Communication Guru. A Guide To Affecting People
Creating personal development strategy including the techniques of non-verbal impact and active listening
2:02 hours of video
7 cases
19 attachment
8 quiz
This course is for you, if:
you want to get a personal development strategy, master the training charisma techniques, and learn the skills of non-verbal influence and active listening
Our learning concept combines the best training tools
Videos
Watch short videos whenever you want. One lesson consists of 2–4 videos 5–7 minutes long.
Additional materials
Study text versions of lessons, guides, checklists, work books and templates on the course topic.
Quizzes
Check how much you remember from the lesson.
Glossary
Use the glossary below the video to make sense of the key terms of the lesson.
Homework
Put new knowledge into practice.
Case studies
Solve practical cases related to the topic of the lesson.
Course structure
Impact on other people
The productivity of your day depends on the way you began it. You will learn how to start the morning to stay energized throughout the day. You will know how to make a great first impression and find out what details form it. We will tell you about the kinds of smiles and the role of facial expressions in the process of communication.
Facial expressions and body position
Unveiling the secret of self-positioning in society by non-verbal means. You will learn how to critically assess your style and its presentability and then fix the mistakes. You will study out in practice the key lifehacks of body language and see the role of gestures when making the first impression. Analyzing the components of the appearance culture.
Voice
This lesson will help you identify the strong and weak points in your public speaking skills. Learning to speak correctly, concisely and competently. Considering some examples illustrating the laws of human perception and building a confident manner of speaking in public.
Speak and wright correctly
Learn to write strong texts to deliver both public speeches and presentations. You will discover new tools to impress your target audience. Preparing for delivering a speech in public and studying the map of gestures. Using simultaneously some of the tools for influencing the audience and classifying them.
Respectful communication
Analyzing main principles of negotiations, studying rules and nuances of etiquette. You will work out the strategies of productive communication by practicing them and structurize your knowledge on the subject. The training in making a good impression on your interlocutor goes as the bonus. After finishing this lesson you will be able to easily get people to your side. Also, you will find it easier to formulate the key points of your ideas and communicate with the partners.
Art of negotiation
Considering several key strategies of the art of negotiation. Studying the main ideas of active listening and its effect on our business activities and daily life. You will learn how to deal with the objections of your opponents and use nonverbal signals in communication. Working on your psychological "blocks" and fixing the mistakes.
Motivation
You will learn to think strategically and discover what the right and making one move mountains motivation must be. Consider the example illustrating the importance of praise and approval for successful communication. Now you can break through your interlocutor's wall of defence and make any communication more comfortable for the opponent. Besides, you will outline the strategy of your personal development. At the end of the lesson, you will find the tips to help you never rest on your laurels.
How to win the audience
In the final lesson, we will reveal the greatest secrets from the experts in the field of interpersonal communication to help you truly win people's hearts. You will turn into a person whose opinion matters. In other words, you win without fighting.
Each speaker is an expert in their field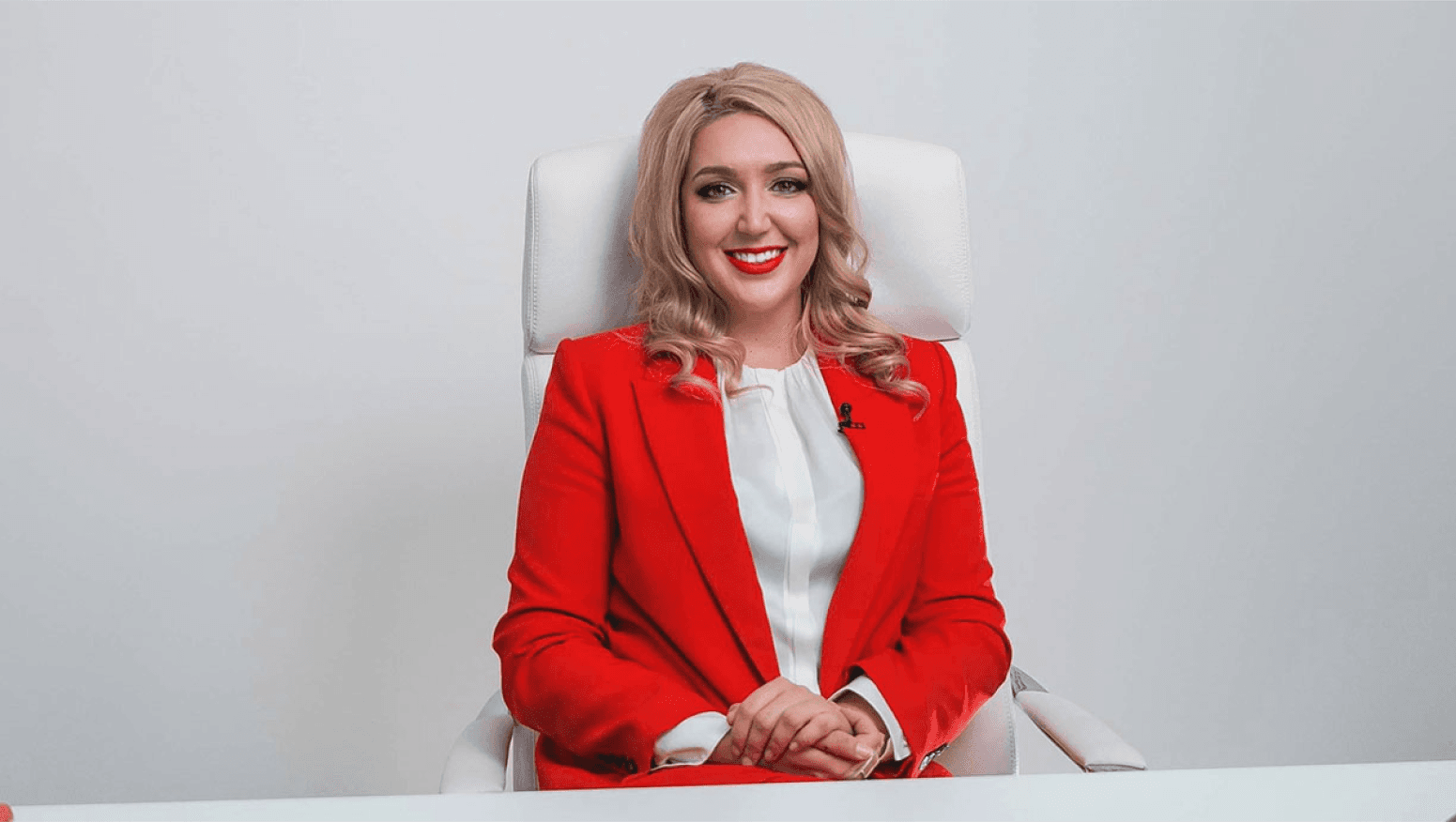 Mila Semeshkina
Founder and CEO of Lectera
Official member of the Forbes Business Council. Marketer, entrepreneur, researcher of the modern media market, and international specialist in the creation and promotion of high-tech brands from the ground up to market leadership.
Upon completing the course you will receive a certificate
The documents will confirm your qualifications. Upon successfully completing the course, you will receive a certificate that you can attach to your resume and demonstrate when applying for a job.
Over 1,000 people have already mastered the art of communication with Lectera
Mogbi Vincent Etuji
I love this course
BORNIK ZAMAN ARZO
Valuable Information and helpful suggestions, Want see these kind of content more and more
Leroy Vuyisile Dywili
This is a good course. I've learnt a lot from it and wish to put it into practice.
Junlee Lupinna
It gives you effective ways on how to better communicate.
bchiwaka
This course is very useful as it gives insight to the core of obtaining excellence in communication.
Jackie Lou Nattem
It was great,it thought me more knowledge on how to overcome my fear because I have a social disorder.Thanks for this course.
María del Carmen Rojo López
El curso da muy buenos tips para saber hablar desde lo no verbal hasta el mensaje claro. Además de como entablar un a comunicación clara y efectiva.
afifjamil
I needed this course, I wanted to hear someone teach how to improve my confidence and reach my full potential.
Adahir Reyes
El conocimiento adquirido es invaluable, este curso sera de gran creciemiento en mi curriculum laboral, ya que genera las herramientas necesarias para una comunicacion efectiva.
gstalip
Very inspirational. Very nice topic. Very inspiring speaker.
Not sure which course to take? Don't worry, we will help you!
Take a free test, and we will select free courses for you based on the answers you give.
Take the quiz