Mom Can. Find Talent and Earn On Parental Leave
Time distribution tools, basics of time management, recommendations for personal growth and working on image
What you will get:
Assessing your resources and capabilities with SWOT analysis
Time management secrets for moms
Ways to make money on maternity leave
Rules for returning to work after maternity leave
read more
About this course
Raising a young child is a happy time. You gave life to your baby and now you take care of her, watching her grow and learn. Whereas you, on the contrary, feel that you are getting disconnected from the outside world and gradually losing social connections. What to do in this situation? This course is perfect for those who want to start earning money while on maternity leave or searching for a job after maternity leave. The course will also inspire those stuck in a long period of unemployment.
You will learn how to find a full or part-time job for stay-at-home moms, how to balance motherhood and work, expand your business connections and grow in your career. At the end of each lesson, you will find practical tips, cheat sheets and recommendations that will help you evaluate your current resources and develop the right strategy for your next steps.
The video course will help you to experience the fullness of life - to find a dream job while being a happy mom.
Skills you will get:
Time management
Financial security
Course structure
Lesson 1. Build an experience map and evaluate your prospects
We study how to do a personal SWOT analysis. You will be able to assess the pros and cons of the current situation, evaluate the risks, see the growth prospects. We will create an experience map that will show how to handle what you currently have and help to find a dream job.
In additional materials for the lesson, you will find 10 rules for a successful return to work after maternity leave.
Lesson 2. Work for stay-at-home moms
In this lesson, we will have a look at the list of the most popular work-at-home jobs. We will tell you what moms on maternity leave can do to earn money. You will also find out how much stay-at-home moms of different professions make.
Work-at-home without fraud. We learn the signs of dishonest customers.
In additional materials for the lesson, you will find a cheat sheet that will help you define and set your goals.
Lesson 3. How to find time for everything?! or Time management for parents
We learn how to prioritize and balance caring for your child and yourself without stress. You will learn a mother's secrets of time management and learn the method of flexible time planning. You will receive reliable life hacks for working at home and finding time for yourself - you will be surprised, but it is doable, and you won't even need a time machine. At the end of the video tutorial, you will find a list of tips that will help you explore your talents, hobbies, and interests, so you will be able to turn motherhood into professional training.
Lesson 4. The strength of the maternity leave. How to get the most out of it?
Young mothers are often afraid of losing competitiveness in the job market due to the pause in their career. However, you can turn your maternity leave into an advantage if you master a new profession during this period or even start your own business.
In this lesson, we will talk about the enjoyment of online education for stay-at-home mothers. We will also give you a list of great business ideas so you could choose the best one for you, that will ensure your income during maternity leave. In additional materials for the lesson, you will find 5 life hacks for looking for a remote job.
Lesson 5. Coming back to work: impressive start, or adaptation techniques
How does our image influence the way others perceive us? What is the difference between image and reputation? Why is it important to switch from one social role to another when returning to work after maternity leave?
In this lesson, you will learn how to create your image by following the 4 basic rules. You will also learn the techniques of making a good impression on your colleagues.
In additional materials, you will find step-by-step instructions for building a perfect image. You will be able to not just create your own unique image, but also achieve any career or personal goals.
Reviews
Кафиятуллова Нина Викторовна
Отлично просто - тотальная "женская" перезагрузка. Декрет превратился в каникулы саморазвития и карьерного роста. Я еще никогда не была так воодушевлена! Нет, конечно, про сменившуюся роль - из жены в мать - тоже забывать не надо, Но общее состояние психологическое после курса просто супер. Девочки, очень советую, если у вас упадническое настроение, ничего не успеваете, хотите зарабатывать из дома, это прямо оно.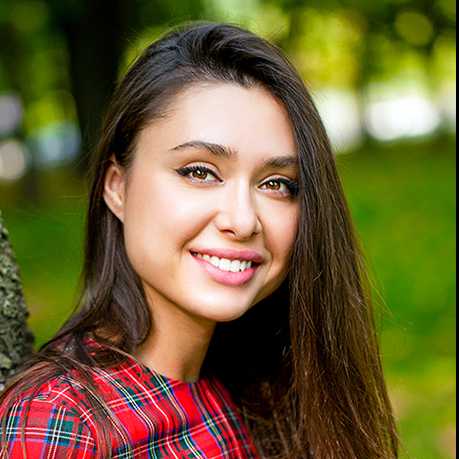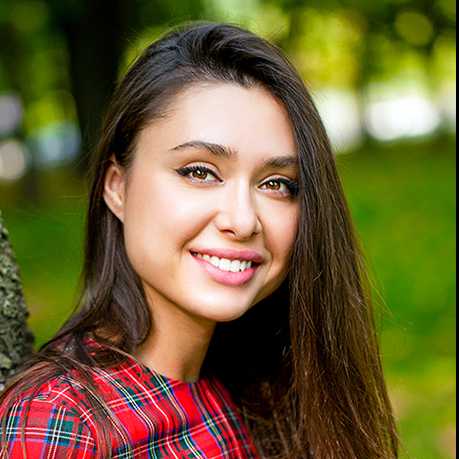 Это лучшее, что можно посоветовать мамам в декрете. Снимает всю неуверенность в себе и помогает начать "новую жизнь" буквально сразу же после просмотра. По времени очень удобно - посмотрела, пока ребенок спал. Уже начала применять методики из курса - муж в шоке))