Study or Leave
Why 70% of professions will cease to exist within 20 years and how to remain relevant and competitive in business and the labour market.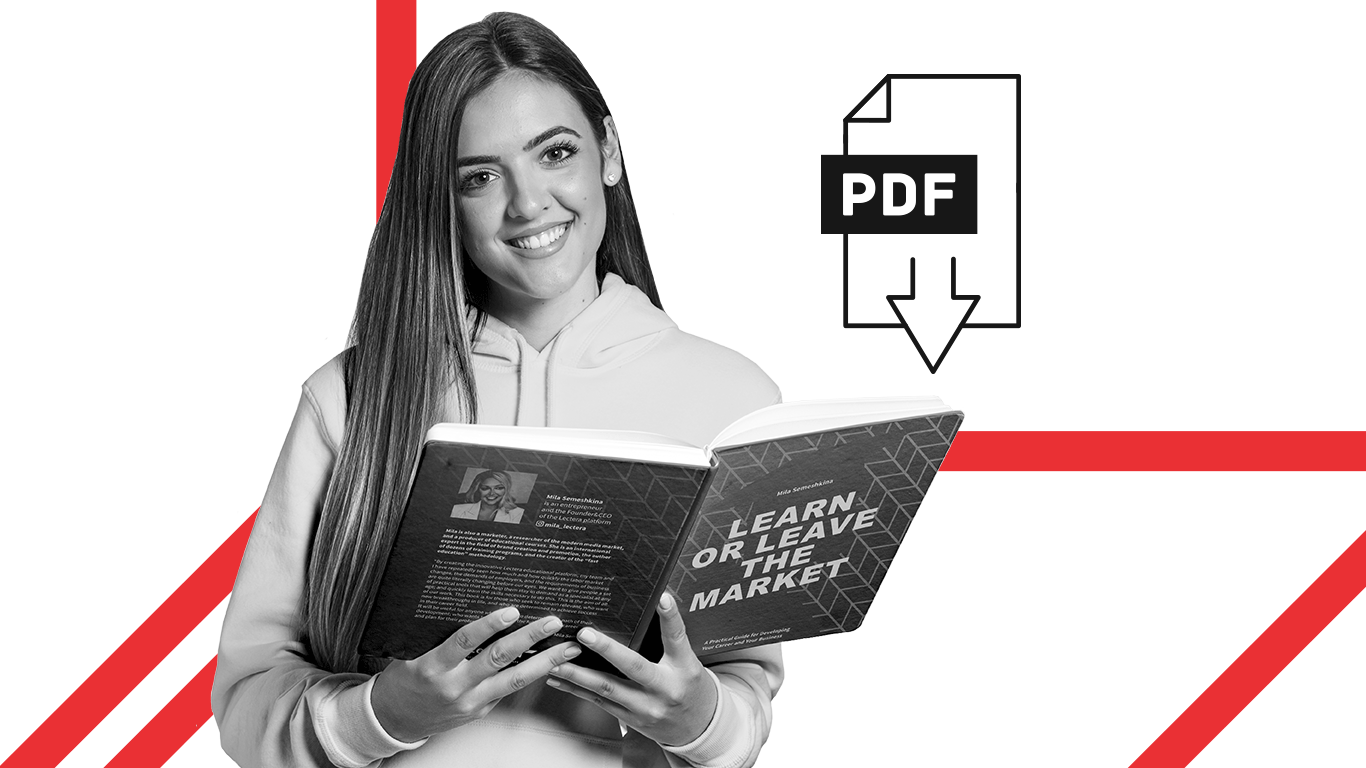 What you will get
A Practical Guide for Developing Your Career and Your Business" (a digital copy in pdf)
Qualitative analysis of the current labour market and forecasts of future trends
Developing skills that will help you climb the career ladder
The best methods of self-education
The secrets of choosing and changing a profession
How to use your age to your advantage
Learn how to write your CV and make a good impression on your prospective employers
The development of hard and soft skills
Management methods in modern business
Self-improvement and multifaceted personal development
About this Course
If you still have not found the right profession, or are worried that your job will become obsolete in the future and you will be made unemployed? Are you afraid to take risks? Do you feel that you don't know how you'll ever achieve that yearned for promotion, or don't know where to turn to get the training you need to acquire to new skills?
The Lectera "Study or Leave" course will not only help you to catch a second wind and reinvigorate your motivation and enthusiasm to teach the top but will also show you prospects in your professional career. You will gradually accrue and hone your accumulated skills and expand their scope of application. Our practical classes will help you to structure your approach to working out your weak weaknesses.
Furthermore, you'll learn how to invest in yourself and your education, what changes will occur in the labour market and how the list of future professions are created. Finally, and most importantly, you'll not only find the answer to the question 'How do I become a specialist in demand? But you will become one.