Network marketing is often criticized. At the same time, it has been called the business of the 21st century. Every year the network marketing industry grows by almost 2% worldwide.
The network marketing business model is habitually regarded with suspicion, but even the most powerful corporations are no longer shy about using its elements and principles.
We know of at least two reasons to pay attention to network marketing. First, if you do it right you can really earn a good income, including passively. Moreover, the amount of income only depends on your efforts - it is for good reason that there are the most millionaires in the network marketing business. Second, it is a great way to learn and develop skills that will come in handy in any traditional business area. The modern network marketing businessman is, in fact, a master at a wide range of in-demand professions, from marketer to sales manager.
How a network marketing business is organized in different countries around the world
The most developed network marketing businesses are in the United States and China. The USA is the birthplace of multilevel marketing (MLM). The first companies that sold products through a network of independent distributors began to appear here in the middle of the 20th century. Today, the country has established legal regulations and supply networks.
Modern MLM companies are present in Asian and European markets. The first MLM companies appeared in India and Russia at the end of the last century. It can be difficult for distributors to develop their network in these countries because the business is not well established there yet. However, it has a huge potential for growth in countries where network marketing has just emerged. And those who start doing it first have a huge advantage.
Why you should do your homework before looking for your MLM company
In most network marketing companies, training is organized by partners. However, it can be unsafe to come into MLM marketing with zero knowledge. Unfortunately, there are many "sponsors" on the market who just want to collect an entry fee and are not going to give you any support or help in your business. In addition, an MLM company may not be right for you. Therefore, before you take your first steps in the network marketing business you should know:
what marketing plans an MLM company has and how you will receive income
how to create a passive income strategy that is right for you
how to choose an MLM company and assess the possibility of cooperating with it
You can get detailed answers to these questions in the «You Are Your Own Boss» course. It examines the principles of the monetization of MLM companies. The course will also teach you more about how to develop the business, recruit new partners, and avoid the typical mistakes of a beginner in an MLM business.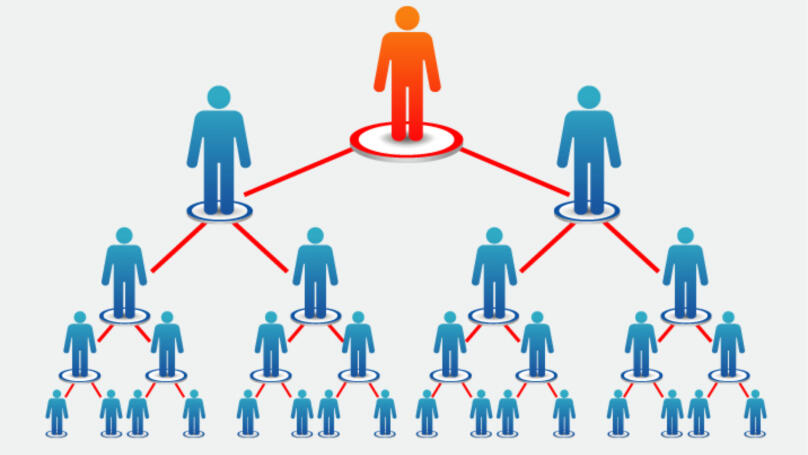 How to grow in network marketing
The primary way to grow in network marketing is to follow the sponsor and to act like him. Therefore, it is important for a beginner to find a person from whom he wants to learn and who wants to teach him. This can be tricky, however. Even if you have managed to find a good sponsor, it is important to understand that it is not enough to simply follow his lead. If you want to achieve more success than him you will have to learn on your own.
The key to being successful in network marketing is building your image. This is what the «Right Image Is the Key to Success in Network Marketing» course is about. During the course you will develop a step-by-step plan for working on your image that will help you attract new partners. You will also learn how to communicate with customers on a completely different level, create your own sales funnel, and learn how to find the right approach to any person.
If you are not sure yet whether to take a course in network marketing, you can take advantage of a free offer from Lectera and take the «Kung Fu Recruiting in Network Marketing» course. In this course you will learn how to attract new people to your network, remove objections, and recognize strong partners in an instant.
If you are firmly convinced that you want to develop your skills in network marketing, then the Megacourse is the best choice for you. It is a powerful tool that will help you improve yourself as a businessman, salesperson, and charismatic leader. The Megacourse includes all of the courses in network marketing, as well as courses on:
Sales. Selling is essential for an MLM business. In the Megacourse, Lectera specialists have selected courses with the best life hacks of successful sellers, as well as courses on secret sales techniques such as NLP and storytelling.
Leadership. A successful networker is a good leader. He knows how to attract people to himself and how to inspire them. Anyone can become a leader. How can you do it? We will tell you in these courses.
Negotiations. The ability to competently conduct negotiations is necessary when you are recruiting a person to your network and when you are negotiating a sale. You will learn all about how negotiations work and how to conduct them in order to achieve your goal.
Emotional intelligence. Developing our emotional intelligence allows us to read another person like an open book; to see through him. This helps to attract new partners to the network and develop relationships with old ones.
Network marketing is an opportunity not only to make money, but also to improve your leadership and sales skills, as well as develop proactively. Lectera courses are a great tool to do this as effectively as possible.