Fast Education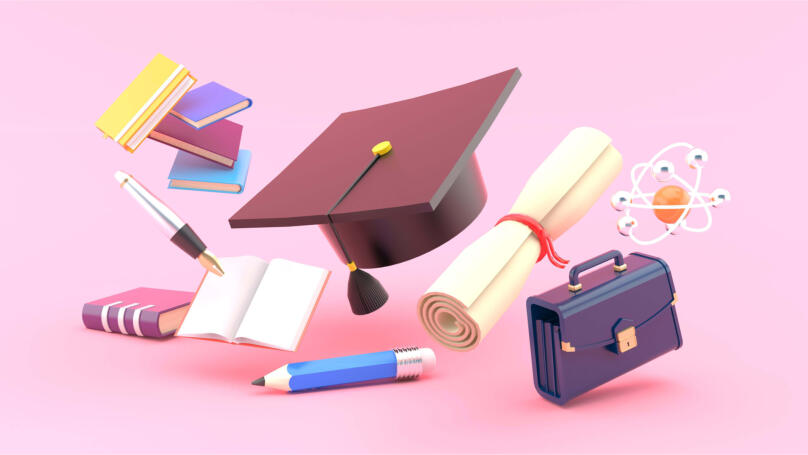 Why do some people study a foreign language for years, but cannot speak it? Meanwhile, other people master a new skill in a couple of months. Why do successful students from leading universities fail to find a decent and well-paid job for years, although it would seem that they have everything to achieve it? Or why does someone who was bad at school and never aspired to learn things suddenly got rich?
You have probably asked yourself at least one of these questions. Well, the innovative Fast Education methodology can answer all these questions!
What is Fast Education, and how did this methodology come about?
Fast Education is a methodology that allows you to learn quickly and study only the skills that can be applied in practice. It was developed by Mila Semeshkina, CEO and founder of the international education platform Lectera. Back in her student years, looking back at her peers and her own successes (she has two diplomas), she realised that it doesn't matter where and how much you study. What's important is that it should help you build a career.
And if you receive only practical knowledge, without wasting time on an exciting but useless theory, then learning will become not only more useful, but also several times faster. It is speed that decides everything in today's world: if you know how to quickly follow trends and upgrade current skills, then you will have your moment, too.
This is how an innovative learning methodology called Fast Education came about, embodying the opportunity to study on the job and learn only what you need to succeed. This methodology is at the heart of all Lectera educational courses and has only four rules:
Learn and hone those skills that can be applied daily to benefit your career and personal life.

Study things that you find interesting.

Share knowledge with people around you.

Start applying new knowledge from the first day of training.
How Fast Education works in real life
The key purpose of Fast Education is to give students knowledge with a maximum of practice and a minimum of theory. Due to this, you develop a skill in a week, and master any modern profession in a month.
Of course, watching a short video or reading an article is not enough to achieve this. You need to start applying the information received in practice as soon as possible, and the more often, the better. Fast Education also has the so-called "built-in training" of skills, that is, special tools and tasks for students to use.
Therefore, the learning cycle within Fast Education looks like this: the student obtains knowledge — the student applies it in practice — the student repeats these two steps until the knowledge turns into a skill — the student receives new knowledge.
What Fast Education doesn't have is stop lessons, that is, lessons that you can access only after meeting certain conditions are met (for example, handing in your homework). There are no homework assignments and tests that students would report to a mentor, either. Fast Education is aimed at useful and comfortable learning. And how can it be comfortable, if someone monitors and grades you?
For the same reason, Fast Education does not require the participation of mentors, as the student studies only when it is convenient for them. In addition, all materials are presented in such a simple and accessible way that you don't need a mentor to grasp them. Notably, it is the participation of mentors in the educational process that makes up to 80% of the cost of the courses! Without them, training becomes cheaper.
The Fast Education methodology is not just a set of approaches and techniques. This is a separate logic for building training programmes that allows the user to make continuous learning a part of their life without spending additional time or resources on it.
Since the emphasis is only on practice and simplicity of presentation, you can study for 15–20 minutes a day, for example, during lunch. Thus, Fast Education perfectly fits the concept of continuous learning, which is already a fundamental trend in today's world.
Fast Education tools
To provide students with all these opportunities and comforts, Fast Education uses several tools and teaching formats at once:
Video lessons. Typically, each course based on the Fast Education methodology contains from 7 to 12 lessons with a total duration of about 3 hours. Each video lasts for 7–10 minutes, so training fits easily into a lunch break.

Situational cases. No, this is not something you hand over to the teacher at the end of the lesson, like at school. This refers to various situations where you need to choose a certain action to take to resolve them. Depending on the actions selected, the situation turns out differently. This way, the student can learn how their new knowledge will affect their life and how to apply it correctly.

Case studies. These are examples from the experience of international experts and major companies, which you can use to understand how a particular process works.

Homework assignments for self-examination. Again, this is not your typical homework — these are tasks for those who want to monitor their progress. They are not mandatory.

Text transcripts of the lessons and audio format. If you better perceive new information through reading, you can transcribe all video lessons to text. And if you are one of those who prefers listening to courses, you can convert them to audio.
What do you get with Fast Education?
To summarise, with Fast Education, you can:
Learn exactly what you need. If classical university education provides you with all the knowledge that science in a particular major has accumulated over its lifetime, then Fast Education online courses share "career" knowledge. Simply put, this is what will help you meet the demands of employers in the labour market. For example, have you ever noticed that job openings require soft skills? And they don't even teach them in universities!
Study regardless of your situation. Due to the fierce competition between companies and candidates who dream of working for them, it is not enough to get a diploma and forget about studying altogether. New skills, programmes, and trends appear almost every day. However, you must admit that going back to university and studying for another two years, when you already have a job and a family, is too difficult. Not to mention the fact that by the time you graduate from the university, the knowledge you have gained will already be outdated!
Learn on the go. Since Fast Education includes different formats, the student can choose the one that suits their mood or free time. For example, you can catch insight using appropriate cards during breakfast, study the case on the subway on the way to work, and listen to the audio version of the video lesson while cooking in the evening.
Study for a specific purpose. Typically, training programmes do not set themselves a clear goal of teaching a person a particular skill. Instead, they imply a set of skills and, accordingly, a set of goals for which a person can turn to these programmes. Sure, it might seem beneficial, but it's not always convenient. After all, skills or aspects of the topic that you do not need, but that are included in the programme, also chip away at your time. Fast Education, on the other hand, always has clear objectives: one course — one skill.
Of course, such training does not replace classical education, which lays the foundation for all human intellectual activity. Fast Education is just a way to maintain your demand in the labour market, the opportunity to change competencies or careers at any time. It is here to offer you a chance to secure a fast career growth.