The pandemic period helped many people realize that it is possible to live in one country and work in another without any problems.
All you need for this is the ability to solve work tasks remotely and the desire to discover the world! Now this way of life is actively gaining momentum, although digital nomads appeared much earlier. In this article, we will find out what the peculiarities of modern nomadic life are and how not to be afraid of becoming a digital nomad.
Who are digital nomads, and how did they appear?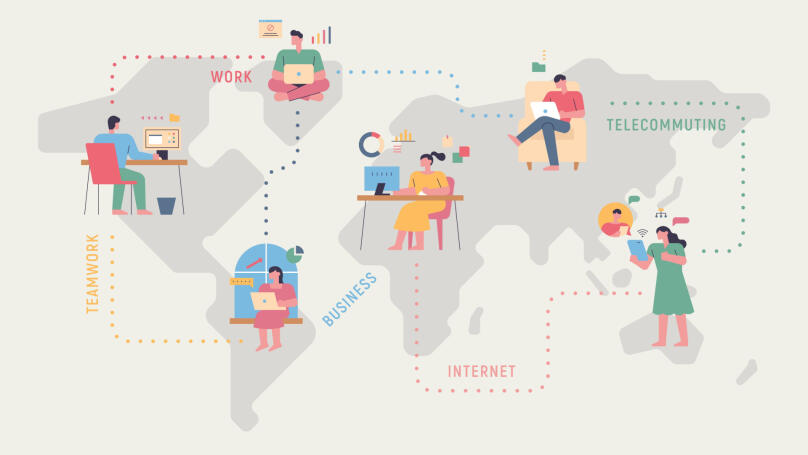 This is the name given to people who work remotely in one country and at the same time travel around the world. The term "digital nomads" implies people using modern digital technologies to combine remote work and a nomadic lifestyle. In other words, digital nomads have chosen mobility, freedom of movement, and financial independence.
Digital nomads appeared with the active development of digital technologies and the formation of the information society. However, this term was first used by researchers Tsugio Makimoto and David Manners in the late 1990s. They studied the impact of IT technologies on people's lifestyles. In their book Digital Nomad, they described in detail the technological revolution in society, which resulted in the creation of small portable devices connected to the Internet and thus allowing people to always be in touch.
However, remote work wasn't available right from the start. After all, it requires high-speed internet, which appeared in most countries throughout the 2000s. Nevertheless, the first digital nomad is considered to be the American programmer Stephen Roberts, who back in the mid-1980s set off on a bicycle trip and took his laptop with him to work, so that he could get in touch with his team from anywhere in the world.
How to become a digital nomad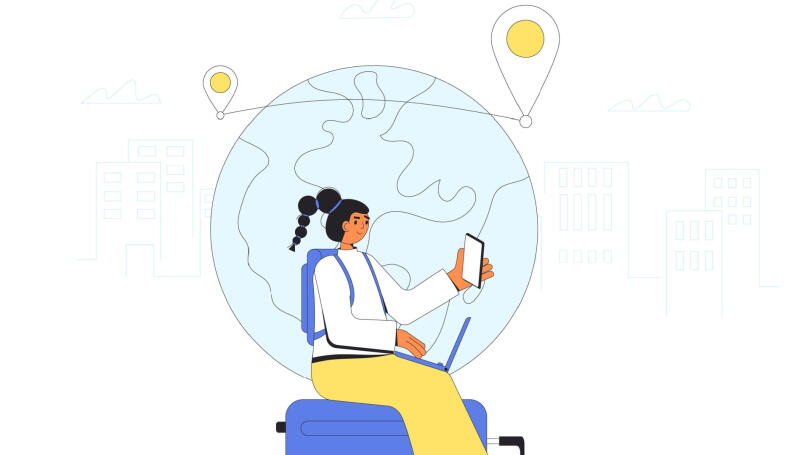 Digital nomads can travel around the world because they have remote work. Therefore, first of all, you need to learn the basics of remote work. The course "How to Work Remotely. Ways To Stay Productive" will help you to prepare for the transition to teleworking, properly organize working hours, and competently combine work and travel.
If remote work turned out to be a salvation for you and a suitable way to avoid the monotony of life, you should seriously prepare for the upcoming move and travel. First of all, future digital nomads need to carefully consider all stages of their travels. For this purpose, follow our tips:
Tip 1. Prepare and plan your travel arrangements in advance
It is not a good idea to take off and embark on a spontaneous trip without taking care of your accommodation, transportation, and financial savings. In addition, you should create and even write down a detailed plan of your movements, for example, write down those countries or cities that you want to visit on certain dates. It is also necessary to make a schedule of work and rest, taking into account the time zones of the countries you plan to visit. This will help you to communicate with clients and customers in the future.
Tip 2. Get a health insurance certificate
During frequent traveling, a lot of people forget that it is necessary to take care of health. Therefore, you should not only carry a fully stocked first aid kit but also get an insurance policy for traveling abroad. To do this, choose only trusted medical companies, and compare their offers, the terms of the certificate, and its cost. But remember that it is better not to save money on health. Besides, you will feel more confident during the trip, knowing that you have thoroughly prepared for it.
Tip 3. Get several different bank cards
This is necessary to avoid problems with card blocking due to the laws of different countries. In addition, you should make a power of attorney for transactions and other deals using your bank account or card. Besides, having several bank cards will help you deal with the consequences of losing one of the cards.
Tip 4. Learn the laws and visa requirements for visiting your chosen countries in advance
You need to understand how much time you can spend on the territory of a certain country, as well as what laws regulate relations in the country. We also advise you to study local customs and peculiarities of the inhabitants' mentality in different countries. You should learn in advance the usual routine of the locals, for example, what the working hours of stores are. In addition, find out whether the internet services, applications, and messengers you need for your work are available in your chosen countries. Don't forget about your professional life! You should take care to create a comfortable environment not only for rest but also for work.
Tip 5. Use traveler's quick guides
Experienced digital nomads often join groups to communicate and share experiences. You have to agree, this helps not only in everyday matters during a stay in another country, but also allows you to spend quality time with like-minded people. The most popular services to help travelers are the following:
NomadList.com,

Digital Freelancer,

Hellowfellow,

Fly Lancer,

Dynamite Circle,

Remotive.
Most accessible countries for digital nomads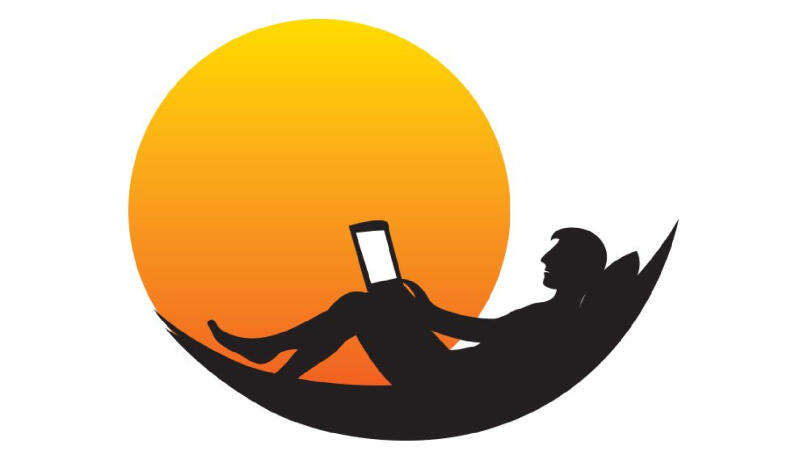 Estonia
It is the first country to introduce a special visa for digital nomads, the Digital Nomad Visa. In addition, Estonia is called the most "digitized" country in Europe. An e-residency program has been in place there for several years. It allows digital nomads, i.e. people who are not Estonian citizens, to have access to setting up a company, banking services, processing payments and paying taxes. For this purpose, it is necessary to confirm the booking of accommodation for the period of your stay in the country and have a monthly income of three and a half thousand euros or more.
Georgia
In Georgia, there is a program Remotely From Georgia in place that focuses specifically on freelancers. It allows digital nomads to stay in the country for a year or more. However, after spending more than 180 days in Georgia, freelancers become tax residents of the country and, accordingly, have to pay taxes. Nevertheless, Georgia is considered to be one of the most loyal countries to digital nomads, because to stay there you only need to send an application for the Remotely From Georgia program. To get a positive response, you need to have a passport and proof of a monthly salary of at least two thousand dollars.
Portugal
Portugal offers tourists several options for their stay in the country, but the best option for digital nomads is applying for a visa that allows them to reside in the country for four months. Subsequently, it is possible to apply for a residence permit, which in case of a positive answer is valid for 2 years, but after that can be extended for another 3 years. For this purpose, in addition to the basic documents, valid travel insurance, a certificate of no criminal record from the Portuguese Foreigners' Service, proof of residence, and provision of income information are required. The freelancer's earnings must correspond to the minimum monthly salary, that is, seven hundred and five euros per month. The digital nomad is also required to provide an employment contract.
Malta
To stay in this country, digital nomads and freelancers working for clients from different countries need to apply for a Nomad Residence Permit. Such a visa is designed for one year, then it can be extended. To obtain it, it is necessary to have an employment contract, medical insurance, confirmation of booking accommodation for the period of stay in the country, and a monthly income of two and a half thousand euros.
Greece
Digital Nomad Visa will allow you to live and work in Greece for two years, after which you can apply for a residence permit. To obtain a Digital Nomad Visa in Greece, the applicant's income must exceed three and a half thousand euros.
Argentina
This country also offers digital nomads to apply for a special visa, under which they can stay in the country for 180 days and be able to extend it for the same period. To do this, it is necessary to provide an employment contract, a salary certificate, as well as a check for payment of a special fee of 30,000 pesos (more than one and a half thousand dollars). However, extending the visa will be much cheaper - 4000 pesos, that is 32 dollars.
Brazil
The possibility of staying in this country of digital nomads depends, first of all, on the monthly income. It should be one and a half thousand dollars. But you can also provide a bank account statement, which will confirm that you have 18 thousand dollars. This will allow you to issue a visa and stay in Brazil for a year. The cost of the visa itself is 372 reals, or 72 dollars. Its extension costs the same. Also, if you decide to settle for some time in Brazil, you will need a certificate of no criminal record and a special certificate of parents, which must be obtained from the consulate.
Digital nomads also often choose eastern countries in Asia and Africa, such as the United Arab Emirates, Sri Lanka and Mauritius. Today, a huge number of countries offer digital nomads special visas and all opportunities for a comfortable stay on the territory of the state. Thus, digital nomads have the opportunity to travel around the world without being limited by the outdated stereotype of stable work and life in one place. Such liberation from accepted norms helps to realize your true desires, stop being afraid of them, and become what you want to be. In addition, such travels allow you to create a network of contacts around the world, immerse yourself in new cultures, and expand your horizons!
Therefore, we advise you to think about changes in your own life, because today, becoming a digital nomad is within the reach of almost every professional. In case you want to bring change into your life but are afraid of it, one of Lectera's most popular courses "Say No to Your Fears. New Life and New Results" will help you. During the course, you will get rid of the fear of change and learn basic techniques for overcoming stress. Remember that your life is in your hands. Go for it!