Crowdfunding

What is crowdfunding, and how does it work?
Crowdfunding is a donations-based funding model where interested parties invest in a project voluntarily. Crowdfunding also uses all kinds of digital marketing, social media, and special platforms to find and bring together potential investors who can contribute to developing a particular project. These investors can include individuals, charities, entrepreneurs, venture capitalists, etc. However, all crowdfunding investments are made exclusively on a secure crowdfunding platform and are material support.
Crowdfunding definition looks as follows in practice: the owner of a project posts information about it on a particular website (there are many of them, e.g., Republic), and then they set the exact amount they need to raise and launch a campaign. Donors (i.e., investors who decided to support the project) receive in exchange for their donation not only a thank you from the project owner but also a copy of the product they plan to release after the campaign ends. These can also range from exclusive merchandise to intangible rewards such as events and personal meetings. However, donors receive them only if the project achieves its financial goal, i.e., raising the necessary amount. Otherwise, the money gets given back to the donors.
The pros and cons of crowdfunding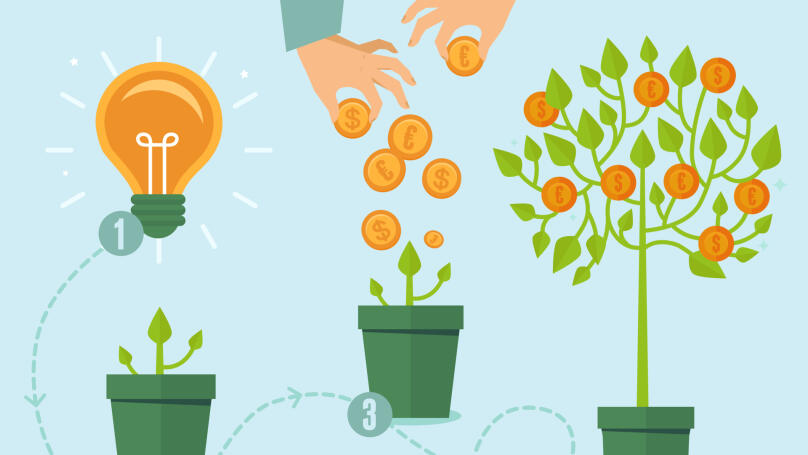 Crowdfunding is a rather complex and multifaceted phenomenon. The crowdfunding benefits include the following:
Centralisation of communication. Each crowdfunding platform offers the project owner the tools to interact with the attracted audience. It is also possible to publish news about the project, talk about events, respond to comments, etc. It eliminates the need to communicate with investors one-to-one or on different platforms simultaneously.
There's no need to raise your capital and look for business angels because even new businesses without an initial budget can launch their startups with crowdfunding. After all, donors will provide you with all the funds. There is also no need to present your project the way you would present it to business angels. In crowdfunding, it is essential to interest and motivate with emotion, not convince with numbers and statistics.
Market testing. You can gauge demand for your product before you launch by analysing audience response and the number of investors you have attracted.
Access to a broader audience. You can build your target audience and market niche before your project launches. Crowdfunding brings together many investors from different fields and interests, so there is a high probability of finding "your people" and raising quite a decent amount of money.
The "word of mouth" effect - crowdfunding platforms often allow you to repost on social media and tell your friends about your participation in a particular project. It also increases the number of donors.
However, crowdfunding also has disadvantages, although they are not insurmountable. For example:
Lack of guarantees. Not every business manages to reach the necessary amount of investors. Alas, donors do not fall from the sky, so not all projects successfully reach their financial goals.
Risk of fraud. It is necessary to choose the platform carefully and evaluate the projects intelligently if you want to act as an investor because the history of crowdfunding knows precedents when donors have not received the promised reward or even the essential goods in exchange for their donation. The project owners disappeared with all the money without fulfilling any promises.
A large amount of work. Promotion in crowdfunding is as vital as in any business. To achieve real success here, you must elaborate your campaign thoroughly and invest at least in its advertising (both time and other means).
False results. Both strong crowdfunding audience responses and no response cannot guarantee 100% that you will get the same reaction in the market. Yes, it is testing, but it is cost-adjusted, so the results of this test may or may not prove to be true. It can also lead you to abandon an up-and-coming but simply unnoticed project.
Low amount of donations. The average user (not an investor) is willing to donate a maximum of 2-4% of their income to projects.
Crowdfunding platforms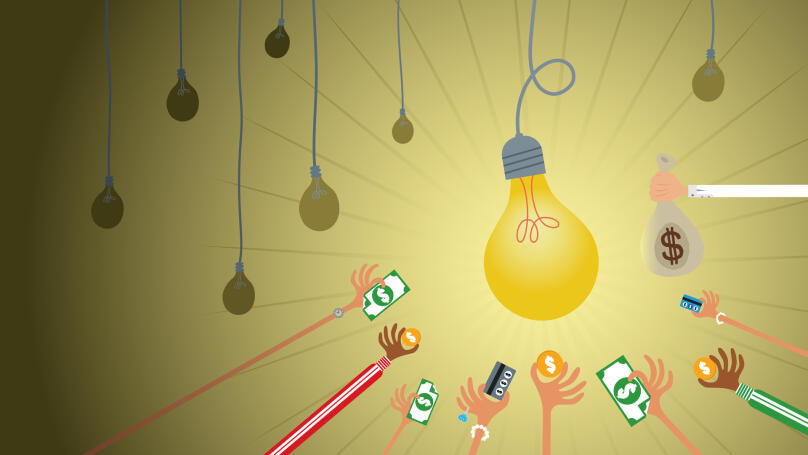 Crowdfunding platforms are websites that bring together projects and investors, where project owners launch their crowdfunding campaigns to raise funds and those willing support them. These platforms aim primarily to provide an interface between the market, the community, and the startups. They also tend to charge a percentage to fundraisers if their financial campaign is successful. In return, the platforms offer fundraisers access to potential investors and secure audience and transaction tools. Additionally, some of them provide for crypto donations, among other things.
Significantly, not all platforms get based on the all-or-nothing principle. Some of them do not return money to investors even if the financial campaign fails to reach its goal - the project still receives the funds it was able to raise and keeps its promises.
Types of crowdfunding
There are three types of crowdfunding in total, which you can use as a project owner or support as an investor:
Reward-based crowdfunding. Donors contribute to a project and receive some tangible or intangible reward (often symbolic) once it gets launched. This way, startup founders can bypass venture crowdfunding with the help of private investors.
Investment crowdfunding. Companies launch their projects on a crowdfunding platform, offering donors a share in their profits or ownership of the company in exchange for donations. Such crowdfunding can resemble the stock and equity market.
Debt crowdfunding is essentially crowdfunding loans, in which donors donate to a project based on a return on investment after the project gets launched in the future.
Real estate crowdfunding
What is real estate crowdfunding? It is a relatively new field of crowdfunding, which is currently only present in countries where crowdfunding itself is strongly developed (e.g. in Europe). Real estate crowdfunding is investing in purchasing, developing or renovating a property or commercial building for further renting or resale. In this way, it is possible to diversify your portfolio by acquiring part of a property rather than the whole property and then being entitled to the profit it brings in one way or another. As a result, the investor becomes part of the community of owners of a particular site and jointly manages both it and its capital. There are separate crowdfunding platforms for real estate, such as CrowdStreet.
Equity crowdfunding
Equity crowdfunding or crowd investing is an alternative way of attracting investment in a startup or small business. It differs from traditional crowdfunding in that investors receive an equity stake in the company. However, it also implies a higher risk of losing money if the project does not "make it." Also, the amount of profit the investor will receive is not fixed. Instead, it gets calculated as a percentage. Therefore, it depends either on the conditions of the project or on its future development.
Most often, equity crowdfunding gets used by non-technology startups that do not need significant investments or existing businesses that need to expand. Crowd investing is also utilised when business angels or venture capital funds are unavailable. Equity crowdfunding platforms include, for example, CircleUp or EquityNet.
Crowdfunding for businesses and startups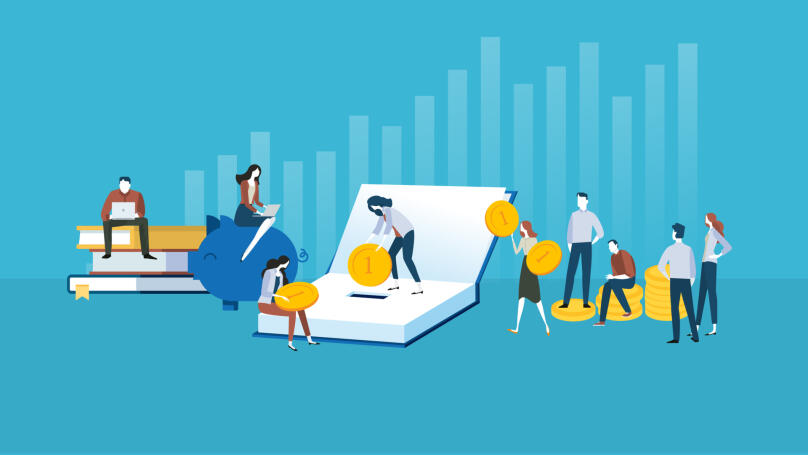 Crowdfunding for small businesses is the most popular crowdfunding in the world. If you, too, would like to launch your crowdfunding campaign to bring your brilliant ideas to life, follow these instructions:
Potential donors need to see where their money will go. So answer all the questions in advance: What is the primary goal of your campaign? How much money do you need to reach it? What is the maximum, and what is the minimum acceptable? Be realistic and write out some scenarios for your project: if you manage to raise this much, you'll do this, and if this much, then you will do that, etc. Essentially, you need to write a classic business plan with the required budget in mind so that you and your audience understand the business objectives. This is where you may need the help of a consultant.
Come up with a system of rewards
What forms of rewards are provided for investors? What will they receive in return? Suppose it is not a participation in the distribution of the company's profits and not a return on the investment when you start making money. In that case, you must develop a system of tangible and intangible rewards. For example, donate $15 and see your name on the back of the product's donors list. Those who donate $100 or more will get a free product once released on the market. Those who donate $250 will get a unique product version with their design, etc. Thus, it would help if you broke down the rewards into tiers based on the amount of donation so that crowdfunding doesn't turn into pure charity.
Choose a crowdfunding platform
Many crowdfunding websites specialise in specific niches or lines of business. Choosing a profiled platform increases the likelihood that the right investors will notice your project. For example, if you are a musician looking to raise money for a concert or album, look no further than ArtistShare, which focuses on music. For artists, the best site is Patreon. However, it is better to pick a versatile platform that combines many categories for businesses focused on a broad segment of customers. The most popular are Kickstarter and Indiegogo, for example. Many well-known platforms also have crowdfunding apps, making tracking campaigns and working with investors easier.
Each platform may have project launch requirements, so you should familiarise yourself with their rules and undergo moderation. For example, some platforms may first request your business plan and thoroughly check the viability of your project to thus guarantee their investors a safe investment.
The first thing you must do is introduce your project to your potential audience. The best way to do this is with a video. The investor will be able to see the owner and how the campaign or product is getting prepared. It could also be an article illustrated with photos from the life of your team or a snapshot of your working prototype. The key is to engage your audience with your idea and tell them about the objectives, risks, rewards, prospects, and benefits of choosing to support you. After all, don't forget that many projects on crowdfunding platforms need funding!
If you already have a social media audience or just people you know willing to support your project, ask them to spread the news about the crowdfunding campaign's launch and make the first donations. It is easier for investors to decide when they see that the project is already in demand, actively discussed and supported. On the other hand, if you already have a sufficient audience, and you have presented your project to them, but none of them has backed you, that's something to think about - you may be doing something wrong.
Keep in touch with your donors
Once you have started your crowdfunding campaign and received your first donations, the most important thing is to keep in touch. Often, in the middle of a campaign or towards the end, the activity of the owner slumps. They say that everything has already been decided. Moreover, those who wanted to support the idea have already done so. However, this is a terrible mistake! Firstly, there is the so-called category of "at the eleventh hour" donors who put off investing until later, when more details about the project are known. Secondly, an abrupt fade or disappearance can raise suspicion and concern among your current donors, negatively impacting your reputation. Regularly tell them how you are doing, what stage the project is at, what new things you have done, what you have come up with, etc. Transparency is crucial in crowdfunding, as is demonstrating your undying interest.
Crowdfunding for non-profits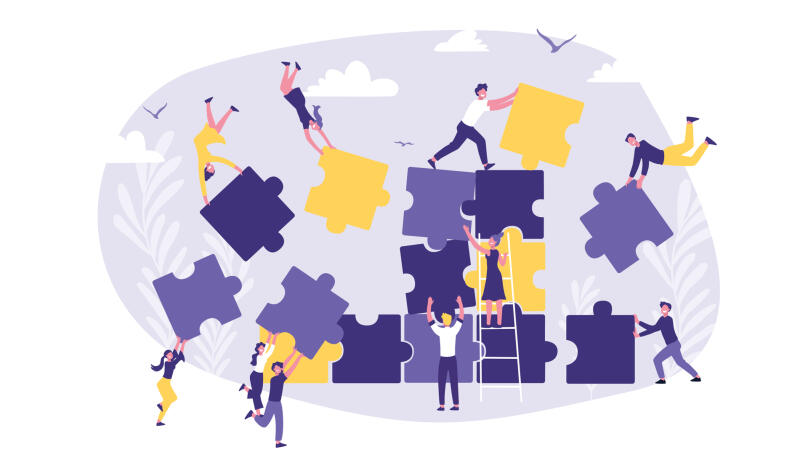 The value of crowdfunding can be challenging to overestimate because businesses and charity foundations often use it, as they do not have enough money to help those in need. It is not usually the primary way of fundraising for such foundations, but it is supplementary to attracting attention to social problems with investments. Crowdfunding for charitable causes is also available to individuals. It is not uncommon to find a corresponding category on crowdfunding platforms, where fees get placed for treating children and adults, building social houses, helping victims of natural disasters, etc. For example, the WOD for Water Foundation has raised more than $157,000 through crowdfunding to provide access to clean drinking water for 800 million people in developing countries. Also, you can use charitable crowdfunding to raise money for a student loan and aid religious groups (often Christian) or schools that lack government funding.
Typically, philanthropic crowdfunding projects do not involve a reward system or are limited to non-financial rewards, certificates, gift tags, etc. There are also separate platforms explicitly designed for wholly charitable crowdsourcing, such as Fundly or CauseVox.
Crowdfunding for films
The field of art is no exception and is also actively developing, thanks to crowdfunding, especially film. If filmmakers and film crews, for whatever reason, have lost their sponsors or cannot find them to bring a script to life, they can approach an interested audience for help. Film crowdfunding, for example, was the reason behind the 2014 film Veronica Mars, whose creators reached out to book fans and raised the necessary amount of money in just 10 hours. Another example is Mystery Science Theatre 3000, an American comedy television series created by Joel Hodgson and made possible solely by a campaign on Kickstarter.
Crowdfunding regulation
Crowdfunding regulations and project requirements differ not only between platforms but also between countries. Usually, the field gets regulated by specific laws covering fundraising and crowdfunding, and the main provisions are common to all countries. For example, securities purchased in support of crowdfunding campaigns often are not allowed to resell within a year.
In Europe, this area of activity gets controlled by EU committees. In the US, on the other hand, the critical requirement is that all crowdfunding transactions must be conducted through SEC-registered online intermediaries, be they a fund or a broker. Also, the amount that non-accredited investors can put into a project is limited, as is the maximum aggregate amount ($5 million) that any company can raise in a year.
Examples of crowdfunding
Crowdfunding has a lot of successful examples, when even a seemingly hopeless or strange project has found a public response, got financing, and turned into reality. The best-known and most successful ones, which have raised the most money from donors, are:
"Exploding Kittens" is a board game to incapacitate all killer kittens. It got introduced on Kickstarter in 2015, and the company reached its financial goal of $10,000 in less than 20 minutes! In total, it raised over $8 million. Furthermore, sponsors donating $20 or more to the project received their own copy of the card game. Today, the game is still at the top of crowdfunding campaign rankings and has a mobile app for Android and iOS.
City Lights Books. A bookshop in San Francisco also includes a book publisher and a foundation that publishes works related to the city's cultural heritage. The shop has been around since 1953 and is a local treasure for literature enthusiasts, so when the shop's financial reserves dwindled during the COVID-19 pandemic, the owners turned to the GoFundMe platform. They reached their goal of $300,000 to maintain the premises and staff salaries in just two days. Thanks to this, the shop survived and is still operating today.
Revopoint MINI. The first-ever high-precision scanner for designers, doctors, engineers, and architects that fits in the palm of their hand and makes 3D modelling ten times easier. With Revopoint MINI, professionals obtain more accurate data during the design process and can thus increase the efficiency of their end products. The project has raised over HK$24 million on Kickstarter, compared to the original goal of just a hundred thousand.
Star Citizen is a video game in the genre of a spaceship pilot simulator for PC, which has been in development since 2012. The alpha version is planned to be released in 2023 with the support of the beta version's fans. Over the summer of 2022, this project raised more than $500,000 with the help of as many as 4 million registered users.
It is not uncommon to find joke crowdfunding projects on crowdfunding platforms. Still, they also raise money and gain popularity - this happened to, for example, a project by a certain Zack Brown, who dedicated a campaign to his favourite food, namely his desire to make potato salad. As a result, Brown raised over $60,000 for the salad.