"Why do I need a mentor? Am I a Shaolin monk or a school student who cannot do anything for myself?" you probably thought that when you first read the title of my article.
However, do not be so sure about this because a mentor is not like a supervisor or teacher. They perform other functions, and, most importantly, they can lead you towards actual results. I discovered this from my own experience, which I want to share with you today. So let us look at some burning questions: how do you find a mentor? How can you ensure that you do not make a wrong choice? What are the red flags when looking for a mentor that will tell you that they are unexceptional and just a salesperson full of "hot air"?
3 reasons why you need a mentor
Everyone experiences a decline in their motivation. At times like this, it seems that everything you do is for nothing, and even though the peaks beckon, they feel too out of reach to even try to conquer them. Previously, for example, I immediately gave up after hearing a refusal. My thoughts were, "Well, it's not meant to be, then. If it was, I'd be lucky." However, when I had a mentor, who later became my close friend, he told me: "Stop relying on fate! And stop thinking about why it happened this way and not in the way you wanted. You have to think about how to make things work independently." And here is the first reason everyone needs a mentor – they can help you "shift your thinking."
The second reason is that a mentor can help you find your true purpose. I strongly encourage all my students to watch the Disney cartoon "Soul" because it describes extremely well what a "soul" is and how it can transform you into a successful and happy person. In the cartoon, to search for their "spark," each soul is supposed to have a mentor. So, under the guidance of a professional, with objective vision and experience, you will soon realise what talents you should develop, how to change your situation and your goal and discover how to make your actual dreams come true.
The third reason a mentor is vital is that they will become your guide. You will clearly see the level of professionalism you strive for, and you will be able to surpass it one day. You will also be able to understand in practice how real professionals do their job and how they became well-known and achieved results. This is unlike reading an autobiographical book because here, you see everything with your own eyes and participate in the events.
Where do you find a mentor and what a mentor is supposed to be like?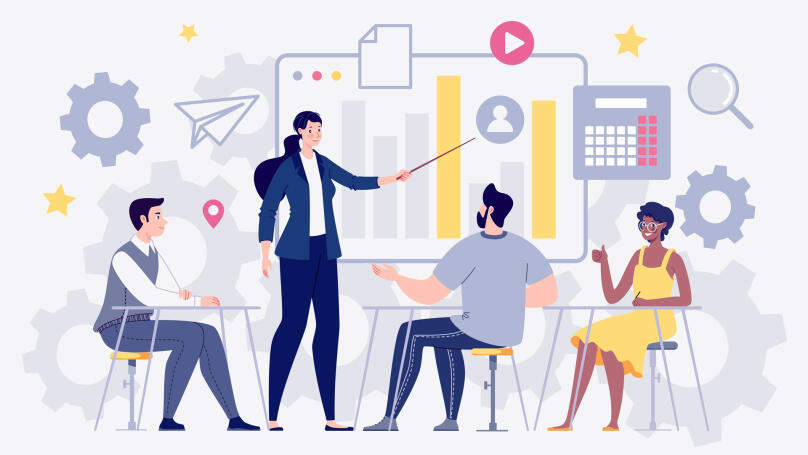 Perhaps you do not need a mentor, but somebody else, because there are advisors and business coaches. I will explain how one differs from the other so you can choose.
A Mentor
A mentor is basically an advisor, someone who shares their accumulated knowledge and experience with you, who is an expert in the industry and a role model. Apart from what I have described above, a mentor can also help you to:
Avoid common mistakes that are typical in your industry;

Develop or improve your business;

Introduce you to the right people and extend your network of business contacts;

Provide you with up-to-date information or expert advice on a particular issue.
Where can you find a mentor? Ideally, it should be your own manager because only they know how to achieve a prominent position within your company and what you need to do to accomplish this. However, not all managers have the free time and energy to do this, so look for "prominent people". Who are they? These guys are the leaders in your field who are tougher, smarter, and more successful than you and will take you to the next level. Many of us instinctively avoid these people because we are afraid that we are inferior to them. However, it is only with them that you can gain expertise. You do not have to tell the person that they are your mentor because you can observe them and study in secret. The important thing is finding someone with the qualities you want to acquire and who has real and successful experience behind them.
Let me tell you one more secret: you can learn from people you do not know personally or who are no longer alive. How can you do this? By reading their books, watching their films, and attending historical seminars. For example, I consider Christian Dior and Benjamin Franklin to be my mentors, which is why I learned their principles, methods, and strategies by heart. How is this not mentoring?
However, suppose you have agreed on mentoring, so to say, officially. In that case, you can increase the effectiveness of your interaction in the following ways:
Discuss and set clear goals for everything you want to achieve with your mentor;

Clearly discuss all conditions: the time and duration of meetings, development plan, issues, etc;

Regularly ask for feedback, ask questions, and speak openly about things that interest you.
How do you make your interactions more productive?
Set a goal you want to achieve;

Discuss the terms of cooperation: how much time you need to devote to communication, the schedule of meetings, and what you want to discuss;

Listen, question, and ask for feedback – get the most out of your communication.
A Business Coach
A business coach is a teacher who follows a committed and structured training system to develop particular skills. The training also consists of seminars on a strict schedule. In addition, various educational techniques can be applied: brainstorming, role-playing games, project activities, etc.
Unlike a mentor or coach, a business coach also has the following:
At least a nominal teacher education or their own curriculum, which can be tailored to the needs of a particular student or developed for them from scratch.

Strong communication skills, including public speaking, emotional intelligence, negotiation, team management, etc.

Expertise in the area where the training takes place. They should also be a well-known leader who has accumulated valuable experience in their field and has decided to start sharing it with others.
A business coach is best suited for anyone who is used to learning systematically and needs strict discipline, like at a school or university.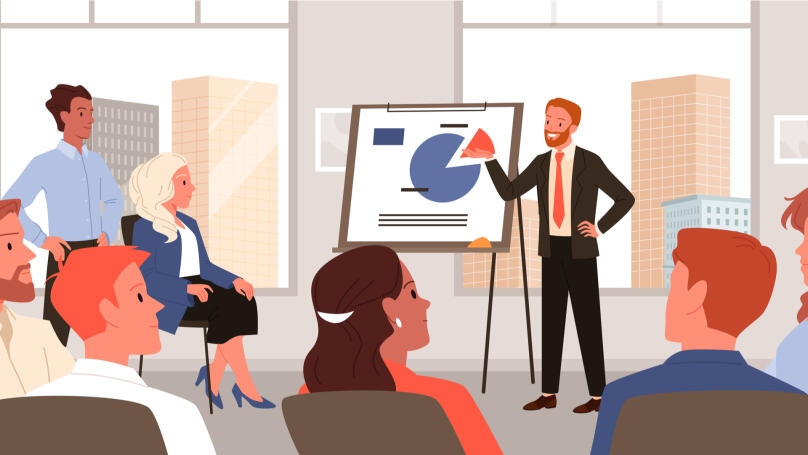 A Coach
A coach is an advisor who does not share their knowledge. However, they help you solve a particular problem or transform the mentee's mindset so they can solve it themselves. Unlike a business advisor or mentor, a coach does not offer advice or evaluation. Nevertheless, they can help you build a career path, develop a plan, and "improve" inside. A coach has a lot in common with a psychologist, so they are best suited to established managers or business owners who want to find out how to increase their productivity, delegate tasks, set goals, or prevent conflicts within a team. In addition, a coach helps you save time on personal development by accelerating it.
My opinion
Like any other big executive, I also have mentors. One is a US billionaire, and the other is a European billionaire. The first one teaches me about how to run an international company. Honestly, without him, I would hardly have been able to unite numerous professionals from many countries worldwide, from India to Mexico, into one team. The second mentor helps me with my personal growth – he teaches me to work with my feelings, negotiate, improve my public speaking skills, and use intellect and emotions in business. Your task when looking for a mentor is to find someone who will help you change your mindset and achieve your goals. This is why, in an ideal world, you should have several mentors – each with their specific task.
STOP triggers: how do you know if you are dealing with a scammer?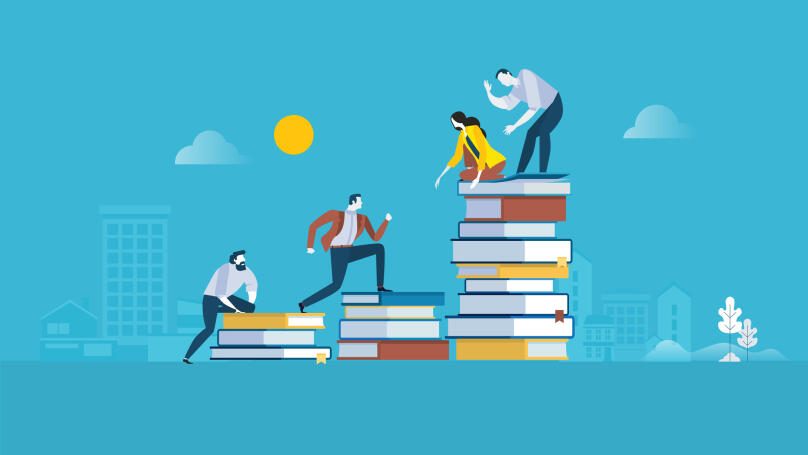 Sadly, many unscrupulous people are in the market of mentors, advisors, and business coaches who cannot even be called experts. Today, it is easy to run into those wanting to get their hands on your money and your time (and it is much more valuable!). Here are a few signs that they are certainly not mentors at all:
1. The "magic pill" salesperson
When they produce statements like "I will make you a legend after just one webinar!" or "A million people have already taken my advice, and it has helped everyone without exception!" this is baiting. Generally, those desperate for urgent change or dreaming of getting rich by pulling out a lucky ticket in the lottery will get sucked in by this. Although, I will say this: instead of taking the bait, take a free Lectera course! You will get more benefits from it, especially since they are designed for those in challenging situations. And for those who hope for a "magic pill", here is an advice: there is no such thing as a mentor waving their magic wand and you instantly becoming a pro. Professionalism means having thousands of hours of practice, surviving failures, and having the highest skills.
2. A shoemaker is always ill shod
Bear in mind one rule: someone who has not achieved success cannot teach success to others. Look for those that have succeeded, specifically in your area. Check their information online and on social media, such as Facebook and LinkedIn. The person's name should be on the radar of other experts in that field. Suppose they are just getting started and entered your field about a year ago without really achieving anything in it… In that case, you have a regular "info gypsy" in front of you.
3. The super soldier
This category includes mentors who "can do everything at once." They have various information products, learning systems, skills, and connections in all industries. Although here, the question arises: can a person be good at everything at once? It is highly unlikely because professionalism is achieved only when you are focused on one goal. Suppose the age of the mentor is under forty. In that case, the likelihood that they know everything tends to be zero. Therefore, it is better to choose someone great at one thing than someone who is apparently good at everything.
4. Successful success
This is equivalent to "Think about the money, and you will get it" or "Think like a top manager, and you will become one tomorrow!" Yes, you can and should change your thinking. I do it myself and help others change theirs, but using wordplay is irrelevant here. It would be helpful if you had to practise new habits, use business tools, change your behaviour patterns, eliminate phobias and stereotypes, etc. This represents real work on yourself, which can take years. However, this in itself is not enough. A mentor should provide you with relevant knowledge that can be applied in practice and not merely offer inspiring speeches.
If you have watched James Cameron's film "Avatar", you will probably remember that moment of the taming of alien birds, when Jake asked the Navi people: "How will I know if it chose me?". To this, they answered: "It will try to kill you." I want to joke that it is exactly the same with mentoring, but this is not the case. Yes, it is not easy, including mentally. Yes, you will have to try hard to find the right expert. But trust me, it is worth it! After all, the stronger and more experienced the mentor, the stronger and more experienced you will become.