In almost every article I write, I always reiterate that continuous self-learning is the key to success and career advancement in today's job market.
However, continuous learning is more complex than it seems: our motivation falls, our thoughts get bogged down about other things, or we need to know how to find an approach to a complicated subject and get to grips with it in practice. For example, one of the techniques which saved me when I was at university was a mind map. Of course, it was not called that back then. I intuitively drew up notes, trying to piece everything together like a mosaic to get it into my head. However, today it has many names and various approaches to creating it.
What is a mind map, and why do you need it in education?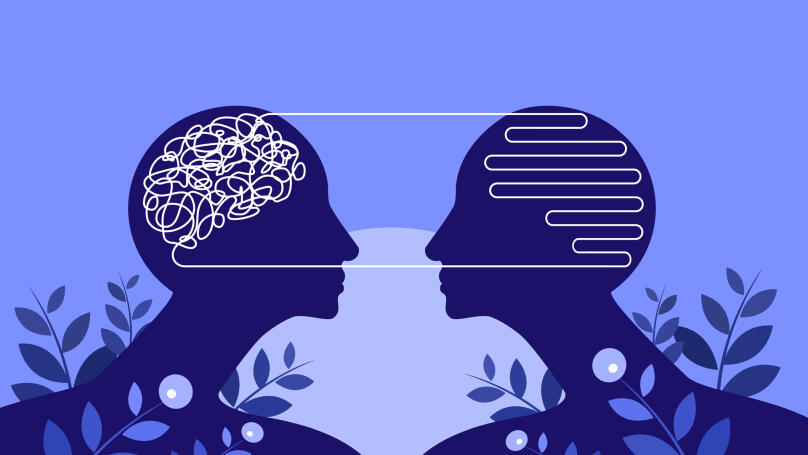 A mental map, intellect map, mind map, or communication diagram (or whatever it is generally called!) is a way of drawing up and recording our thoughts or knowledge. Given that our thinking is not linear, we can switch between various logical connections and generate hundreds of others from just one thought in 0.001 seconds. Therefore, creating a mental map enables you to categorize and develop your thinking in the direction you need, focusing on what is important and, perhaps, even realizing the relationship between those things that seem completely incompatible.
Personally, I use a mind map to this day. I believe it is an indispensable tool for university students and businesspeople who want to enhance their knowledge or for professionals who wish to improve themselves. For example, a mind map helps me to:
Generate and present innovative ideas for Lectera projects and understand what product our students or the EdTech market now need to make learning with us even more convenient and rewarding.

Outline current information before or after business meetings, conferences, events, and negotiations.

Learn or strengthen new skills that I boost like you do, with the help of my mentors.

Easily manage tasks and detail work plans, forecasts, or strategies.
As you can see, the scope of a mind map is almost limitless for your career and everyday life!
What your mind map might resemble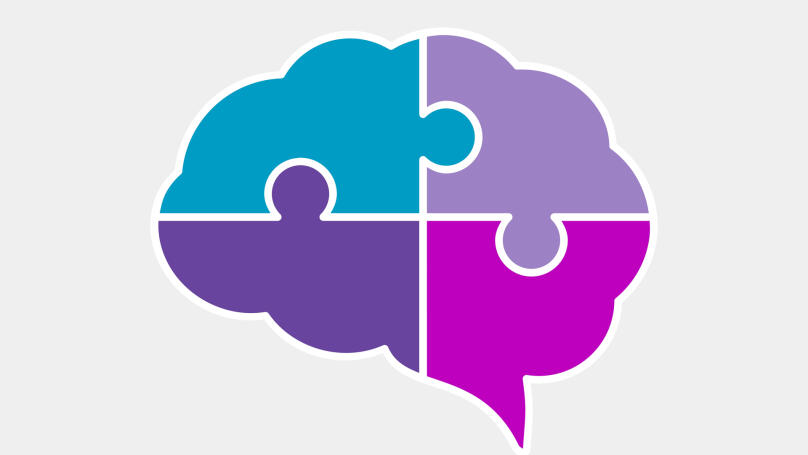 There are no strict rules here because a mental map is always a creative exercise. The main thing to remember is that it is your tool and cheat sheet simultaneously, so choose a layout you will be comfortable working with. There are so many different formats, but personally, I use and recommend only three of them for self-study:
The tree. This is the most popular type of mental map, where the main subject is written in the center of a sheet of paper, with secondary knowledge, phrases, thoughts, etc., branches around it. The further the branch is from the theme, the less relevant the information recorded on the map is.

The hierarchy. Write the main topic at the top of a sheet of paper, and then organize the rest of the knowledge in descending order from the most important or complex to the simplest or less important.

The network. It is the most chaotic map and is often chosen by beginners, as it relies entirely on your improvisation. Admittedly, working with this map, eventually, can be tricky. However, it is easy to make it: you write out the keywords in any order on a sheet of paper and then connect them in assorted colors, revealing the relationships you need. The main theme is placed in the center.
How to create a mind map for any study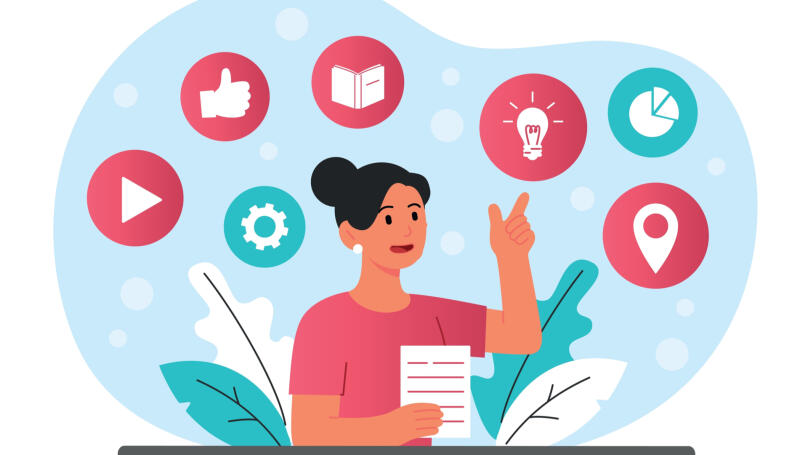 I think this method, which I will talk about, is universal. It is perfect for those forced to work simultaneously with many materials on one subject. It is also considered the most popular since it allows you to master any direction. By the way, the method is also applicable in business. It is far easier to make important decisions and weigh their pros and cons.
Step 1. Select and study 3-5 more informative sources
 If you do not have a clear reading list that you are forced to follow, I advise you to ask your supervisors or mentors what resources they can recommend. Also, taking an online course, for example, with Lectera, which functions as a resource, as we give you only the most important "knowledge focus" centered on practice. Try looking for useful articles on the Internet or people themselves who you can ask to share their experiences with you, which is also suitable!
Step 2. Select the main ideas and turn them into keywords
In this process, you should develop the general theme of your map and highlight the main thoughts, ideas, or definitions. Then, you will need to turn them into keywords: sentences of 1-2 words that you can join with the necessary knowledge and are easy to grasp. Keywords can be either the first level, second, third, or fourth, depending upon their importance and connection to each other. I advise you to take your time and move gradually from the most important keywords to the simplest ones.
Step 3: Create a mind map
If you are a beginner, it is best to operate on the principle of "one book - one mind map" to avoid confusion. Then, after processing each source, combine all mental maps into one. However, if you are confident in your abilities, you can skip this step - see for yourself.
The vital thing is to follow some rules when drawing up your map, so it will be handy to use in the future:
The more critical the keywords (knowledge), the larger they should be written. Also, thicken the branches of connections as you approach the main topic and thin them out as you move further away. This will make it easier for you to differentiate between primary and secondary keywords.

If you need to map out a certain sequence of actions (say, you are trying to master some particular strategy or program), then draw it clockwise in a small circle.

Leave space between branches and keywords. Otherwise, you will get confused!

Use assorted colors, stickers, emojis, and other symbols. For example, highlight keywords representing one area of knowledge in pink and another in blue, or do the same in order of importance. It would also be ideal for attaching illustrations to the keywords where possible. Knowledge is always easier to absorb through association.
I am sure you probably have one more question: where should the mental maps be drawn? Of course, you can use regular "Whatman" paper or A4 paper to do this. However, you can absorb information more readily when writing it by hand. Although, generally, there are a lot of fantastic mobile applications and online services for creating a mind map! I have tried them and recommend these:
XMind

Free Mind

Diagrams

Bubble.us

SpiderScribe
The most important thing to remember when drawing up a mental map is that it can have any structure or image creation. Its main aim is to become your "mental archive," where you feel comfortable and can find your bearings, like at home. When creating this kind of map, you will notice that you remember much more added information than before and find connections that perhaps none of your teachers has even mentioned. This is turning on your brain's abilities to the maximum without having to put in heroic efforts because the processing and consolidation of knowledge occur in passive mode whilst you are drawing it up. So, it is not just a creative approach to learning - it is an incredible tool sure to surprise you! If you want to discover more about mind maps and how to create them professionally. In that case, check out the Lectera Glossary.