When people ask me what helps me achieve my goals, I answer: "My role models." However, the other person frequently becomes curious because not everybody knows what role models are and why you need them. So, let me explain.
Role models are almost identical to idols. The only difference is that we do not just admire them and sigh in adoration whilst resting our chins on our palms when we see them. Instead, we try to incorporate their behaviour and attitudes into our own lives and practice them. We try to imitate the success story of the person we chose as our role model. Unwittingly, they become your mentor and teacher. This is the reason why role models can be used everywhere: in your personal life if you want to make men fall in love with you, like Scarlett O'Hara; in your spiritual development like the Dalai Lama encourages; and in your career and your education too, if you want to be as smart and successful as, say, Elon Musk.
Interestingly, more women are becoming role models each year. For example, recently, on March 7-8, the Women Empowerment Council, of which I am the President, held a major event in Dubai called the WE Convention, which was attended by women leaders from various industries. The event was attended by supermodel and philanthropist Natalia Vodianova, Maye Musk (yes, the mother of Elon Musk!), Amanda Steinberg, Suaad Al Shamsi and many others. They are all role models for women worldwide and are ideal for you to incorporate into your learning.
Why should you look for a role model? My opinion
Suppose you have never experienced working with role models or have been self-educated over a lengthy period. In that case, you may look at this question and think you are doing fine. However, what if I told you that you can learn even more quickly and effectively? After all, working with role models in your learning will enable you to:
Stay motivated and manage your stress. When you have a clear example that anything is possible and you are not the first person to want to achieve a similar goal, you are much less likely to give up halfway through.

Develop your path skilfully. Of course, it is impossible to repeat the success of your role model's path with 100% accuracy. Still, at least you will save yourself from doubts and pointless actions.

Make the right decisions about the skills you need. For example, suppose you want to become a professional in a certain field. In that case, you may not realise the specific skills you require without a role model. What if success lies within them?

 Find it easier to deal with mistakes and failures. No single person in the world succeeds in everything they do the first time around, and a role model helps you realise this.
And these are just some benefits of role models that immediately come to mind!

How do you use a role model in learning?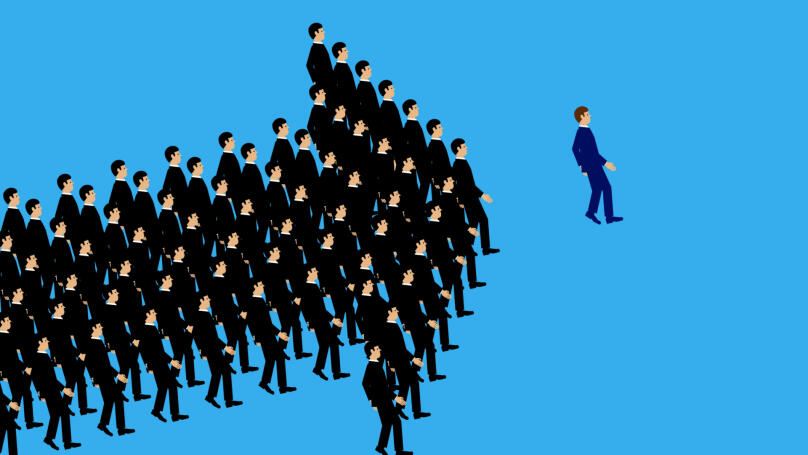 Here is my short guide on how to find and integrate any role model into your learning. I usually share it with those who come to me for mentoring because I consider using role models as one of the most essential parts of professional development.
Step 1. Choose a role model
This may take you a day or a week, but it is not as difficult as it seems. Start with your environment: what if you personally know people who impress you with their desire for knowledge and success? Since we are discussing your learning now, curiosity and ongoing professional improvement should be the primary concern when choosing your role model. They can also be famous scientists and teachers whose practices you want to follow, prominent intellectuals, or even fictional characters. Why can't the brilliant Sherlock Holmes be an example for you to follow in your studies? You can also have several role models, although they should not contradict each other so that you do not get confused (limit yourself to 1-2 to start with).
Step 2. Identify the skills and traits of your role model that could help you
This is exactly what I meant when discussing the benefits of having a role model. First, discover how your role model prepares and learns new things. What sources do they use? How regularly do they update their knowledge? What tools do they use? What courses do they attend? What skills do they have, and are they learning right now? Then, choose the ones that are right for you.
Step 3. Set your goals and draw up a roadmap to achieve them
Ask yourself: "What do I want to achieve through my education?" And then think, "Did my role model have a similar goal? How did they achieve it?" Role models are examples of success and the criteria you can use to evaluate your progress against. To get started, study the biography and practises of your role model, observe their educational path, and try to adapt it for yourself. Let me remind you that you don't need to copy them exactly. For example, if your role model studies 6 hours a day, but you cannot afford this luxury due to constant work, then break this time into other days or simply reduce it by offsetting this with the intensity of your classes.
Step 4. Allow yourself to be influenced by your role model.
Usually, when someone says, "I have fallen under their influence," they mean something bad, as though they have taken on their bad habits. However, why do they have to be bad? Every role model has their own practices and techniques that have helped them succeed. So let yourself be inspired and follow their lead. For example, suppose your role model learns 15 new foreign words daily. In that case, start doing the same.
Don't forget that changing your plan is OK as you learn and alter your role models! If you suddenly discover a more suitable role model or realise that you must radically change your course of action, do it. Role models should not limit you because they are here just to act as your guide and support. Also, remove prejudice and fears of "falling short" because successful people always strive for more, and their role models are sometimes downright cosmic! The higher you reach, the higher you will grow.