Nothing is more satisfying for a business owner than knowing that you are in demand and popular in the marketplace.
The most evident proof of your company's well-being is, of course, satisfied customers. To establish a trusting relationship with them, many companies produce leading products and additional merchandise for fans. Additionally, branded merchandise can create a sense of belonging, reflects the company's values, and increases its visibility, known as "mindshare." So, let us tell you more about the benefits of merch as a marketing tool and how to create it in just a few steps.
How merch appeared
Merch is a branded product with a company, organization, or a person's logo. It is generally accepted that the phenomenon of merch comes from the music industry. For example, Frank Sinatra's fans sewed and customised T-shirts with the name of their favorite performer. Elvis Presley's company even produced clothes with the singer's image on an industrial scale. However, the most popularised souvenir products are associated with the Beatles. It was then, in the 60s of the twentieth century, that merchandising became most widespread.
Thus, branded trinkets of clothing, accessories, stationery, tableware, and other small things (e.g., stickers, key chains, bookmarks) primarily affect the reputation and image of the company. Branded merchandise helps attract clients, increase their loyalty and brand awareness, and contributes to the sales growth of the leading products. That's why any company dreaming of entering the global market should create products with unique designs or logos.
The benefits of owning your own merchandise
Customers buy branded merchandise, use it in their everyday lives and thereby promote your company. It turns out that a person in a branded t-shirt becomes a living billboard for your potential customers! So, merch is a free promotion. A potential customer noticing the logo on a shopping bag or a t-shirt of an acquaintance may become interested in your products and come to your website. Even if they don't make a purchase immediately, the knowledge of your company is ensured. After all, the more often people see branded goods, the more they trust them. Therefore, if necessary, they will remember and come to you.
Merchandise also helps your loyal customers remember your company. Every time they write down the phone number of your branded pen, the customer will involuntarily come back to you in their minds.
Among other things, branded merchandise generates additional revenue directly. If you don't donate the merch but sell it, it becomes another source of profit.
On the flip side, free merchandise is primarily intended for the company's employees. Its use builds corporate culture and unites the team. Indeed, I'm sure you will agree that if all the employees wear their company T-shirts, you'll make a real team!
How to make and launch your own merchandise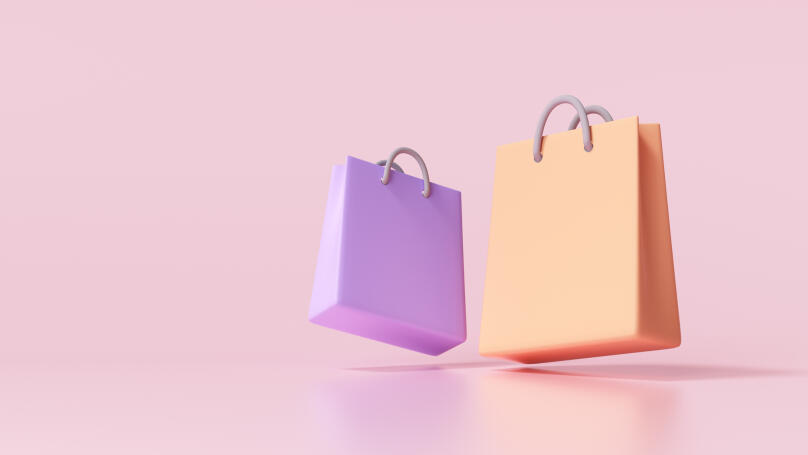 Step 1: First off the bat, you should decide on the range of products you want to produce as branded merchandise. It's best to conduct a small survey among your company's employees and regular customers, for example, on social media, to pinpoint and formulate the demand.
Without exaggerating, merchandising can be anything from:
clothing (T-shirts and hoodies),
hats (caps and Panama hats),
footwear (trainers, flip-flops, slippers),
accessories (backpacks, clutch bags, phone cases),
utensils (mugs, thermoses, lunch boxes)
stationery (notepads, pens, calendars, stickers), etc.
It is best to focus on two or three most popular products amongst the company's employees and customers.
Step 2. Now it's time to get down to product design! It's important to remember not to put your company logo all over a T-shirt or handbag. Do not accentuate the fact that it is a branded product. A small emblem, a quote from your company strapline, or the use of branded colors is the best solution. It would be best if you did it clearly and expressively. Moreover, don't forget that the merchandise should be unique. You should adhere to the company's corporate identity when creating the merchandise.
Step 3: Before producing merch, ensure your product is stylish, high quality, functional and comfortable. Remember that your company will be associated with these products. Potential clients will judge the quality of your main products by their flicker, so don't skimp on manufacturing materials. Nowadays, eco-friendly products are especially relevant. Making your products from recyclable materials will prove you care about the world's environment and attract even more potential customers. You'll learn how to present your merchandise in Lectera's excellent course "How to create the perfect presentation." You will also learn design basics, how to gain your audience's attention, and how to analyze your client's key needs.
Step 4: Now is the time to produce your first batch of merchandise. It is best to start by producing a small number of products so you don't lose money if you do. First, distribute the first batch of branded merchandise, and if all of it succeeds in selling, think about expanding your range and increasing the number of products.
Step 5. And the final stage of producing and distributing merchandise is advertising! Share the first batch of merch on your social media. Then hand out the merch to the company's employees and regular customers in exchange for mentioning the product and the merch release. When the distribution of branded items gains momentum, you should make a separate "Merch" section on your company's website where you can select and purchase branded merchandise.
You can learn about the hidden opportunities of advertising, the subtleties of attracting customers, and methods of increasing sales in the course "Building the sales funnel. Attraction, motivation, and conversion." There you will also look at the process of creating customer needs, which will help in the further production and distribution of your products.
Thus, finding a company identity and creating branded products with a logo or emblem is a sure way to increase customer loyalty and profits. Therefore, if your company does not yet have merchandise, it's time to start creating it!