In today's fast-paced world, sooner or later, each of us must change jobs and face new, unfamiliar surroundings.
Thus, quickly integrating into a new team has become one of the labor market's most relevant and in-demand qualities. Nevertheless, even the most experienced professionals may feel stressed during the office adaptation period. So how can you minimize it, and how can you get closer to your colleagues or bosses if you are a "green" newcomer? Let's find out!
How does the adaptation process to the new workplace work?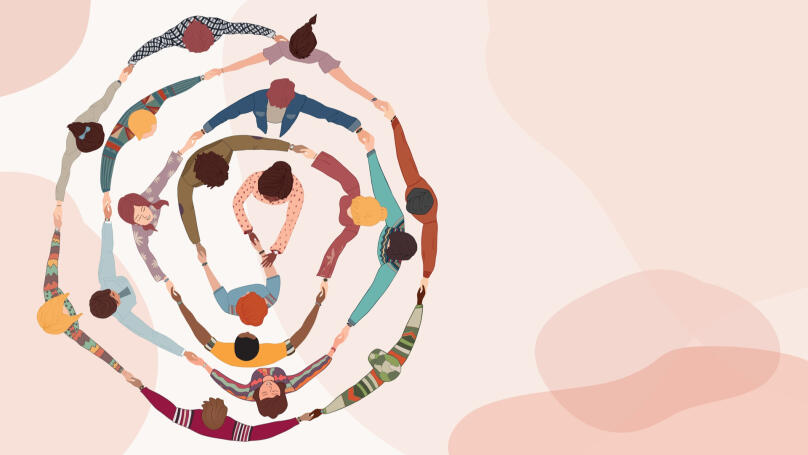 The human body is built so that it experiences stress at the slightest change in life. Whatever motivational coaches tell you, this is normal! It is human nature to doubt oneself, one's capabilities, and competencies when faced with previously unfamiliar situations. Most people need an average of a month to six months to get used to the new environment. During this time, the adaptation process occurs when a specialist learns the local environment and then adapts to it.
So the adjustment to the new workplace can be divided into several periods:
1. The acute adaptation period in the new job (the first month).
It is at this time that the employee evaluates the new place and compares the real working conditions with their expectations. Most often, acute adaptation is accompanied by increased anxiety, nervousness, and self-doubt. But it also happens the other way around: this period can also be characterized by a feeling of unreasonable euphoria, inspiration, and spiritual uplift. However, both in the first and the second case, the new employee should keep his emotions under control since they equally distract from the workflow. You will learn how to deal with feelings through our course "Stress management: methods of achieving internal balance" which will teach you how to manage your emotions and overcome anxiety, which is especially important during such global changes in life as employment.
2. The total immersion period (lasts two to four months)
As a newcomer, you might think it's time to "breathe" because you've already looked around in your new place, made your first acquaintances, and even built a relationship with your boss. But don't rush things. Adaptation doesn't happen that fast! During the immersion period, new employees get the primary workload, more complex tasks, and responsibilities. Logically, during this time, you may also receive your first comments, criticisms, and negative feedback about your work, which is particularly acute in a new place where you want to make a better impression. In this case, it is essential to remember that you are still a new employee, and your adaptation process is not over. So be aware of yourself: you are just getting used to your new surroundings, which means you are still learning.
3. The gaining or consolidation period (two to three months)
Also referred to as the stability period, you are coming to the end of getting used to the new workplace and environment. In this stage, the employee is aware of their role within the team, fully aware of their tasks and responsibilities, and feels comfortable interacting with their teammate or boss one-to-one.
However, it is essential to remember that each new employee's adaptation and familiarisation process takes place individually. In addition to the newcomer's characteristics, such as emotional intelligence and communication skills, this process is influenced by the following:
The size of the organization and the number of employees.
the degree of development and openness of the corporate culture;
the psychological climate.
To learn more about how managers can successfully onboard new employees, improve their effectiveness and develop their teams, you can take the "Onboarding at a distance" course.
Here are five clever tricks to conduct yourself in the new workplace and conquer the team.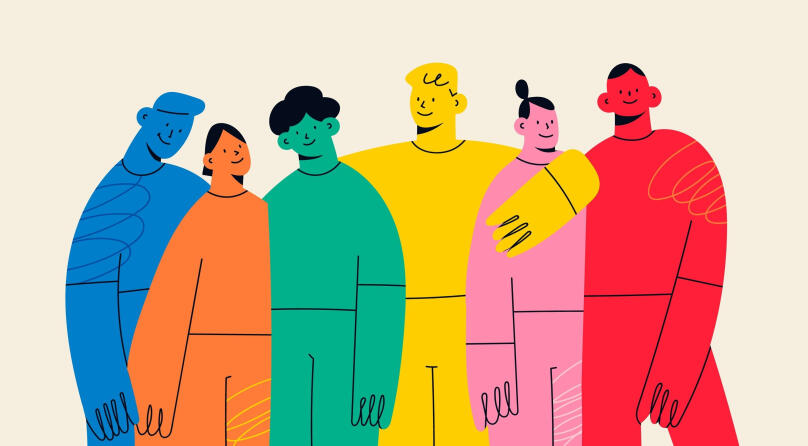 So, how does a newcomer speed up the process of immersion into the workplace? How do they quickly become part of a cohesive team? Here are five tips for that!
Tip 1. Pay attention to appearance.
If your company has an official dress code, you should follow all its rules (especially for new employees!). For example, it may be compulsory for employees to wear exclusively black - total black, like MAC employees, whose primary colors are black and white. Dressing in the same style or color, employees feel involved in a common cause. That, in turn, promotes team building and faster adaptation of new members.
Tip 2. Don't make any 'sudden moves.'
You must spend the first period getting to know co-workers, observing team interaction patterns, and learning the relationship between supervisors and subordinates. It is not a good idea to set your own rules, violate the personal boundaries of your colleagues, give unsolicited advice or state your point of view when you have not been asked to do so from the very first day. The best action is to remain neutral, manage your actions and emotions, and be observant.
Tip 3. Respect the corporate tradition.
Cohesive work teams tend to have long-standing traditions. For example, have lunch together in a nearby cafe, go to the gym after work, and watch a film on Saturdays. If you get invited to join in, it's a great success! You've only just arrived, and you're already getting asked to be part of a good team. You should experience informal group activities, which help you best adapt.
Tip 4. Don't be afraid to take an interest in the organization, to ask and clarify, to inquire and try things out.
Curiosity, drive, and initiative are what will allow you to communicate effectively with co-workers and management. Don't be afraid to ask about anything that makes you genuinely curious or unsure. Even if you think the question sounds silly, ask the question, and clarify any ambiguities. Being labeled as meticulous, inattentive, or nerdy is better than making a severe mistake, isn't it? Don't be ashamed of your desire to understand everything thoroughly because this is the only way to get the job done at the highest level.
Tip 5. Remember, you're on the job!
When talking to new colleagues, remember that you're in the workplace. So please don't go into too much detail about your personal life or ask others about theirs. Also, don't try to fit in with the team through office intrigue and discussing gossip with your colleagues. It's best to discuss more neutral topics that don't involve bosses or colleagues. But the most win-win option is to focus on work and only work.
As you can see, adjusting to a new workplace isn't such a scary thing! On the contrary, by taking in the company's successes and performance criteria, participating in informal team activities, observing traditions, and maintaining a healthy psychological climate in the office, you will quickly become a valued member of the organization and a good colleague. Moreover, the best way to survive the adjustment period crisis is to take the "A New Job: Becoming Part of a Close-Knit Team" course. During this course, you will learn how to communicate with your new manager and gain the trust of your colleagues, as well as which soft skills are worth developing in the first place.