Clubhouse is a voice-based social network launched in 2020. Even though in April the service will be a year old, it gained popularity just a few days ago, mostly thanks to Elon Musk and Mark Zuckerberg, who joined the program.
You have to score an invite from an existing user to get in Clubhouse (each user has from one to three personal invites) or sign up for the waiting list. If none of your friends has an invite, you can download the application and join the virtual line. Then all your contacts already registered in the social network will be able to let you into the service without using an invitation.
Basic rules: what Clubhouse is made of
The idea of Clubhouse is quite simple - it consists of clubs of interests and rooms. Up to five thousand people can be present in the room, also called the call conference, at the same time (this number is slowly but surely increasing). The conference must have moderators (the creators of the room or club), they can turn on their microphones and talk. Users who the moderators follow will be placed in the general list right below the avatars of the creators of the room, then there are avatars of other listeners.
You can become a speaker and ask a question to the moderators by raising your hand - a special feature in the app. The creator of the room "raises" you to the list of moderators (your avatar moves to the top list of participants). Up to several thousand people can subscribe to you in a few minutes of the conversation, which will help you to become recognized in your field and expand the list of your professional contacts.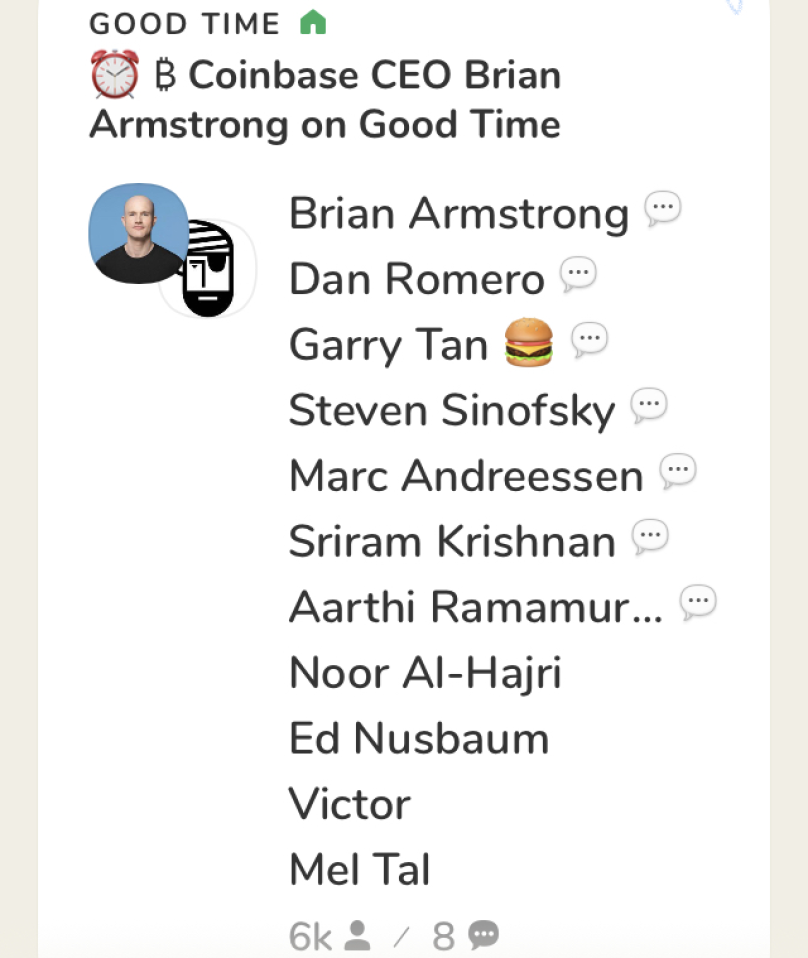 Rooms can be "closed" (available only to members of the community) and "open" (available to all users). To get into the closed room dedicated to the topic you care about, you will need to join the club that created the room. So far, this can only be done through subscriptions to all of its administrators, who have to add members manually.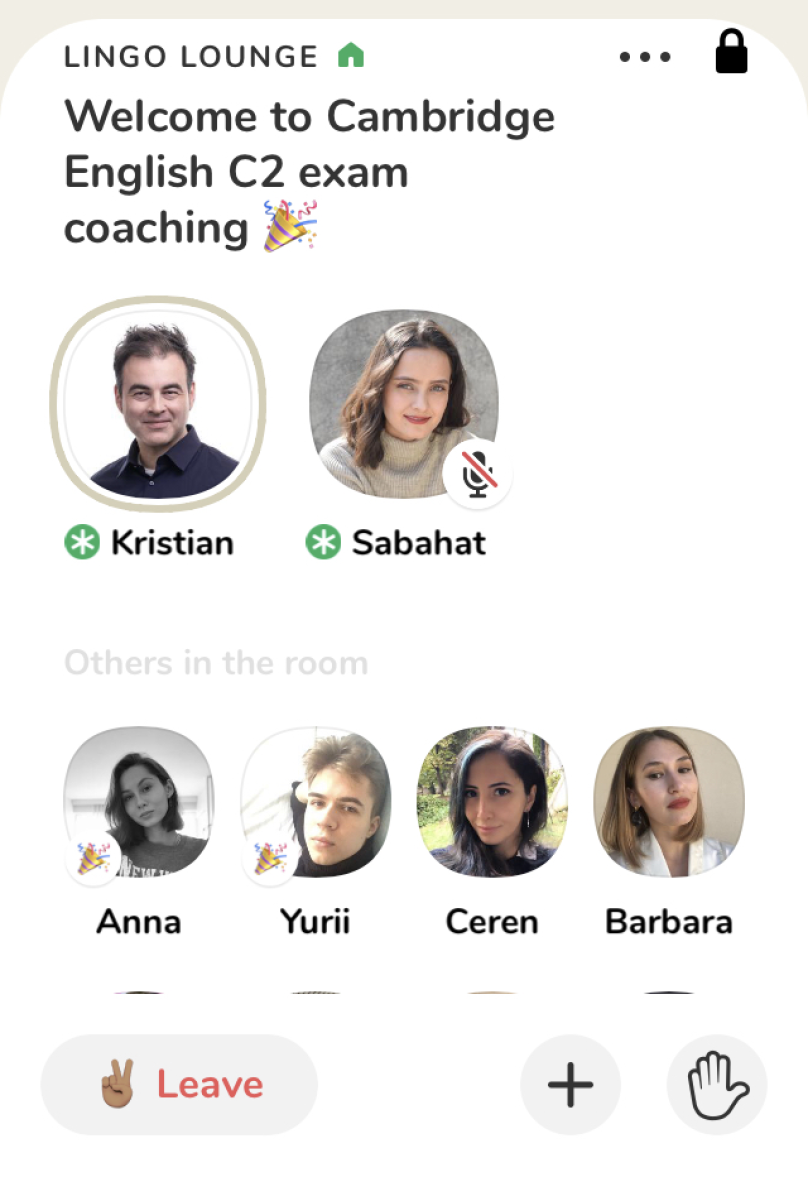 You can create your own club. In that case, you will need to create your room at least three times, and then present the "project" of the club (its topic and potential audience) to the moderators of the social network. You can find your club through a regular search within the app, a selection of clubs on certain topics, or subscriptions of users. You can subscribe to a club, this feature (note not "Join"!) allows you to create rooms only for members of the community. You can see on the user's page clubs they joined.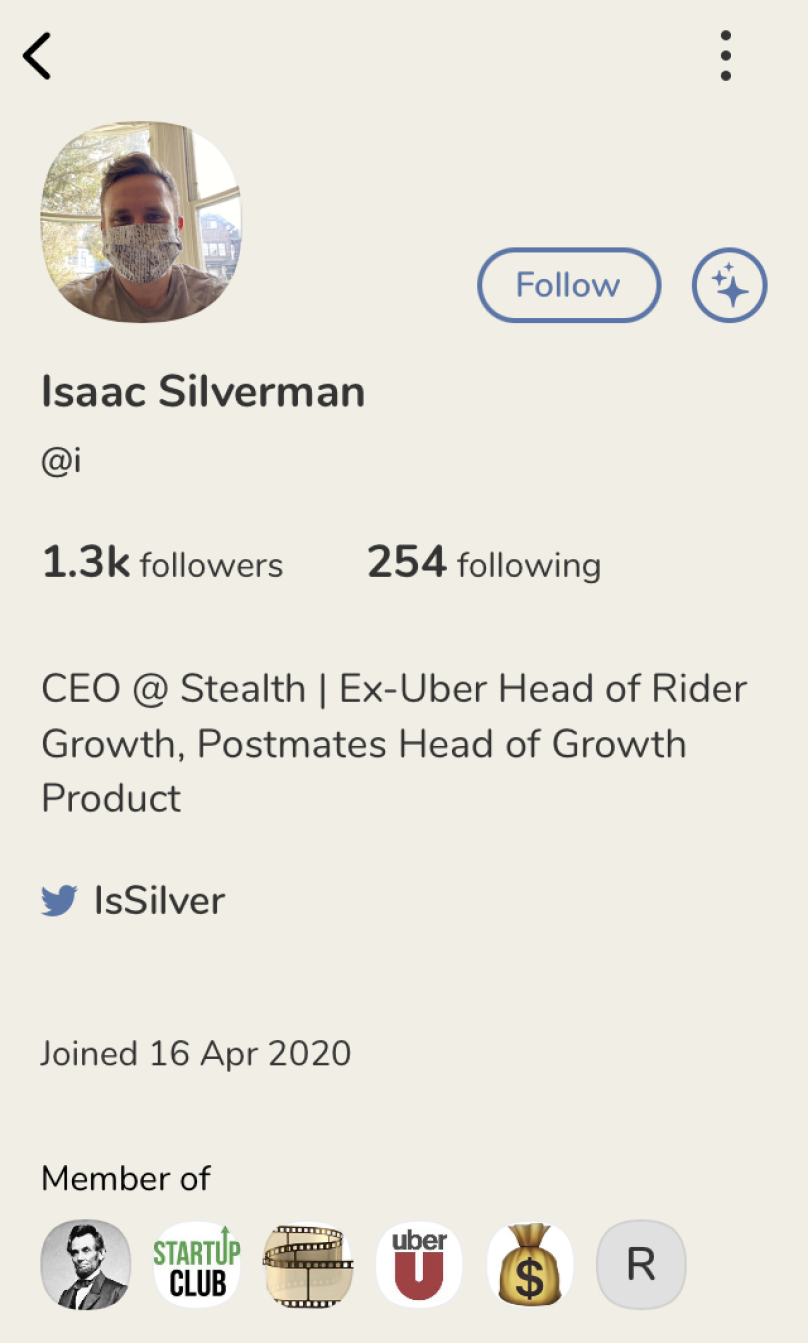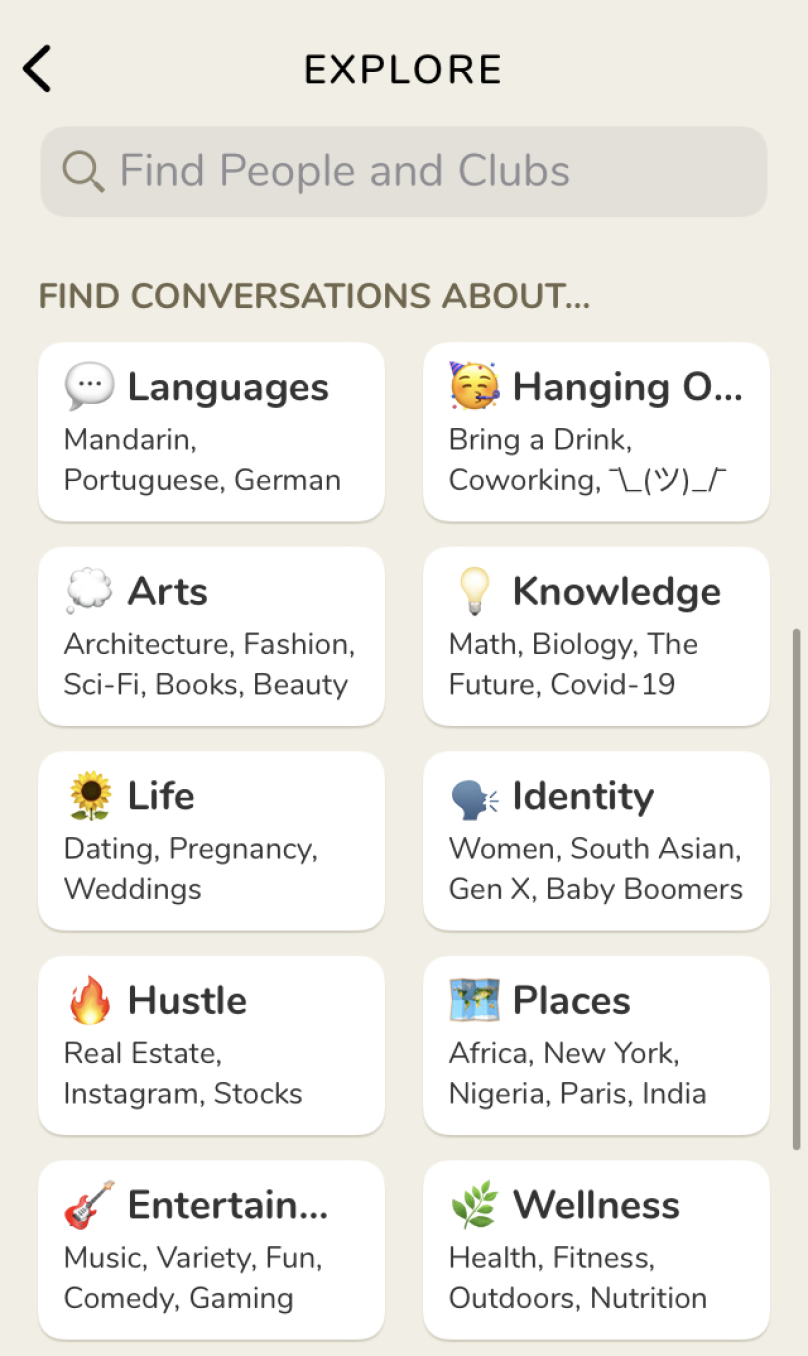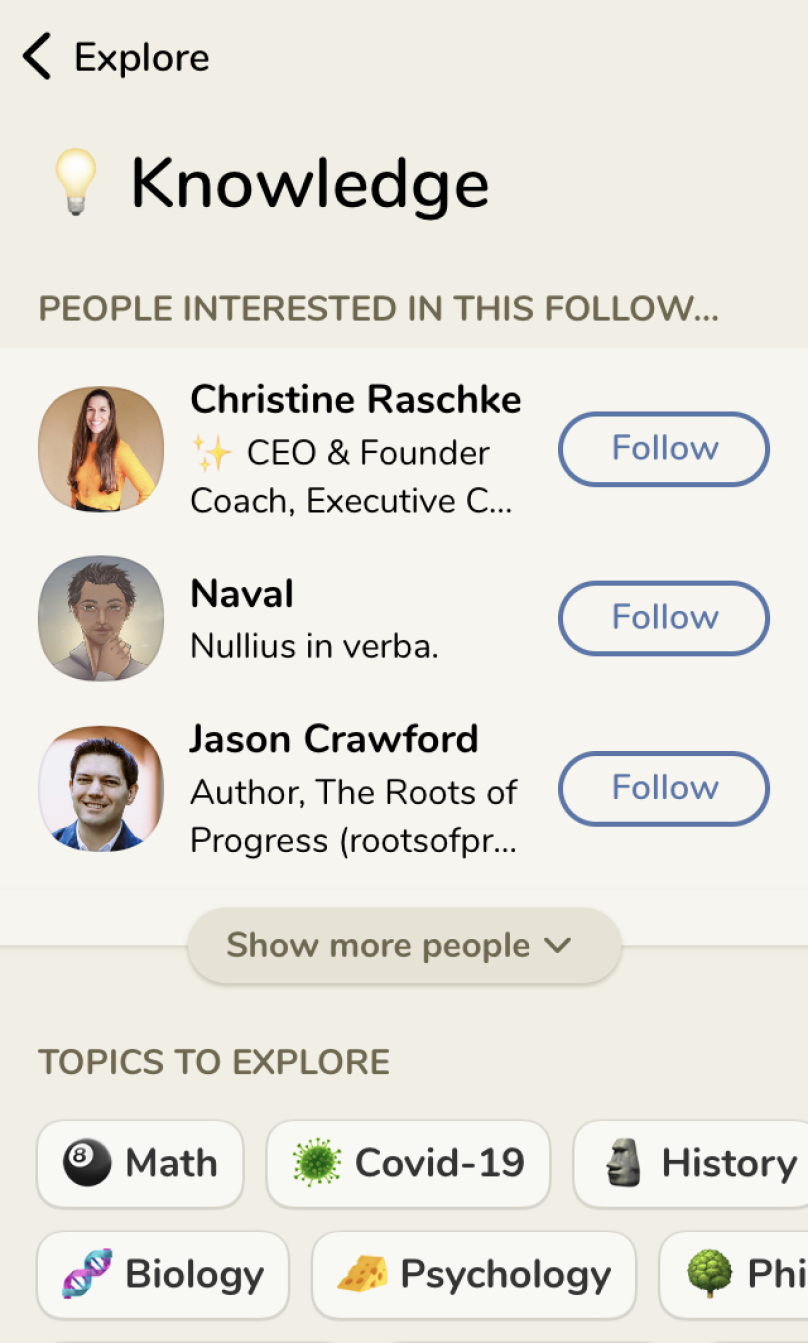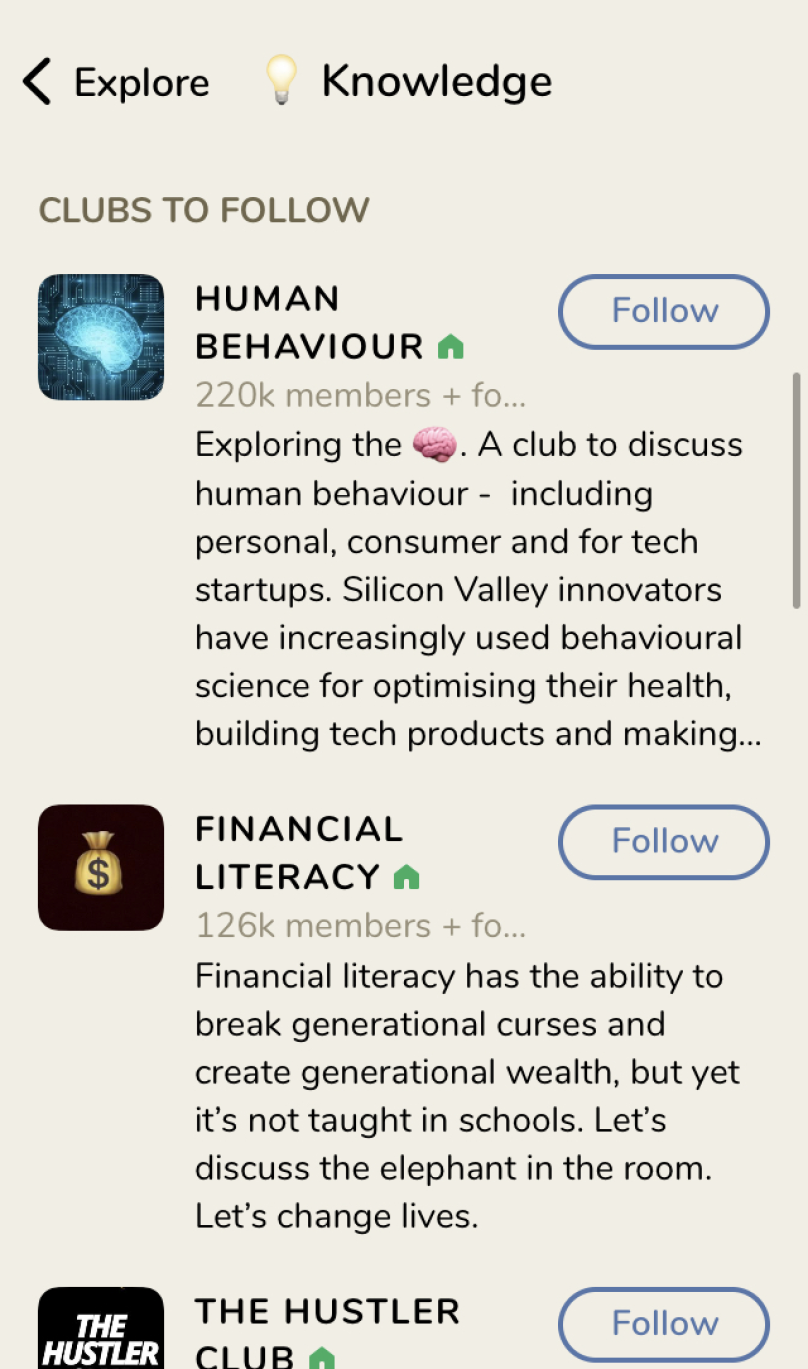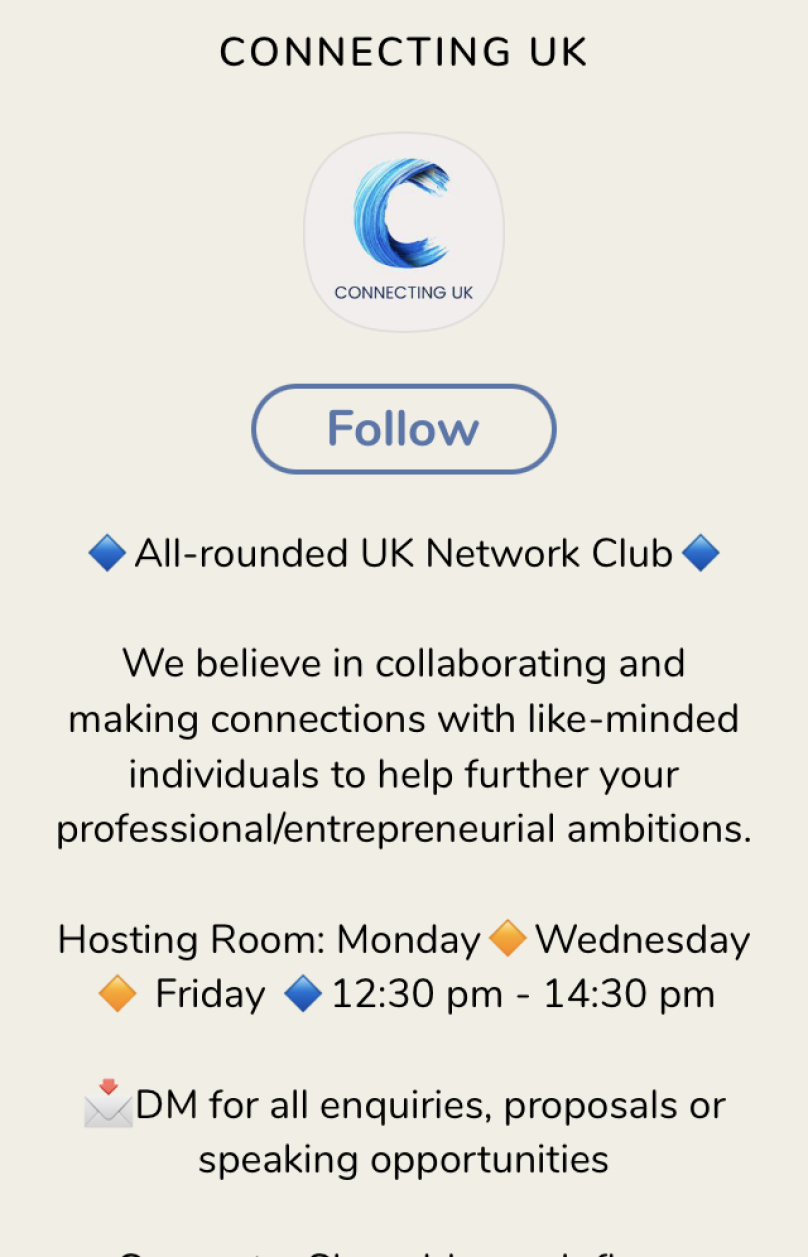 How can you use Clubhouse?
To communicate with colleagues, friends, distant acquaintances, who you have not seen in person for a long time. In fact, in this format " Clubhouse" has become a full-fledged replacement for the zoom-parties that were popular during the first lockdown.
To learn and practice a foreign language, correct other students who study your native language.
To take part in interviews with celebrities (you will find here managers from international companies, famous TV anchors, and large investors, and so on.
To listen to lectures from university professors who do not teach at online universities and are not present on social networks, while being renowned far beyond their school.
To participate in book clubs, to hold intellectual discussions, to learn current industry news and their analytics.

Educational content at Clubhouse: who and where to listen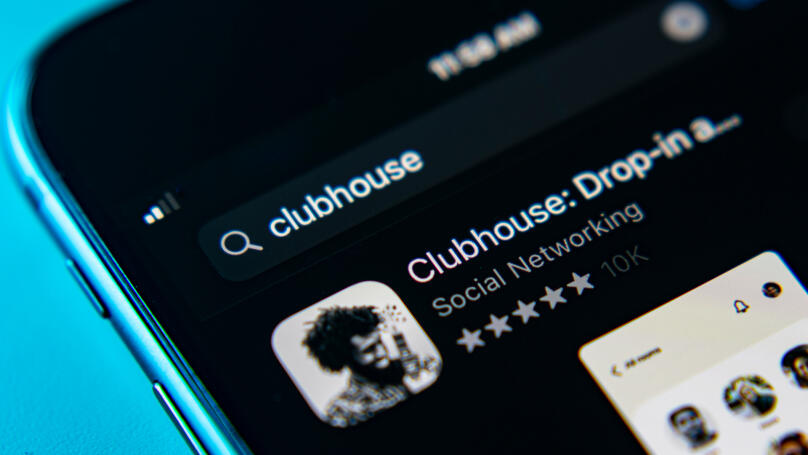 In the "Clubhouse" you can meet CEOs of large educational platforms, EdTech enthusiasts, and people who are simply big fans of self-development. Own rooms are run by CEOs of GeekBrains and Skillbox, heads of educational startups, and users who love learning new things. The latter create discussions where you can practice a foreign language, talk about the latest scientific discoveries, recommend books, share practical experience. The rooms of marketers, advertising specialists, project managers, investors, content managers are especially common.
Educational rooms, where communication is exclusively in English, are available on the Knowledge tab. Among the most popular clubs are Human Behavior, Tech Talks, Talk nerdy to me, Data and AI, History Club, Philosophy Club, Education Innovation and , What are you reading? Interesting rooms are located in the sections "Technology", "Art", "Foreign languages". When you subscribe to a specific community, you will get links to rooms scheduled by members of that group in your notification list. We recommend using the bell function that will let you know about the start of a new broadcast.
So, who you should subscribe to keep up with smart conversations with academics, educators, and education business owners? The scientist Lindsay Portnoy, who often broadcasts live, where he tells about the latest scientific discoveries, researcher of educational processes Sabba Quidwai, EdTech geek and businessman James Hall, career coach Cassie Ademola, influencer Giancarlo Brotto, writer Mara Linaberger, EdTech enthusiast Aliera Gilbert. Check the profiles of the speakers who lead educational discussions and make sure to subscribe to them if you like them. Rooms with their participation will be available in the main menu if you swipe to the left.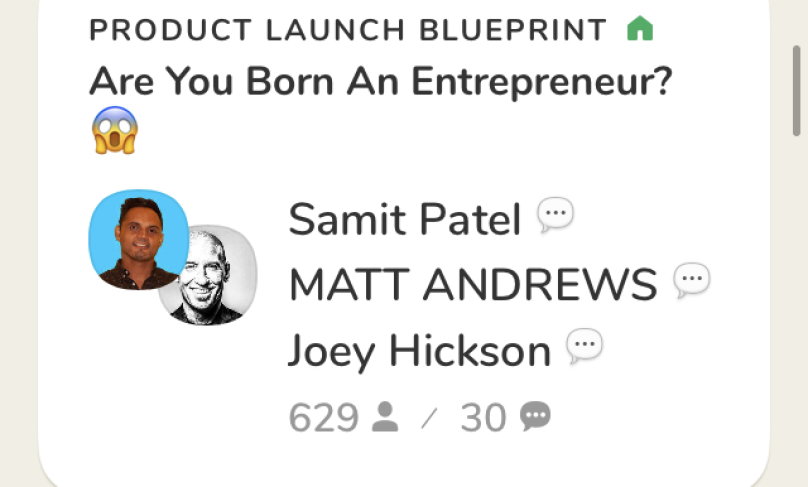 So far, the German-speaking educational segment of Clubhouse is not as developed as the English one. Rooms in German are often run by members of the communities All things Academia, Lingo Lounge, German-speaking Producers, Deutsch-Club, Mittag im Regierungsviertel.
For now, the best way to find an educational discussion is to subscribe to users popular on Clubhouse mostly thanks to their participation in certain rooms. Discussions are often started not by members, but by individual enthusiasts. By the way, they also can be members of various clubs, but they don't have to launch conferences within some community, they can start their own. Check out the accounts of businesswoman Anne-Catherine Schmitz, marketer Philip Klöckner, journalist Alice Schnellenberg, writer Sibylla Wiemer, politician Erik Flygge, journalist Mark Brost, activist Louise Neubauer, entrepreneur Bianchi Pretoria.
How Clubhouse creators plan to develop the app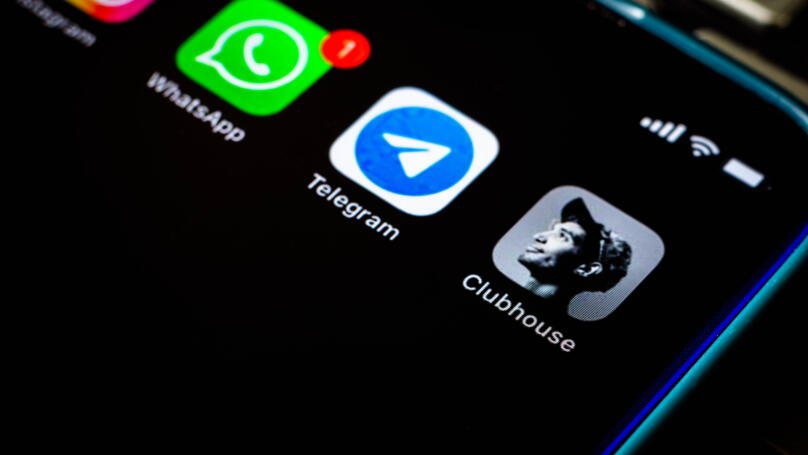 The creators of Clubhouse, who are often on air, and their investors claim that ads will be embedded in the application. Besides, targeted ads will not be the only way to monetize - the developers plan to create a donation system for the authors of clubs and rooms. They laugh at the predictions about the failure of the application, which is now called the new unicorn, explaining that after the "first wave of hype" the social network will have both growth and money-making opportunities. At the same time, the creators are not going to allow distributing the content created in the application. Currently, the service prohibits recording conversations. However, the moderators of the conversations often mention that the speakers should be ready for publicity.
Clubhouse is a great opportunity to broaden your minds, know more about the area you are interested in and get in contact with the professionals from the scope of your professional activity. At the moment, the application opens up new horizons, first for networking, and only then for listening to lectures and interviews with the mighty of this world. Although, they will not be forgotten either.