Influencer marketing is challenging, perhaps even more difficult than other types of marketing. That's because the human factor plays a considerable role here.
As a business, you must interact with the Influencer (blogger) directly or communicate with their manager. That's why this communication's quality largely determines its success. Another factor is the level of preparation and whether you can find a common language with the Influencer.
Since a blogger is an opinion leader who is popular on social media and has authority with a particular audience, in exchange for collaborating with them, you will receive an increase in your brand awareness and many other "pluses." For example:
A ready-made "warmed-up" audience. It is the blogger who warms it up for you. Additionally, if you choose the right Influencer, you will get the most targeted audience, suitable for your client's avatars;

Easy Advertising. You don't have to do anything other than work out your terms of reference. The Influencer does all the other work.

Originality. Such advertising looks much more natural than targeting and banners. Additionally, the blogger can share with the audience their own experience of using the product, which will increase confidence in you;

Instant Impact. For example, if you collaborate with an Influencer on YouTube, they can attach a link to the video. Bob's your uncle! One click and users are already on your website.

Continuous Action. If the ad gets placed on the blogger's profile, it will bring you results. It may not be evergreen content, but it's definitely a passive traffic source!
Successful bloggers often get called "Influencers," and the term comes from the English influence, "to influence." Thus, this marketing tool gets based on promoting authoritative opinion when the audience trusts the blogger so much that they listen to them and are willing to use the products they are advertising. Due to this, cooperation with a blogger helps businesses to solve a range of important problems:
To spread the word about the launch of a new product.

To increase brand awareness on the Internet.

To attract new clients, increase sales and company profits.

To launch a powerful word of mouth.

To work through customer objections and increase audience loyalty.

To increase your competitiveness through cooperation with famous bloggers.
What to do BEFORE you start communicating with a blogger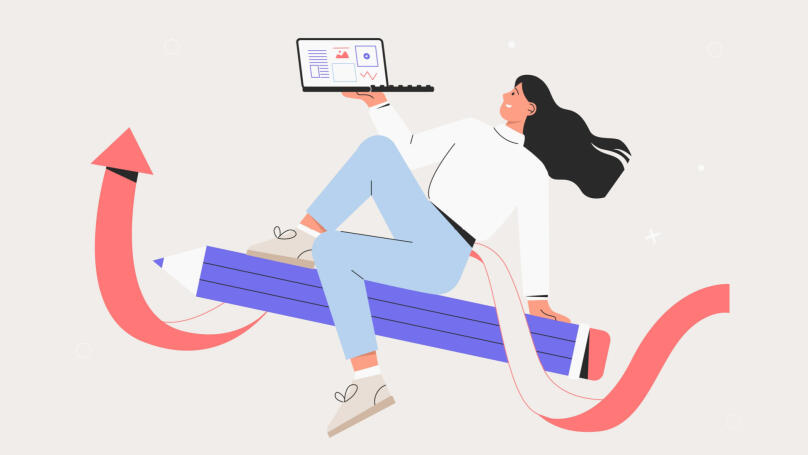 Even if you think you have found your dream Influencer and are ready to sacrifice half of your annual budget to collaborate with them, don't rush! Stop and take a breath. Before you decide to cooperate, you should thoroughly analyze the selected blogger by using the following questions-criteria:
What kind of content does the Influencer predominantly publish? Does it overlap with yours, and is it relevant to your niche? Carefully review all past publications, photos, and videos. The blogger should be genuinely interested in the same products your company offers and share your values and ideology. After all, the blogger defines your audience. Moreover, you need an audience that is ready to buy.

Does the blogger touch on any triggers or taboos in their content? How might working with them affect your reputation? Some Influencers can be very provocative. Someone, for example, uses profanity in their posts - such a blogger is not suitable for advertising a law firm - support for alcohol or tobacco products, strong political views, participation in scandals. Indeed, pay attention to all the factors that could later play against you.

How often does the Influencer take advertising? With which brands do they work in parallel? Are they already someone's ambassador? If, for example, the blogger publishes ads every week, their audience will likely be "overloaded" with such information, which will inevitably reduce the effectiveness of your cooperation with them. Also, if the blogger is already working with your competitor, you may want to look for someone "fresh" and original.

What are the blogger's statistics? Do they provide them openly? Do they meet your expectations and seem natural? If, for example, the Influencer has a lot of likes but no comments, it could be that their audience needs to be more engaged and warmed up, or bots and other advertising pages giving the likes. Therefore, you need a blogger with a lively, active audience, so the number of new monthly users, comments, and other direct interactions with the channel is essential.
What is a blogger brief, and how to write it correctly?
A brief is like a statement of work, in which you, as the advertiser, must spell out everything important to display in a blogger's ad, from your brand philosophy to specific product features. Unfortunately, many people neglect this, believing that while communicating with the Influencer, your request is already clear to them "And what can I say about the iron I sell? Well, it is a good iron!" This is a big mistake because the brief insures you from unreasonable hopes and disappointments.
If you cooperate with several Influencers, the briefs you send them should differ, so the advertising is different. However, the briefs also help the bloggers avoid getting bogged down in small things and focus on what's important to them. Moreover, it avoids misinterpretations, misunderstandings, and situations where the blogger may say, "You didn't tell me that!"
Here is what you need to write in brief to make it as useful as possible for both you and the blogger:
The deadline for the order (deadlines).

The amount and method of payment (a partial payment, full pre-payment, pay-as-you-go, etc.;

The format and type of content preferred (a video review, a standard promotional text, an experience story, an interview, a podcast, etc.)

The blogger must mention the main points about the product.

The conditions for the visuals. These are what you want to see in the picture) and a script if required - e.g., for a video;

The links and hashtags that should be present.

Taboo topics and words.
Thus, the primary purpose of the brief is to capture all the terms you will negotiate with the blogger. It may not be a notarized document, but it is still proof that the arrangements have been made and the blogger has (or has not) complied with them. Then the brief becomes your primary weapon for making amends and fighting for justice).
How to write a Technical Specification (TS) for a specific idea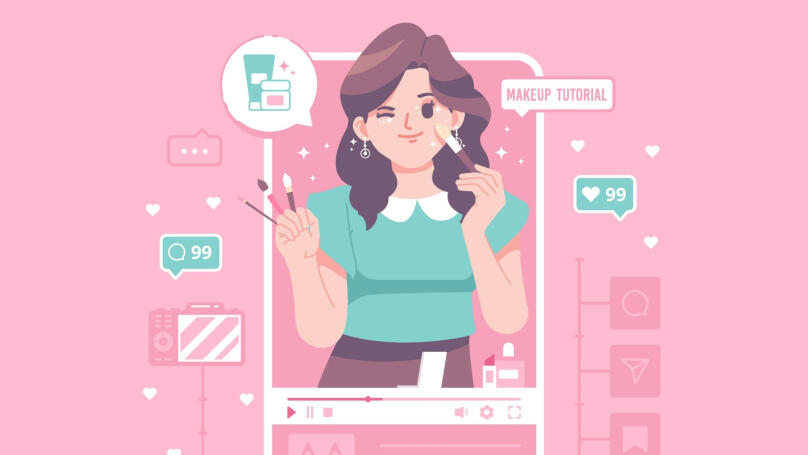 Sometimes bloggers are even willing to reduce the price just for you to send them a ready-made set of what, how, and where to do. So, for example, if you're asking an Influencer to write a publicity post, you can write this post for them - so the publicity will meet all your expectations. Or, if you have a particular vision for a video, a picture, or whatever, you can also share it with the blogger and thus make their job easier.
Simply put, in addition to the brief, you can write terms of reference (already in the classic format). It should include the following points:
The purpose of the advertising campaign. Describing your company's history and funny cases from work is unnecessary for ten pages. Bloggers only care about what you want them to do. So be specific: attract subscribers, attract customers, talk about a new product, motivate them to try the product demo, etc.

The Idea. You can visit town here and let your imagination run riot to create your ideal ad. Nevertheless, the key is sticking to the point and not adding unnecessary fluff. "The Influencer picks up the product and presents it as if they have just used it and is delighted. Butterflies are flying in the background. Then..."

The Content. You must include specific phrases, actions, visual components, statistics, and research here. In short, everything a blogger needs to include in their ads. For example, make sure the product is in the foreground, or the blogger tests it on camera, says "Buy it!" at the end of the video, etc.
How to write a welcome letter to a blogger
Sometimes even experienced marketers and businesspeople get nervous before sending a coveted welcome letter to a blogger. So what do you say to newbies? We suggest that you stick to the following template for a welcome letter and make these points right away before moving on to a live discussion of the details:
The Greeting. If indicated, address the blogger by name, and identify yourself by who you are and where you are from. For example, "Good afternoon, Leo! My name is Kate, and I'm a marketer for Company X".
The Gist of the Message. Let the blogger know right away what the purpose of your message is. For example, " We liked your profile a lot and would like to offer you a mutually beneficial partnership."
Company Presentation. Briefly explain what the business the blogger must promote is doing. For example, "Our company N has been in the beauty industry for five years. We produce exclusive skin care products for different skin types".
The Terms of Cooperation. Immediately bring up the issue of format and price. For example, "We are considering a short-term collaboration in one video format and are willing to offer you payment at your price list."
Collaboration with an Influencer is a fail-safe marketing tool, but you must use this technique wisely. With the right approach, it can not only bring you new customers and profits, but it can also lead to a long-term partnership! What if a blogger likes your brand so much that they want to become its ambassador? So continue beyond one Influencer. Try different formats of cooperation and types of content until you get the best result.