We are all looking forward to the New Year, not only for receiving presents and having fun but for the festive season.
Family trips to the shopping center for gifts and groceries, decorating a beautiful Christmas tree and preparing a festive meal. Yet, for some reason, we always limit ourselves to doing all this when preparing for the New Year. As a result, we do not need to prepare our homes and careers.
We have compiled a winter to-do list, especially for you, including tasks. By completing them, you will be incredibly proud of your results in 2022 and will prepare the fertile ground for your career growth in 2023!
Case No. 1. Suggest or organize a charitable initiative
When, if not during the winter, particularly during the festive season, can you not work towards creating some miracles? Furthermore, it is a well-known law of the universe: help someone else's dream come true so that your dream comes true. As an employer, it will be easy for you to organize a charitable collection of items or donations, especially as the younger generation of employees is conscious of social responsibility and appreciates altruism.
Contact any charitable organization or institution in need directly and place a box for gifts and items in the office hallway. You can also set up a "wish tree," which has New Year's wishes from orphans, and try to fulfill them through joint efforts. This encourages the involvement of employees in the life of the brand and corporate culture! At Coca-Cola, participating in charity is part of the company's development strategy. Employees are even entitled to an additional day off to devote themselves to worthy causes.
You could do the same even if you are an employee. Let your boss know about your idea (or maybe your colleagues first, and then your boss if you need support.) 95% will approve of this idea because they want to be happy and celebrate more than ever on the eve of the holidays.
Case number 2. Plan practical workshops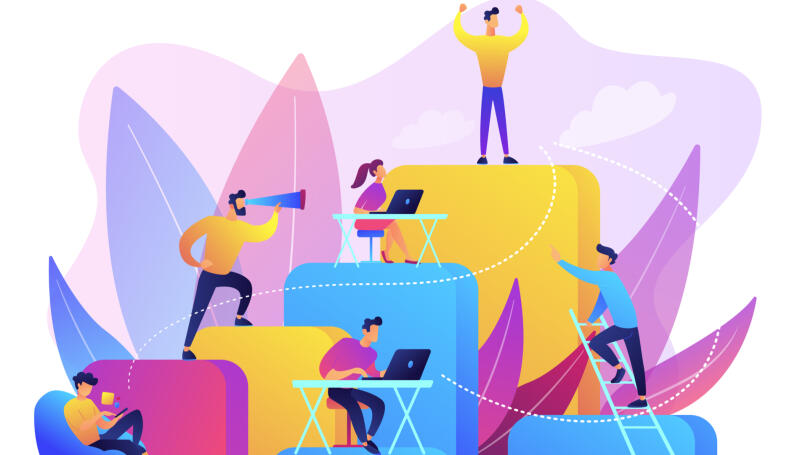 There are several options for this, depending on whether you are a manager or an employee. If you are a manager, organizing practical workshops or intensive courses to improve particular skills for your employees is a beautiful and versatile gift! Moreover, it can be a manageable budget because it is enough to invite two or three experts on a topic or purchase corporate training on an educational platform (by the way, this is also available on Lectera.) The crucial thing is to proceed according to the team's interests and needs, not just from the business's goals.
If you are a regular employee, it is in your power to undertake this workshop for your colleagues or even sign up for a course you have long had your eye on. So, dedicate December to vocational training, and believe me, in 2023, your career will sparkle with new colors! Although, again, the most important thing is to focus on certain areas and choose those you need for further development. The following paragraph will help you understand this development path! The following paragraph will help!
Case number 3. Discuss your career future and promotion with your boss
If you have been embarrassed to talk to your boss about getting a promotion or having a salary increase for a long time, it is now the ideal time to do it. However, it is vital not to delay it and start having this conversation in early December because the closer to the New Year, the closer to the submission of annual reports, management meetings, and corporate parties - your boss will be less likely to keep up with you and your plans. You can also take advantage of the festive atmosphere and discuss your career opportunities at an event over coffee or a cocktail.
No matter what circumstances you choose to have this conversation, it is essential to follow a certain step-by-step strategy when discussing your promotion, such as:
Start with results, not with a request. Instead, illustrate to your boss how much you have grown over the last year (including thanking them, of course!), the standards you have achieved, and what the business has gained through the figures together with your help.

Say you are interested in further career growth and would like to discuss your career development. Yes, that is right! But first, you must show your manager that you want to continue where you are and want to develop further.

Talk about your willingness to learn. Ideally, you should already be learning something new and practical to "show off" in front of management. It is not just your ambitions that are important, but also your skills. You should have already achieved the position level you are applying for.
If your manager needs to be more supportive or wants to develop your idea, say, "I would like to earn more and have a more responsible job position, and I know how to earn it. So, I suggest increasing the figures. I already have a strategy and a plan. I will start them in January." If suddenly you do not know how to improve the business, then demonstrate your previous areas of growth in the spirit of: "Did you not promote me that time before when I was not even ready for it? And as a result, I have grown a lot since then, raised the figures, and achieved this. It will be the same now if you promote me once again."
Case number 4. Complete all tasks and meet deadlines
Of course, it is essential to meet deadlines not just on the eve of the holidays but also in everyday life. However, you must agree that completing all your tasks before the New Year brings you double satisfaction! Therefore, resolve all the critical things for December so you can enter the next year without work obligations, delays, and burning deadlines. The Eisenhower matrix will help you with this because it is a convenient planning method based on prioritization! Simply organize all your December tasks into four columns:
Important and urgent. These are the things you need to do in person first!

Important but not urgent. Take care of the second.

Not important, but urgent. Try to delegate these matters to other employees or deal with them in between the more important tasks.

Not urgent or important. These tasks can be carried over to next year, or they should be the last thing you need to do.
Case number 5. Dealing with relationships within the team
Suppose you have ongoing conflicts or just tense relationships with your colleagues. Why do you not try to resolve them and enter the new year with a lighter heart? At the very least, you will eliminate personal discomfort, improve the office climate, make new friends and become a team leader. Anything can happen, especially if you try hard enough!
To improve team relationships, suggest going somewhere together to celebrate the successful completion of the last project of the year. Or bring cakes and snacks in on the last day of work and treat the team. Giving small, inexpensive keepsakes like pretty pens is also a fantastic way to smooth things!
Case number 6. Create a balance wheel
The balance wheel is a well-known method for analyzing your current life situation and reviewing your results for the year. You will find many examples of this in practice online. First, you must draw a wheel and divide it into eight areas: work, family, friends, finances, skills, spiritual development, hobbies, leisure, beauty, and health. Then you must color each part of the wheel according to how satisfied you are with the results in every area and how much time/resources have been invested in it.
After filling in the wheel, you may notice a strong imbalance in one of the areas. For example, your hobbies are completely colored in, and your career area is only one-third full. This is an apparent reason to think that you should try to monetize your hobby and turn it into a full-time source of income.
Case number 7. Perform a career audit and build a career plan for 2023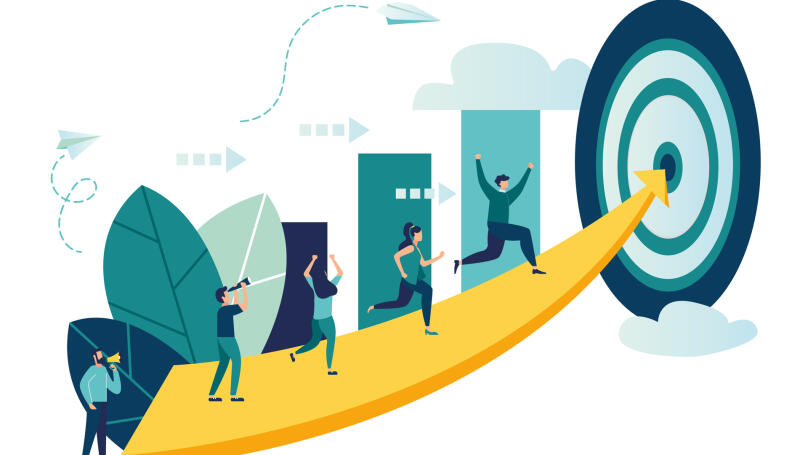 A career plan is a reference guide that lets you quickly move from point to point to achieve your goals. By knowing what job position you want to hold by the beginning of 2024, you will be able to plan for 2023, so achieving your plans is easy and smooth.
Building a career plan takes a lot of time. This is best taught in the Mila Semeshkina Career Marathon, so now we offer you a simplified version of the plan. Just answer the following questions:
Do you love your job? Unfortunately, many of us disregard this question, believing that the answer is evident if you continue to work in your current position or you do not have to love your job at all - your main objective is to get paid for it. However, the secret of success is enjoying the work process, which is impossible without loving your job.

What contribution did you make to the business in 2022? Take a close look at it. What areas of the business have grown thanks to you? What crises have you been through? In what way have you surpassed your colleagues?

What are your goals and growth points? Wanting to earn more is not enough. It would help if you broke down your universal goal of having a high income into specific points or steps, for example, "Get a position as a head of a department and to receive what they are earning now. Then you have to get the job of manager."

Do you consider yourself a professional? True professionals put their time and money into developing new skills, following market trends, not leaving work early, and constantly learning. If this applies to you, then you are on the right track!
The answers to these questions will help you understand your weaknesses and any shortcomings you have to deal with if you want to achieve your goals. It may be time to change your scope of activities, which is excellent! After all, preparing your career for the New Year is similar to preparing your home: take out all the clutter and rearrange things so your dream will come true next year. So do not be afraid of anything. Get things done and meet a new career milestone!