Suppose a graduate's first job is with a reputable company. If that is the case, then it will be a lot easier for them to get a job in another great company.
However, do you think you could expect to find a job in a reputable company? How can you make a good impression at your first job interview? Students can easily navigate university life before they finish their studies. Still, it's not the same as navigating the job market.
Even before you first submit your CV to a company, it's worth doing a little research to find out:
Which companies and job positions might be better for you when first starting your career?
What is the company's requirements for its employees and those applying for the job position?
What salary can a professional in your field expect? It is particularly important to answer this question if the employer has not indicated the salary in the job description. For example, a university graduate applying for their first job must be prepared to discover their salary may be lower than the market average.
All this information will certainly come in handy at a job interview! After all, even though the interviewer is not asking directly about how the applicant sees their career in the future, they will silently note whether the applicant has a clear vision of their career path. Even this dull question, "Where do you see yourself in five years?" allows the recruiter to assess the candidate's growth potential: what they are striving for, the effort they are prepared to put into the job and whether they understand what they want.
Different companies use different interviewing techniques, occasionally even multi-stage interviews. This is because they need to know exactly how well the applicant will fit into the team. For example, a department manager interviews and asks a candidate a humorous question about their favourite movie. The candidate has also seen it and is equally funny in their reply. The manager appreciates this, and the candidate immediately gets the position. Why? Because the manager understands that they can find a common language!
Consider the interview format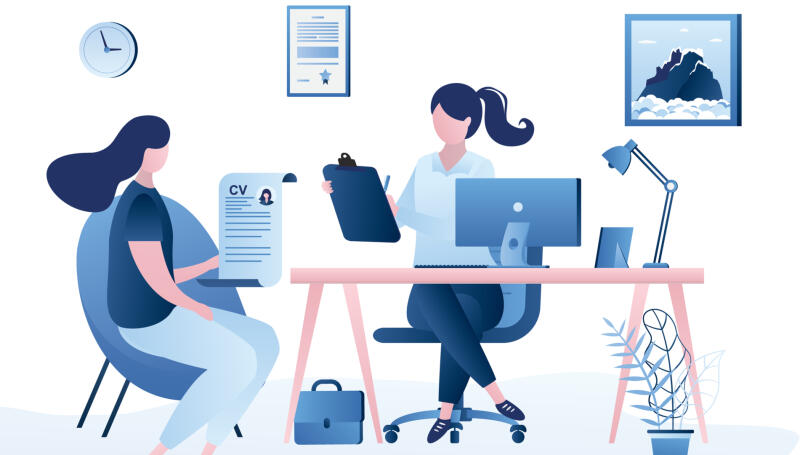 The interview format can tell you a lot about the job and the company. For example, suppose that during an interview, the candidate is put in an awkward position, making them feel emotional. If this is the case, probably, the job will be stressful, and the team relationships will not be easy.
The interview may be conducted either individually or within a group setting, where several candidates are interviewed together. In the latter case, the challenge for employers is usually to screen candidates. Regardless of whether an employer conducts a group or an individual interview, they make use of different methods:
An interactive interview. The employer organises a business game for applicants to see how they will perform in a work environment.
A problem-solving interview. The applicant is asked to solve a work problem during an interview.
A projective interview. This kind of interview may only be conducted if the recruiter possesses the skills of a psychologist and can recognise when the applicant is projecting e.g. talking about themselves when discussing other people.
A brainteaser interview. During this interview, the candidate solves creative problems.
A stress interview. The employer is attempting to pressure the applicant in every possible way to monitor their ability to work under pressure.
An employer's task is to discover if a candidate is appropriate for a particular job position. A good recruiter won't be using extraordinary techniques; they will simply just ask the right questions.
Be prepared for difficult questions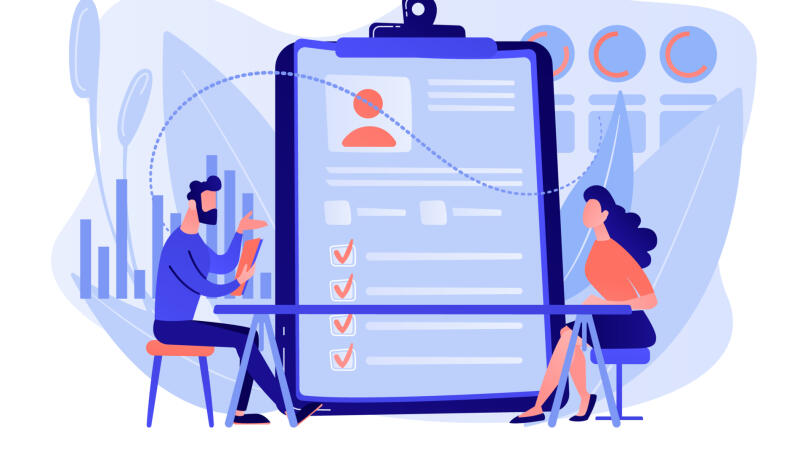 For experienced job hunters, the most challenging situation is when the interviewer asks why they're changing jobs. The answer to this question demonstrates what might be expected from the candidate in the future. For newcomers, the employer asks questions that are not about the past but about the future: where do they see themselves in a year, two years, or five years? Do they intend to build a career within the company, and how do they see their career growth progressing?
Another important group of questions is connected to the personal characteristics of the applicant. Frequently, employers will ask the following questions:
Tell me about yourself? This is required to build a full candidate picture, focusing on what professional qualities and characteristics you may bring to the job. For example, the company needs a hyper-initiative employee. In this instance, it would be a good time to mention your participation in industry conferences, case championships, etc. Job seekers with no previous work experience are often lost at this point. They cannot build a narrative about themselves. Do not be scared to talk about any additional courses, participation in professional and student events, or sports achievements. You can demonstrate many qualities that are required for the job.
Tell me about your weaknesses or failures? Suppose a candidate is not comfortable about discussing their failures. If this is the case, it will be a red flag to the employer that the applicant cannot admit, let alone analyse their mistakes. Ideally, the narrative of failure should demonstrate the candidate's best side. For example, they reveal that they had a lot of responsibility for an educational project and would not allow their fellow students in their team to cheat and therefore fell out with them.
Even candidates who have not had any work experience have every opportunity to make the right impression on an employer and get the job of their dreams! All it takes is a little research and preparation for the job interview to make the right impression. You can gain even more comprehensive guidance on how to do this in the Lectera course "Career Start For a Student. Impress the Boss" With the course, you will discover how to get through any challenging job interviews, learn how to skillfully put together a CV, realise the complexities of employment and build your career development.