Content marketing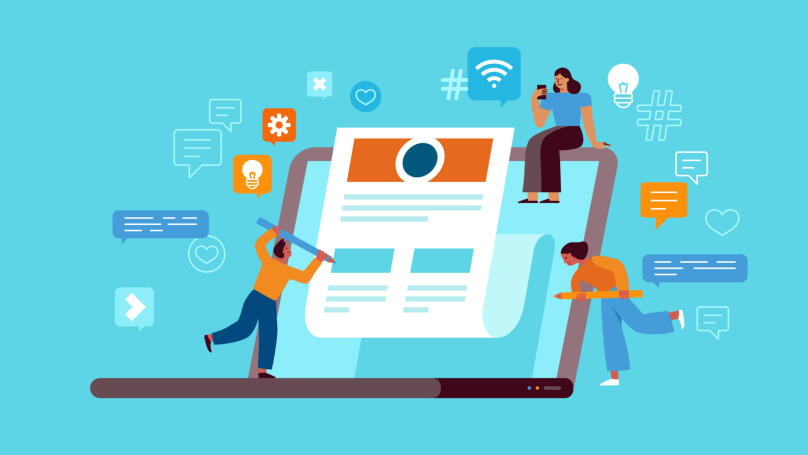 What is content marketing, and how it works
Content marketing is a process of creating, publishing, and promoting written, visual, or auditory material online to attract and engage more potential customers/followers. Thus, content marketing includes any materials you create for your audience: blog posts, recipes, guides, checklists, infographics, videos, podcasts, etc.
However, it is important to emphasize that within the framework of the content marketing definition, it takes more than posting materials on social networks and waiting for them to be discovered since marketing always involves targeted promotion. This means that posts, guides, videos, etc., are just the tools a business or blogger can use to popularize themselves and their products.
Maximum content efficiency is ensured by following the algorithms and requirements of a particular platform. For example, on YouTube, you can publish only video content, the most popular content on Instagram is stories (short 15-second videos) and photos; on Facebook, it's text. At the same time, while other types of marketing often give instant feedback and benefit, content marketing is a long-term approach focused on building solid relationships with customers and not just increasing profits.
Why content marketing is important
Content marketing begins with any brand or product promotion because before you start telling people about it, you need to make sure the materials are informative, helpful, and exciting. In other words, the content itself! Thus, content marketing is inevitably done by all brands represented online, so the importance of content marketing is indisputable.
However, content marketing is essential not only because it acts as the basis for other types of marketing but also because, with its help, you can:
Set yourself apart from the competition, emphasize your advantage and features

Use content marketing trends to increase your popularity and recognition

Tell your current and potential customers about the products you can offer to solve a particular problem

Demonstrate these solutions to your audience clearly, in practice

Increase your influence on the Internet and in the market

Create a sense of community and get your customers involved in your business
Benefits of content marketing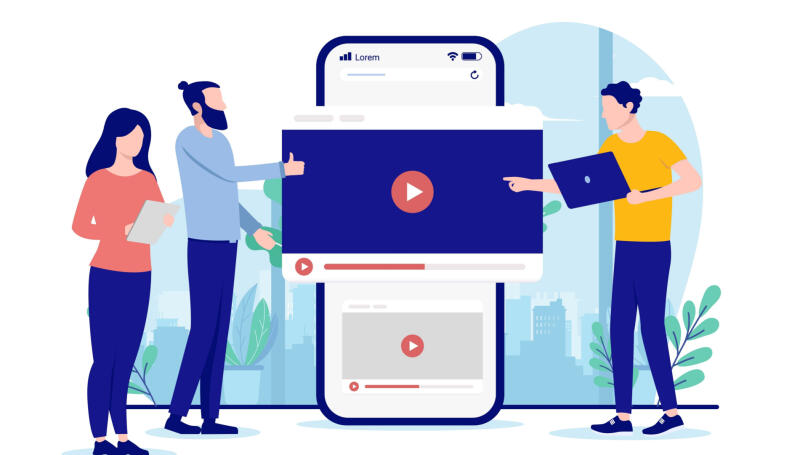 There are no disadvantages to content marketing; instead, it offers many undeniable advantages. Thus, content marketing contributes to the following:
Attracting new audience segments

Increase the conversion of the sales funnel and roi

Creation of a positive image of the company and its positioning in the market

Turning new customers into regular customers

Creating a community of users and building internal connections with customers

Increasing audience confidence in the brand through direct interaction with it and visibility of work

Involvement of the audience in the development of the brand (for example, through interactive content, interviews, and contests)

Increase brand awareness

Nurturing the brand's advocates and fans

Saving resources on other types of commercial advertising
Regarding resource savings: At its core, content marketing is entirely free, but you'll need a content manager or team capable of generating content on a precise schedule and of high quality. In this regard, the cost of content on an expert-rated blog can range from $150 per publication to $3,000 for a freelance professional. As a budget alternative, you can also take content marketing courses and do it yourself.
Types of content marketing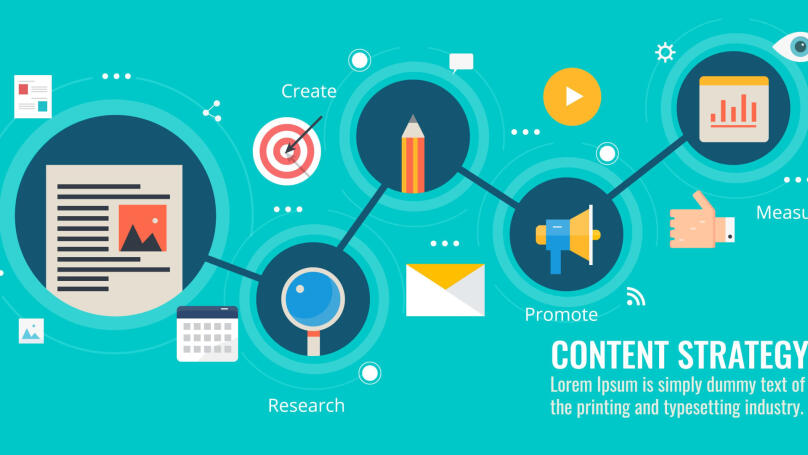 Content marketing can take many forms, depending on the materials and platforms used. But as the most popular and widespread, these are the most notable:
1. Social media content marketing
This is a common type of content marketing, which implies all the work with social networks from Facebook and Twitter to instant messengers like Telegram using various types of content. The total number of users of social networks has long exceeded 4 billion around the world, so any business seeks to expand its online presence since this is the most extensive and accessible way to find and increase the audience.
2. Blogging
Even though the blog can also be located based on a social network, it is a separate type of content marketing. Blogging is a creative promotion approach focused on highlighting not a business and products but a specific topic in which the company excels. For example, a law firm can blog about taxes and laws, sharing life hacks, explanations, and cases from its practice.
3. Infographic content
An infographic is a graphic representation of information designed for convenient visual perception. These can be graphs, animated images, slides, etc., using simple wording and high-resolution images. Educational or complex information is often presented in this type of content marketing to make it easier for the audience to understand.
4. Podcasting
By 2022, over 60 million people were listening to podcasts on the Spotify and Apple Podcasts platforms. For this reason, more and more companies are launching podcasts that lead in the same blog format: sharing expert opinions and news, interviewing other stars of their niche, etc. Podcasts provides to small businesses access to an entirely new audience segment that prefers audio formats, but observing the frequency of episodes and keeping them short (usually 30 minutes) is essential.
5. Video Content
According to a study by Wyzowl, 73% of consumers prefer to learn about a product or company through video. Also, video marketing increases conversion and profitability and involves the audience in the business's life since videos allow you to show the "inside" of your work and product. Also, video marketing includes strategic collaborations with influencers and bloggers, monetizing content (if the platform allows), and promoting your site's landing pages.
6. Brand cases and reviews
According to a Survey by Qualtrics, 93% of customers search for online product reviews before buying one. They also care about the reviews and stories of other customers who have faced a similar problem, which is also relevant for the B2B sector and e-commerce. Based on this, this type of content marketing aims to create a positive brand image and strengthen the audience's trust. It is often done through storytelling, publication of reviews, and customer interviews.
How to create a content marketing strategy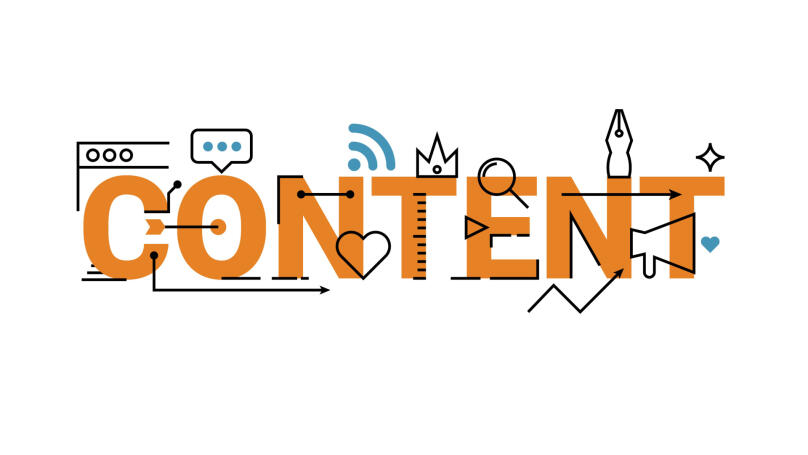 The content marketing strategy will also vary depending on your chosen content format. However, if you decide to generalize, you will need to follow these steps:
1. Set content marketing goals
Before forming a strategy, decide on the goals and objectives you want to achieve within your business or brand. They must be measurable to assess the progress in specific KPIs accurately. Your content marketing may aim to accomplish the following:
Increase revenue, conversion, or sales by a certain percentage

Increase organic traffic to the company's website

Collection of the contact database during the registration of new users

Expanding the audience on social networks
2. Gather the necessary content marketing tools
Tools include both content formats and digital services or programs that you will use to achieve your marketing goals. For example, it's highly recommended to use Google Analytics to track campaign results and traffic to optimize or adjust your strategy during the content marketing.
Here are a few similar applications you might find helpful:
Hootsuite - for planning, analysis, and optimization of strategies

CoSchedule - to create a content marketing plan and prepare blog posts, as well as measure their views and effectiveness

Buffer - for managing social networks and synchronized publication of content (for example, it allows you to post the same post simultaneously on both Instagram and Facebook).

Google Trends - to research user queries on the Internet (it will help determine the topics for content or SEO)
Select the platforms where you will promote your content right away. Then, it will influence what types of content you should choose, for example, videos for YouTube or podcasts for Spotify.
3. Start content creation
Do not immediately generate ten materials of the same type, even more so on one topic. To begin with, create 1-2 materials, test them on your audience and collect a reaction. Do they like this format? Which of the published articles received the most responses? What topic generated the most comments? For example, one audience may be more receptive to analytical articles and another to the carousel on Instagram featuring life hacks.
The main requirement for any type of content is high quality. Check the texts for literacy and relevance, accompany them with beautiful visual components and design, and monitor the clarity of the image (both photo and video), the purity of sound, the color palette, etc.
4. Make a content marketing plan
A content plan is a schedule for publishing your materials. Different audiences are active at different times and during different periods. For example, office workers usually scroll through social networks on their way to work before 9 a.m. and after 6 p.m.; students can scroll through them in the afternoon. Therefore, adhering to the specific timing of publications and frequency is essential. Identifying how many posts are best absorbed by the audience per week is possible only by experimentation. Someone needs to post twice a week, and someone needs to submit posts every day. It all depends on the type of business you have, the kind of content (podcasting, for example, or videos, on average, require a week of preparation), as well as the needs of the audience. Don't hesitate to conduct surveys!
5. Make your content available to a wider audience
As mentioned above, publication alone is not enough. Promoting content also requires the use of the following tools:
keywords and their introduction into the text;

purchase of banner targeted or any other advertising;

cooperation with influencers;

motivating the audience to like, comment, and repost through appropriate CTAs;

inclusion of interactive elements in the content;

providing links to content on other resources (for example, thematic forums).
6. Track and adjust your content strategy
Track your metrics in line with your previous goals with analytics services and suggestions. When a format does not work for you, it is important to discover why. It may be due, for example, to audience preferences or bad timing. However, understanding the factors that affect your content marketing and identifying the most effective tools is the key to making it work.
SEO and content marketing
Search Engine Optimization (SEO) is the organization, structuring, and optimization of content for search engine algorithms like Google. In simple terms, SEO helps your website, video, or article rank first in the SERPs for a specific query so that as many potential customers see your content as possible, so you can generate free traffic to any resource that is convenient for you.
To double the effectiveness of content marketing, engage it along with SEO. By adapting all content to search algorithms, you will increase the traffic and unlock your content's potential.
Examples of content marketing
Content marketing can include all the materials created by brands and published by them on various platforms and social networks. They, as well as your competitors, can inspire you -- just follow their blogs, highlight the ideas you like, and adapt them to your business. For example:
Spotify Playlist Review
Spotify Wrapped is a whole content marketing campaign of a podcasting app, which consists of the fact that at the end of each year, the user receives an entertaining review of all the music he has managed to listen to. The review contains vivid infographics and has several subsections: genre, year, artist, etc. So any user can listen to their personalized playlist, plunge into the moments of the past and get nostalgic. To popularize this idea, Spotify will allow users to repost reviews on social media.

YouTube channel of the grooming salon
Girl With The Dog is a YouTube channel run by a professional groomer from Canada named Vanessa, who founded Perfect Pooches Dog Grooming in Ontario. Although the channel looks like a personal blog and does not promote Vanessa's business directly, it still works for her company's popularity. After all, on the channel, the woman often demonstrates her grooming skills by giving pooches haircuts and often publishing funny videos (for example, how a big husky is afraid of a small hair dryer).
Currently, the number of subscribers of Girl With The Dog already exceeds 2 million users. Vanessa also uses it to collect donations to animal shelters.
UN Refugee Agency Podcast "Forced to Flee"
The UN Refugee Agency's podcast was nominated for the Webby Award as the best online project of the year. It raises public awareness of refugee issues by telling their unique and moving stories. In addition, this form of content marketing increases the cohesion of the agency's employees, attracts new personnel and social media attention, and emphasizes the importance of their work.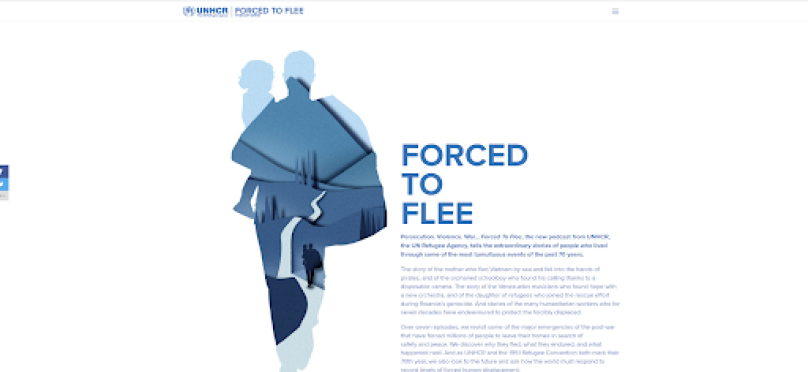 Conclusions
Content marketing is the broadest area in marketing, where every business will find the right tools, formats, and apps. However, do not limit yourself to one type because this marketing works best with alternative advertising, digital marketing, and SEO. Success also largely depends on analytics, timely adjustment of the strategy, and the ability of the business to hear and understand the needs of its audience. In any case, if you don't know where to begin promoting your company - start with content marketing!