Friends, hard times happen. Then, they will certainly end. But that will be later, but what should we do if right now is bad? My response: work.
Continue to improve in your favorite business, learn, develop, grow. Yes, obviously, you need to think, analyze, follow the events - that goes without saying. But in those moments when you can't take it anymore and want to scream, to prove something to someone - really, it is better to force yourself to be productive, make plans, prepare yourself for those tasks that will come later, after the bad times. Therefore… Let's talk about age. No, not just when you are blossoming with youth, but as you get older too. I believe that you can succeed at any age; even teenagers occasionally become millionaires. However, it is important to understand that a person's dreams at age twenty may no longer seem relevant when they reach their forties. For your own self-fulfilment, you may need something completely different. Therefore, I want to show you a universal career plan. Of course, no one should strictly adhere to a template. Still, it shows you what to focus on and aim for during a specific period to avoid mistakes. I will also let you know which ones of our educational courses are worth taking during the various stages of life to help increase your knowledge and income!
18-21 years old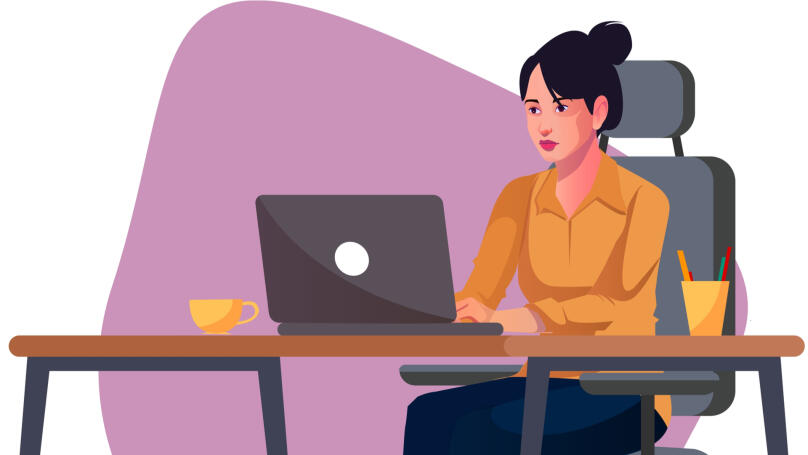 Key objective: finding your first job and developing soft skills
In this age group, people usually get their first job. They are just beginning to discover how their profession works in practice. Then the realisation strikes that their education does not match job market trends or employer demands. There is also a yearning to find a suitable company, preferably in conjunction with flexible hours. So, a series of internships begin, setting down various paths to help you choose a niche and form a further career path.
On that basis, Lectera experts recommend that professionals during this period:
Develop their soft skills, which are flexible skills that are not taught at school or university. For example, emotional intelligence, team management, conflict resolution and everything you can't work without as effectively as you could (even though you have super-cool professional knowledge). Today, the main demands for employees to meet are soft skills, so your education should not just stop once you get a diploma. It's supposed to be continuous!
Do not rush to change jobs, even if you "don't like it". The challenge for a professional at this age is to learn how to adapt and to change themselves. Chasing your dreams will not help here, nor will having an extravagant ambition. Instead, it is better to prioritise accumulating practical experience and building up business relationships.
Try out new things. Internships are a great option, even free ones. Especially an internship in a company where you dream of working, which could present a potential opportunity to be employed there permanently in the future.
If you want to find your first job as soon as possible and want to be in high demand, including having an excellent salary, then our course "Career Start For a Student. Impress the Boss" could be perfect for you. It includes a step-by-step plan for finding a job, writing the perfect CV, learning how to pass all types of interviews, mastering networking and time management, together with building your own career plan for life.
22-27 years old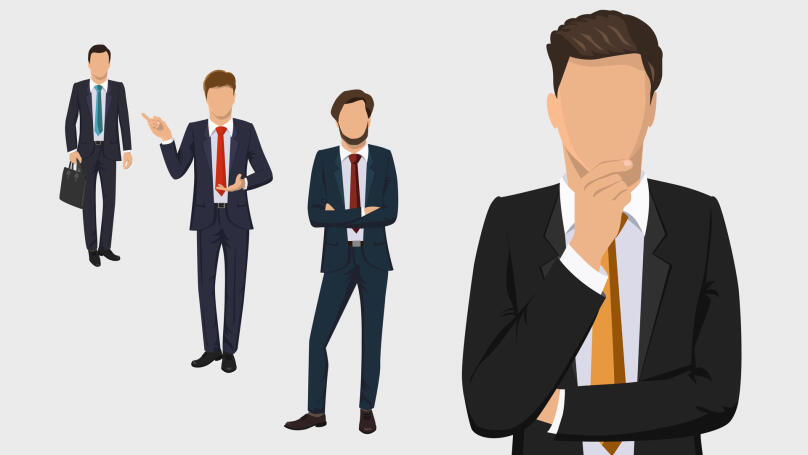 Key objective: professional development and career growth
This age is considered the launchpad for developing your future career. Usually, the industry or your career direction ought to be already chosen, so fully-fledged professional development starts here. During this stage, you often need to select between prospects (for example, working in a company with career opportunities but a low salary for your current position) or (working in a position with a high salary but without any prospects). This is why, at this age, Lectera recommends that you:
Plan for the long-term and choose jobs with career prospects. Since this age is the launchpad for your career, don't waste it.
Continue to develop your soft skills and discover new ones. Ongoing learning is necessary for those who dream of having a dazzling career, so it must never stop.
Show initiative and leadership qualities. Lead your own projects, become a team leader, gain experience from more mature professionals, follow market trends, and delve into business processes. These things will help you get a foothold in a good company and open up new career opportunities.
The courses in the Career Development category are perfect for those who want to gain new and relevant knowledge in their profession, receive a promotion, and increase their income. In addition, all the courses will help you improve your productivity as a professional or master a relevant occupation.
28-35 years old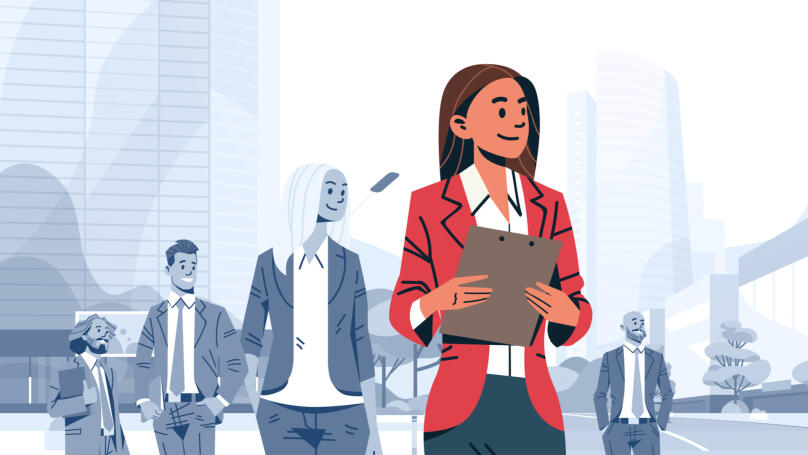 Key objective: expanding your professional sphere of influence and creating new sources of income
During this period, individuals want to strive for more: they seek new projects, expand their duties, and do everything to earn more and live better lives. This time brings an almost perfect balance between ambition, experience, skills, and capabilities. If used correctly, you will be able to take your career to a whole new level. To do this, you must:
Create sources of passive income. For example, study investing in the stock exchange and building a portfolio of stocks. You can learn how to do this in the course "Investing In the Market. Things To Consider in Choosing Assets". We will help you understand the intricacies of the stock market and various investment tools, as well as how to build and diversify your portfolio.
Actively engage in networking. The more business connections you have, the more opportunities there are. As well as developing your existing contacts, build long-term relationships with both partners and clients.
35-45 years old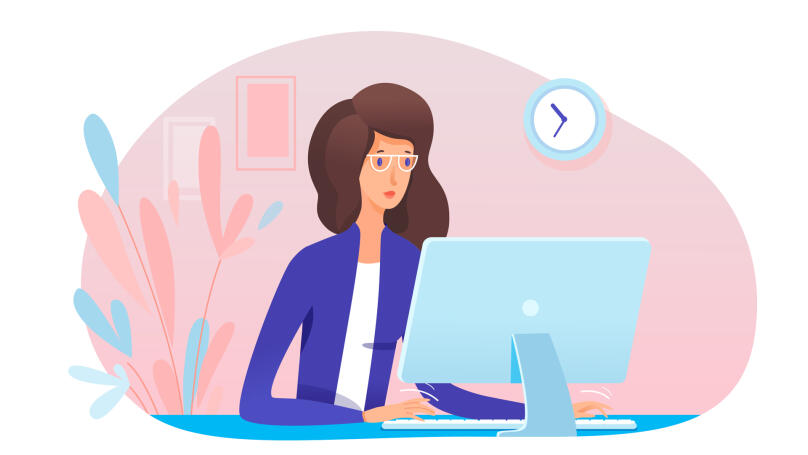 Key objective: updating tools, building a personal brand, and overtaking competitors
Individuals are often already at the top of their professional career ladder and experts in their field in this age group. They have connections, as well as respect, a stable income and self-confidence. However, career development doesn't finish here, but another stage begins! If the stage at the ages of eighteen to twenty-one is considered your first start, then the ages of thirty-five to forty-five are your second start. This will define your career direction for the next ten years.
At this age, it is best to:
Continue to build business relationships, create new income sources, develop your reputation, and work on your image.
Create and develop a personal brand. It is also possible to make money from your expertise and thereby increase your income at this age. It will also open up new paths for professional development in the future and pave the way for your own business.
Analyse your current skills and market relevance. What is your competitive advantage? What sets you apart from the competition? What trends are driving today's job market? What might you need to learn to keep up with young professionals? Then, it's time you revised your approach and skills, updated your knowledge and expanded your competencies once again to keep your position in the job market.
The course "Learn or Leave the Market. Career and Business Development Manual" reveals current market trends and how to keep up with the competition, what hard and soft skills you need to develop, and how to effectively manage your business and career. You will also master ABZ planning for career planning, improve your self-education skills, and learn how to change professions painlessly and easily.
46-50 years old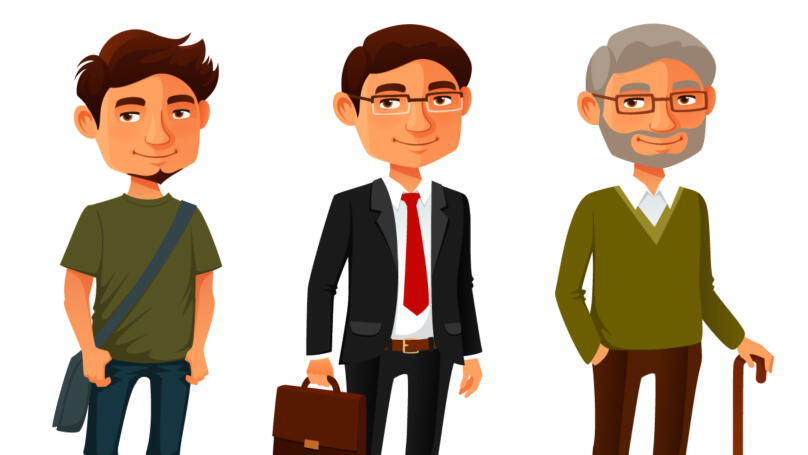 Key objective: keeping your position in the job market or starting your own business
All too often, this period in life turns into a career and monetary crisis for many professionals. Skills start to fade if you have overlooked continuous learning and not been following market trends. Irrational fears arise, such as wasting resources or the fear of having to change professional fields, although this is really necessary. The fundamental need for this age is stability. However, in reality, what you really need is change. Namely to:
Take advantage of your reputation and business connections. Professionals often leave employment and start their own business at this point, using their experience and other resources. According to statistics, start-ups launched at this age are more stable and profitable than ones started by younger people. The course "From Idea to Business. Create a Lucrative Firm From Scratch" will show you how to effectively build a business after its launch, develop a business strategy, find investors, analyse the market and competitors, identify the target audience and execute a business plan with minimal costs.
Monetise your personal brand (it's time to finally go for it!). Use it to attract new customers and demand a salary increase from your boss if you have not already reached the top. Self-promote using the best skills that you have developed over years of practice.
Start learning again. Take the most popular and relevant training courses in your field to avoid falling behind the competition. The risk of "getting lost" at this age is especially high.
50+ years old
Key objective: reaping laurels or starting a new career (surprised?)
The career plan at this age is remarkably similar to the previous one, with a few exceptions. Firstly, there is an even more urgent need to update your knowledge and skills so that employers do not give up on your professionalism because of your age. Secondly, you risk losing your job, which must be worked on through training and using your personal brand. If you have not neglected either one, then the training and brand will work for you, and your career will continue as if nothing has happened.
However, new career possibilities are also opening up despite the growing fears of changing something at an older age. For example, there is an opportunity to start a new career you love and turn it into a hobby because the children have grown up and the mortgage is paid. It's time to live for yourself!
The course "Changing Jobs After 50. Use Age-Related Benefits" will help you bring yourself to make a change and implement it without causing financial damage to yourself. You will obtain a list of potential jobs for employees over fifty, learn how to turn your age to your advantage, find out more about remote work and volunteering, and gain advice on finding a new job from our international experts.