NLP, or neurolinguistic programming, is a branch of psychology that is based on the subjectivity of reality and how it depends on the beliefs of a person, his values, and his perception of what is happening.
The founders of NLP are the researchers Richard Bandler, Gregory Bateson, and John Grinder. They were convinced that reality (respectively, and a person's beliefs and their perception of the environment) can be influenced using special techniques. As a result of applying the NLP technique in sales the client should agree to your proposal and purchase the product. Or increase their bill. Or become more loyal to your company and return to shop. There are many options, and you, in fact, have already come across at least half of them more than once in everyday life or business.
Today we will tell you how NLP helps to increase sales, give illustrative examples, and give tips that you can implement in your business.
How is NLP used in sales? 9 real life examples
When making a purchase or choosing a product, you have probably heard phrases such as "How will it be convenient for you to pay - by card or with cash?", "Will you pay in full or buy the product in installments?", "We have only two products of this type left, would you like to take it now or wait?". Each of them is a consequence of the correct use of NLP tools, bizarrely combined with classical marketing methods. For example, the first two questions from the questions above relate to the "choice without choice" method. This is when you are not asked if you are going to buy a product, but are forced to think about the preferred method of payment or the possibility of taking the goods in installments. And the third question is simply an artificial creation of scarcity, designed to bring out the same feelings that an inexorably approaching deadline causes in you. How else is neurolinguistic programming used in daily sales?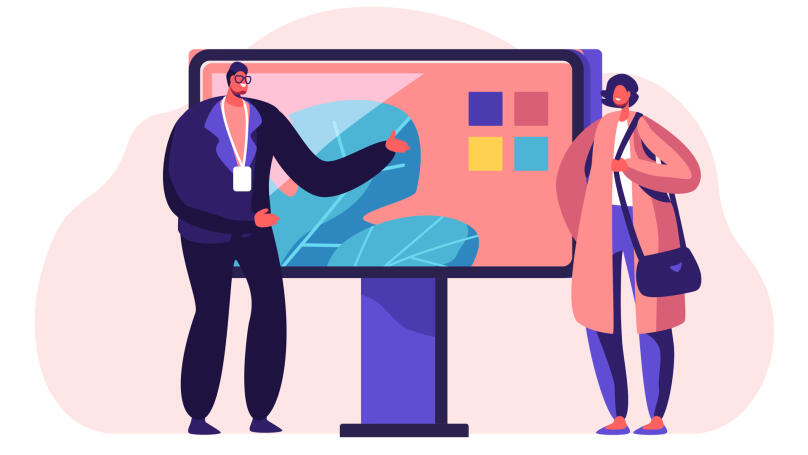 Advanced "select without selection"
Let's imagine that you have called a well-known tailor in your city and want to order a tailored suit. Instead of inviting you to take measurements, the manager informs you that he will send a specialist to your house. At the beginning of the conversation you mentioned that the suit was needed urgently. After that, the manager clarifies whether or not the master needs to take samples of fabric and accessories with him. In fact, you have already agreed to meet with the specialist and your loyalty to a company that sends a master to you in the middle of the working day has only increased. Now you are ready to spend even more money on the suit than you previously expected.
Fear
This classic scheme is actively used, for example, by sellers of skin care cosmetics. Don't want to look 60 in your 30's? Then use a whole line of creams, tonics, scrubs, gels, foams, and masks starting from the age of 18. And better yet from 15. Actually, there are separate products for "young" skin - in an even larger selection and at an even higher price tag.
Rationalization
This is a psychological defense that turns on automatically without your permission. Rationalization makes it possible to justify completely irrational decisions by making arguments in their favor. In sales, these arguments can be a low price, a large discount, the last day of the sale of a product that will not be produced in the future, additional gifts upon purchase, and so on. Often, the reason that convinces you to buy something can be found on a landing page that sell fitness bracelets that are unreasonably expensive and you don't really need, Instagram marathons, or even at franchises that are on the verge of destroying the food industry.
"See for yourself"
At first glance, the phrase "see for yourself" sounds as if they do not want to pressure you or discourage you from buying a certain product. But our brain perceives it a little differently. After the words "See for yourself whether to buy it or not" or "You are, of course, free to choose, so make your decision," you calm down - finally, you can really make a decision on your own! Guess which product you are most likely to buy in the end? That's right, the same one that you were told "see for yourself" after the presentation.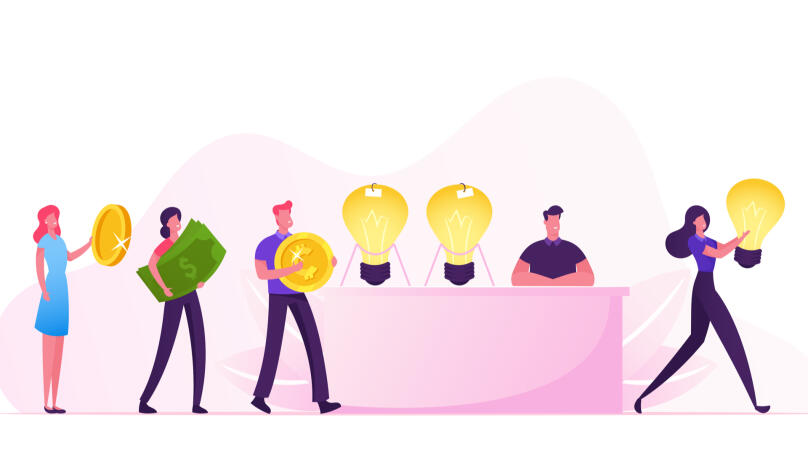 If five out of six people in the room look at the same place at the same time, you will also want to know what is there. It is the same with sales. Why do a lot of people buy this particular brand of green peas, this dress style, and this specific shade of lipstick? This means that you also need to try it - so many others buyers can't be wrong.
"Try it on", "Try it", "Believe it" - all of this can be called pure manipulation based on a potential buyer having confidence in you as a seller who knows the assortment and characteristics of the product and can suggest the best option for him. When you combine this method with other methods ("Try it - many of our customers are very satisfied" or "Try it on first and then decide for yourself which is better to choose") the probability of a purchase being made increases exponentially.
How often, when making an expensive purchase, have you come across a "face change" - an offer from a manager or a higher-level specialist? This scenario is actively used by salespeople who are selling premium goods. If you were able to refuse an "ordinary" employee, then it will be much more difficult for an unprepared person to say a firm "No" to the manager (who is being distracted from important matters).
You can literally be programmed to run a specific scenario. Doubt it? Don't be so sure. Let's say you're looking for a vacuum cleaner. You have looked through a thousand and one versions of vacuum cleaners in online stores, read reviews on forums, and found 3 models that you want to see in the retail store. A specialist will ask you a few questions about the models that you like, and then tell you what this particular store has in stock. If you like everything you will buy the vacuum cleaner of your dreams. At the very beginning of the dialogue the specialist first asks you for the characteristics of the models that you are looking for. Then he will explain what the store has to offer. And if the offer is accepted, he will close the deal. You see? You are already programmed to take actions that will help the store sell you an old vacuum cleaner that other customers do not need .
Get a trial period of your subscription at an online cinema and it will be easier for you to unsubscribe after it expires. Get a trial period for an offline product, for example, a new car, and it will be extremely difficult not to purchase it after a week of test driving it. Free webinars and trial sessions, which are (as you probably know) a lead magnet, also fall into this category.
How can you implement NLP in sales?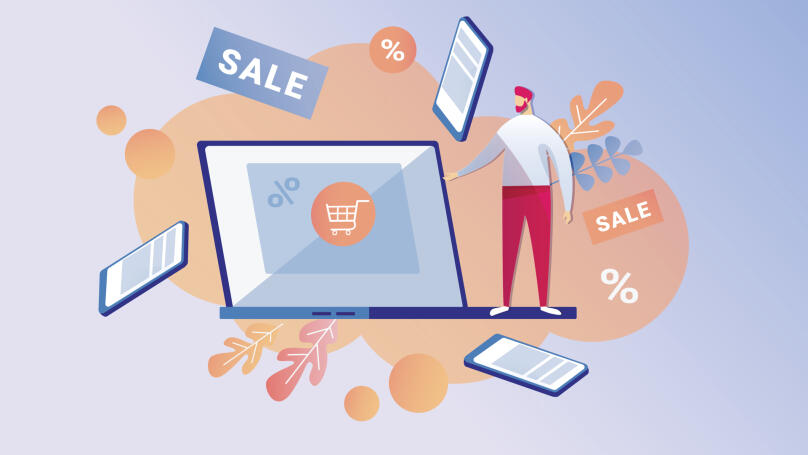 Use the following tips to integrate NLP technology into your sales and boost your sales significantly.
Classic customization for the customer
You need to adjust to the customer's posture. Repeat his facial expressions and intonation. Synchronization of movements makes us sympathize with other people - they can't be dangerous because they behave like us.
The next step, which can be attributed to the adjustment method, is to use speech templates that say your habits are identical to those of the buyer. For example, you offer coffee to a potential corporate client. He accepts and asks for a cappuccino. You act surprised: "Wow, I love this kind of coffee! I'll bring it right now, please wait a moment.". The first contact has been made!
Adjusting a representative scheme
You need to find out which sense of perception is the most developed in a buyer. A potential client can be visual, auditory, kinesthetic, or digital. Having understood what "category" he belongs to, you can now sell him a product, focusing exclusively on the characteristics that are important to him. For example, you can tell the visual person how much the color of the shirt emphasizes his eyes and ask to look at the shade of the fabric. It is important for the auditory person that the fabric does not rustle, the zippers open silently, and the accessories do not make sounds when touched. The kinesthetic person will evaluate the texture of the fabric and its composition. The digital person will weigh its advantages, as well as the "material" aspects accompanying the purchase of a shirt (receiving bonuses, guarantees, loyalty cards, etc.).
For more information on the types of adjustments, how to use NLP techniques in sales (warm and cold, offline and online. In short, in any situation), and the best industry practices, please take a look at our course "NLP in Sales: Reaching Higher with Powerful Psychological Techniques." You will be able to implement neurolinguistic programming in your business immediately after completing the course, which will take about two hours of your free time. Sign up right now to increase the profit of your business in only a month!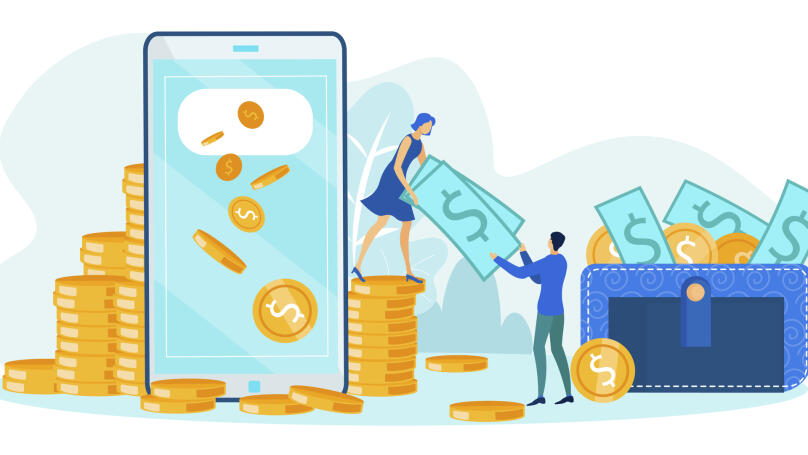 This is a change of the frame, or constraints, that do not suit the client. The frame can be the cost of a product or, for example, one of its characteristics. The standard "It's too expensive." objection is a price frame. How do I change the frame? Remember how to handle objections and shift the message by saying, "Yes, this vacuum cleaner does cost twice as much as the other model, but it is different from others because it can vacuum, mop the floor, and freshen the air in the room - all at the same time."
This (mostly) uses the methods that we have already listed in the examples. Verbal programming is the most commonly used form of NLP in sales. Remember the careless salespeople who endlessly say "Okay?" at the end of each phrase? And the cost of a product is 99 cents, but never one dollar? And the stories of merchandisers who read books on marketing and arrange bags according to the Feng Shui of the boutique's music playlist? You might be surprised, but these methods, which are as old as the world, still work perfectly to this day.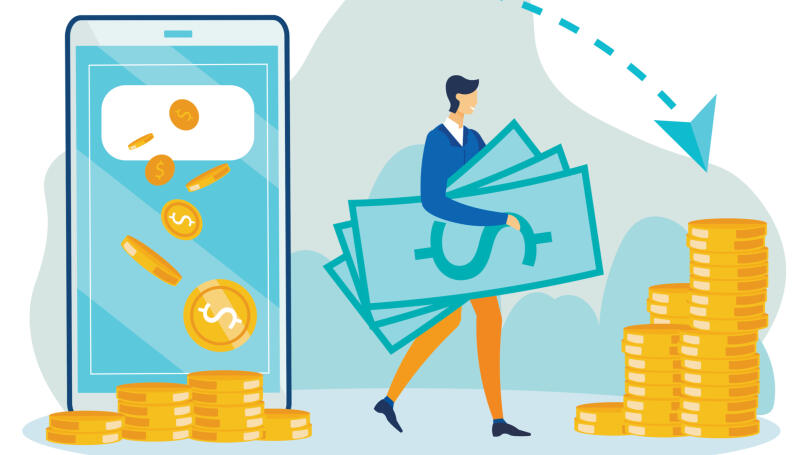 Use it not only in advertisements or product descriptions on your website, but also in offline sales. Compare the power of the vacuum cleaner with the latest technical fashion (whether it's ten smartphones or twenty cars), explain what the buyer will have time to do in those two seconds while the vacuum cleaner is driving around his apartment, call the vacuum cleaner a universal assistant and personal cleaner, create the feeling "I can allow yourself this - friends will be jealous, my mother will consider me a hero ". This will definitely increase the number of sales.
Do you want to see constant, rather than one-time, growth in sales and average check? Implement neurolinguistic programming techniques in all sales-related processes, use them in advertising campaigns, when creating texts for filling the site and describing goods presented in your store. Armed with the Lectera techniques and courses described above , you are bound to succeed.