"Threads" is a new social network from Meta. Meta owns such legendary platforms as Instagram, Facebook, and WhatsApp.
Threads only launched in early July 2023, but in just a couple of hours of operation, the service has already gained around thirty million followers! So, what's happening on Threads right now? What are the features of the social network that you should know about before registering? We analyze Threads in detail in this article.
What is "Threads?"
Not without reason, Threads is called an analog of Twitter: here, you can also publish text posts, but unlike Twitter, their size can reach 500 characters. Previously, Threads was an application where you could communicate with users from Instagram's "Close Friends" list. However, the project was not a success and got abandoned quickly. The new version of Threads is a social network for exchanging public and private messages, but it is still closely linked to Instagram: to register here, you will first have to register there.
Important! In Russia, Threads works only via VPN. The platform hasn't been blocked yet, but it belongs to Meta, a company sanctioned by the Russian authorities as an "extremist organisation."
How do you download Threads and register in the application?
It's simple. Here are the instructions for downloading and registering:
Find Threads in the app shop (the service is available for iPhone and Android users).

Download Threads.

Open the app, and tap on your active Instagram profile, which will appear at the bottom of the login page. If you have multiple accounts, you can select the one you're logging into Threads through on the login screen.


Transfer your profile description from Instagram or re-fill your profile. You can do this through the "Write a Bio" and "Import from Instagram" buttons.

Enter a link to your other social media (if you want). You can do this through the "Link" button.


Select the format of the account - open or closed.


Select which Instagram users you already subscribe to who have signed up for Threads you want to follow within the app.


Complete your registration and write your first post!
FAQs: The Most popular questions and answers about Threads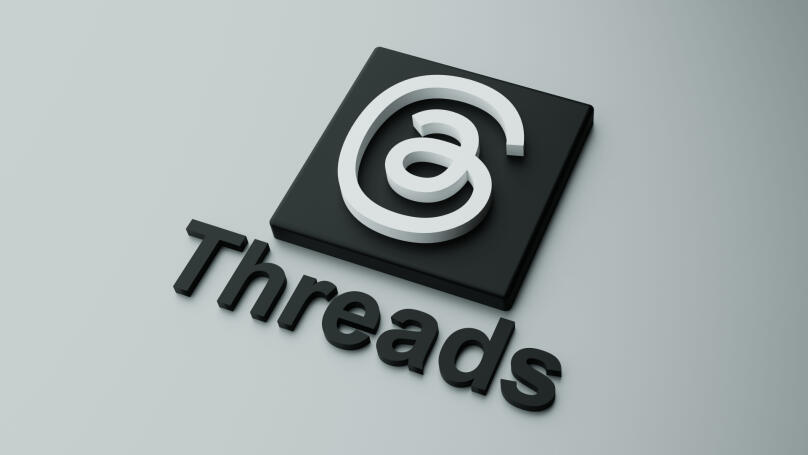 This is what the new app looks like! We answer popular questions about Threads and explain what and how the service works.
How is Threads different from Twitter?
Regarding functionality, it's still a copy of Twitter, no matter how you look at it. But registration is simplified, and you can share your posts in Instagram stories via the repost button. The background of such a post, by the way, will display the Threads inscription. Moreover, you can also publish videos up to five minutes long in Threads, but you can't on Twitter.
How do you create a personalized feed on Threads?
In Threads, as elsewhere, there is a section with recommended tracks for the user (this is the name of posts and discussions linked to them). They are automatically generated based on the same algorithms used in Instagram. You can't set up a chronological feed to see tracks exclusively from the people you subscribe to. It is not possible to altogether disable recommended tracks.
By the way! Tracks with other users' replies (i.e., discussions) are called "Threads."
How large a post can I make in Threads?
Threads are limited to 500 characters. You can add attached images, post links and mention users. You can comment on threads, delete your posts, hide the number of likes on threads, restrict access to groups of users, and so on. The functions are the same as those of Instagram.
How do I publish my Instagram storytelling track?
To share a track in Instagram Stories, tap the airplane icon below any user's post in the Threads app and select the "Add to Story" or "Publish to News Feed" option. If you post a thread to the stories, users signed into the Threads app can navigate to it to view that post directly from Instagram.
Can I make my Threads account private?
You can make your Threads account private. This option is available in the Threads profile editor. The rest of the items in the profile editor are the same as the ones on Instagram.
Are there any age restrictions when using Threads?
For users under 16 (and under 18 in some countries where Threads is present), the Threads profile will be closed. There is no way to change this. There is no way around this; you can only open a profile once the user reaches 16 or 18. However, there is no way to verify a person's age, and it will be uploaded from Instagram.
Do I need to confirm my Threads account?
Confirmed Instagram accounts get automatically confirmed in Threads. It is impossible to confirm a Threads account without confirming an Instagram account.
Can I change my username in Threads?
If you change your Instagram username, Instagram and Threads are inextricably linked. Nicknames both there and here must match.
How do I delete my Threads account?
You can only delete threads by deleting your Instagram account, but you can temporarily deactivate your profile. To do this, you must go to "Account" in the settings and select the deactivate profile feature. Threads, comments, likes, and the profile will disappear from the app but aren't entirely deleted.
Are there private messages in Threads?
No, you can't send private messages in Threads. The service's creators do not say whether it will be possible to message other users in the future.
Can I open Threads from my computer or laptop?
No, Threads has a smartphone app only. If you want to use it on a computer, you can try the smartphone simulation feature on a PC. However, one caveat - untested software can be virus-ridden and dangerous.
What do numbers instead of nicknames mean in Threads?
The numbers instead of nicknames, which are displayed in the Instagram profile description when a user registers in Threads, mean their number in the list of users who have joined the app. It doesn't affect anything. It's not a queue to join but a simple number. You can't change it or change it to a nickname yet.
Are there any ads on Threads?
No, Threads does not yet have any ads. But Meta does not exclude that it will appear in the service sooner or later.
Does Threads collect personal data?
Yes, Threads' privacy policy states that even after deactivating your account, the app will access your data, likes, search history, and more.
Is it possible to see other users' likes in Threads?
There is no such feature currently. You can only see your likes and other users' interactions with your account (e.g., comments on your threads). However, in the future, third-party applications may allow users to view the activity of other people registered on the service. For Instagram, for example, there are quite a few of these.
Are there any stories in Threads?
No, for now, Threads doesn't offer the functionality of stories. You can only publish posts that you've posted on Threads to your Instagram.
Is Threads connected to Facebook?
Directly, no. For instance, suppose your Instagram account is linked to Facebook (for example, you connected to Instagram using your Facebook account). In that case, there will be a link, but it won't show up anywhere because Threads doesn't integrate with Facebook directly.
Is Threads connected to WhatsApp?
No, the Threads app is not connected to WhatsApp in any way.
Is it possible to see a closed account on Threads?
You can if you get sent screenshots of posts from that account. Otherwise, you can only see what is published in an account close to you. That's because Threads doesn't have a laptop version. You can't view previous versions of a page in the web client. So, even if an account was previously open and closed, you still can't view the content.
How can you become popular in Threads?
There are several ways.
Firstly, mutual PR and mutual subscriptions and likes work in the new social network. To take advantage of this opportunity, you can find threads with threads where mutual PR gets offered.
Secondly, you can try to drive traffic from your other socials. It is suitable if you already have a particular volume of followers on the same Instagram.
Thirdly, people will actively subscribe if you get likes. And for this, you must write many enjoyable posts, write eloquently, give subscribers helpful information, and add hashtags. You can also make short exclusive videos: they love it here. Since Threads has no adverts, you must promote yourself through excellent tracks.
Have you already signed up for the new app? Tell us about your impressions in the comments!