Clubhouse was extremely popular a year ago, but now only people who are true believers know about it. When the application had just gone viral on the Internet, every second person was talking about it.
Everyone wanted to get into the same "room" with Elon Musk, Mark Zuckerberg, and other famous personalities. Everyone wanted to eavesdrop on what the powers that be are talking about; to virtually raise your hand and maybe even ask the speaker a question. Or even speak for yourself and become a moderator of your own room. It would seem that this was a great solution for networking - come in, get acquainted, and communicate without ever having to leave your home! However, something went wrong at Clubhouse, and we know what it is.
A brief success story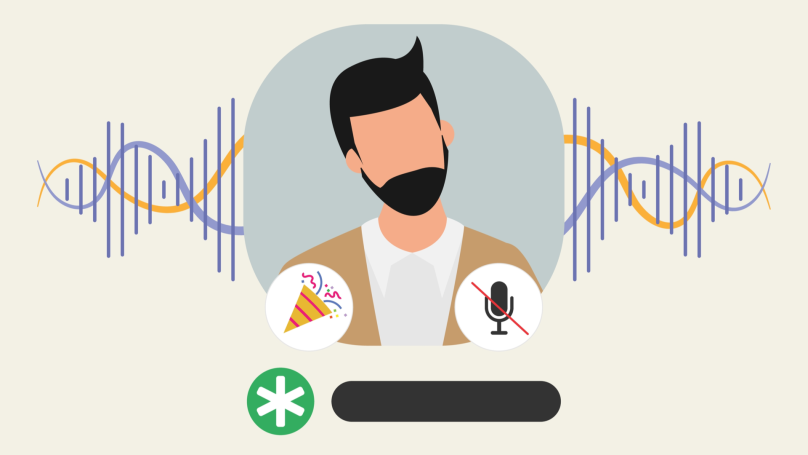 The beta version of the Clubhouse app appeared in March of 2020. Even then, the creators of the service, developers Rohan Seth and Paul Davison, introduced Clubhouse as a meeting place for professionals from different industries. By February of 2021, the app's audience reached its peak, and from February 1st to February 16th, it was downloaded 8.1 million times. Even some famous brands came to Clubhouse, having learned that a core of smart, educated, and stable audience now "hangs out" there in the evenings. However, by March 13th, the number of downloads worldwide dropped sharply to 12 million. They got a second wind in June, due to the fact that the developers had introduced the Android version a month earlier. So in June, the number of downloads from Google Play approached 8 million. However, by that time, well-known companies had already left the app, where they had been using the service to moderate large "rooms" with invited speakers. Instead, the number of "local rooms" increased from 300,000 broadcasts in early summer of 2021 to 700,000 in early autumn.
What exactly was the problem at Clubhouse?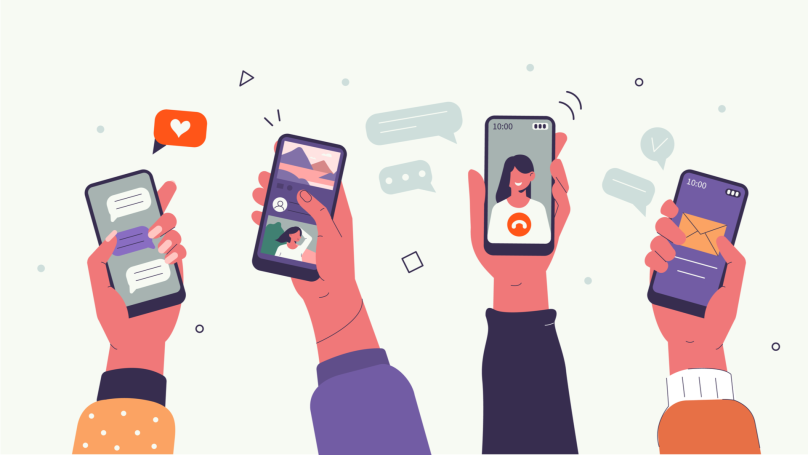 To be honest, there were many.
Invitations to join the various "rooms" poured in without interruption. And if you refused the invitation, then your friend or new acquaintance could be seriously offended. The moderators of the discussion, or its direct participants, had an even harder time: well-known speakers were constantly asked to speak and share their opinion, even if they did not come to the conference for this. Because of this, the speaker did not have time for his own "rooms" and other important matters, because he was forced to delve into new issues over and over again. And the time spent on discussions practically did not pay off: as practice has shown, users rarely start following speakers outside Clubhouse, and it was difficult to "send" traffic to other social media networks.
Clubhouse's strategy to attract users by playing to their desire to become part of the "elite" worked in the beginning. Yes, at first everyone dreamed of getting a cherished invitation to Clubhouse because each user had only three invitations. This gave rise to a kind of hunting and that very feeling of "elitism" when joining the application. However, talented developers tried to transfer the service to Android (initially, Clubhouse worked only on iOS, thereby adding a sense of exclusivity to Iphone owners). After the application became available on all devices, its creators also abandoned the invitation system inn favor of a waiting list. As a result, Clubhouse's relevance dropped to zero.
The human factor also played a role. Clubhouse, being a platform where all control is concentrated in the hands of the users themselves, faced a basic problem of a lack of etiquette. Many users used swear words and could even move speakers to the listener category by turning off their microphone, so that they couldn't respond to biting remarks addressed to them. And this is just the tip of the iceberg! Western critics have repeatedly expressed the opinion that the application does not encourage diversity, but only reflects an imbalance.
Moderation became another issue for Clubhouse. Each "room" should have a moderator, presumably the creator of that broadcast, who monitors and guides the discussion. Despite this, the discussion could come to a standstill at any moment, no matter how hard the moderators tried to stop especially furious and stubborn speakers. By the way, the full transfer of moderator rights to the owner of the "room" was also not the best decision by the creators of Clubhouse. The lack of control from the application itself led to the emergence of hundreds of thousands of "rooms" in which semi-legal or completely illegal topics were discussed.
Speaking of control from the application itself, conversations were impossible to record - at least, so the creators of the application claimed. However, in practice, the possibility to record the speakers was available. The service simply sent a notification out if it noticed that a Clubhouse user turned on screen recording on their smartphone while in a "room". But such participants were not banned or limited in any way in the future. Third-party recording tools, be it a second phone, laptop, or any other device, are all out of their control - after all, no one will ever know that you are recording a lecture at Clubhouse on a voice recorder.
And, finally, the main problem of Clubhouse from a commercial point of view is the lack of a clear positioning of the product on the market. No matter how many representatives of the service say that audio products rule the market today, in reality everything is far from being so simple. The function of audio broadcasts has long been adapted by such large platforms as Twitter, Telegram, and Facebook. Today it is no longer enough to have the prefix "audio" to remain popular. Clubhouse did not take into account the evolution of their competitors. So there is nothing surprising in the fact that a service without a clear understanding of its audience, without continuous testing of the attractiveness of the product, and without diversifying its offers simply disappeared from the radars of their target consumers a month after a wave of unprecedented demand.
Who adapted the idea of Clubhouse and how?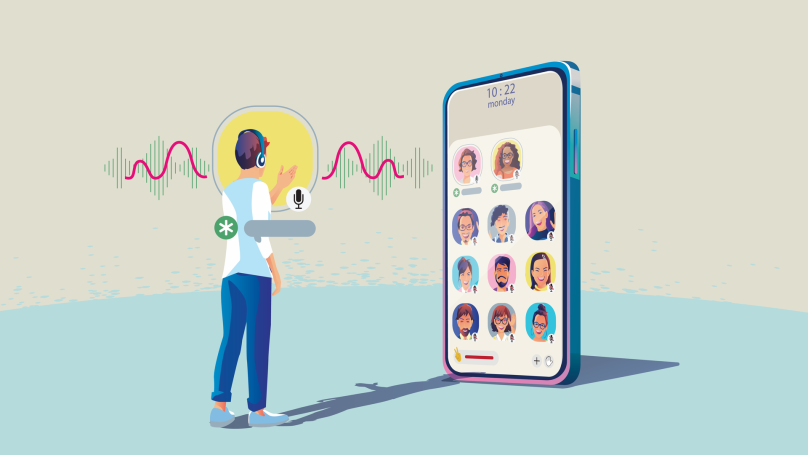 Twitter launched voice chats in May of 2021. The function is called Spaces. These "Rooms" were able to be created by users with an audience exceeding 600 subscribers. Joining a voice chat was possible only if the creator invited you (this was also implemented at Clubhouse when it was at its peak popularity). Invited users could respond to the conversation with emoji, which were displayed next to their nicknames, and all conversations could be recorded and reposted on other social media networks. A little later, after the main launch, Twitter added a payment function in order to participate in some rooms, along with a small commission. The remaining features are still the same as Clubhouse.
Telegram has in many ways overtaken its competitors: voice chats appeared even earlier, at the end of December 2020. The ability to enable chat is still available only in communities, but an unlimited number of users can participate in the call. The chat can also be recorded and turned into a podcast format.
Facebook's Live Audio Rooms feature is still in beta, but at the moment it's painfully similar to Clubhouse. Only owners of Apple smartphones can create "rooms", but you can join them from any device. A speech can accommodate up to 50 speakers, and the number of listeners is not limited at all. In addition to the standard buttons ("Raise your hand", "Exit", and so on), you can also enable subtitles for the speaker's speech. You can also monetize your "room" - through the "Star" function or the donation system. The latter, by the way, is not subject to commission. And Facebook itself offers payment for broadcasting. It can reach up to $50,000! However, only some bloggers and musicians receive such a generous offer.
The social network for professionals, LinkedIn, began developing its audio solution a year after the launch of Clubhouse. It is unlikely that you will be able to listen to the latest gossip about trendy Moscow restaurants or have heart-to-heart conversations about other people's mental problems: voice chats on LinkedIn are supposed to be purely professional.
The social network Discord, originally based on voice communication, recently launched more organized audio rooms. They were called Stage Channels. It is even easier to navigate through the channels: it is immediately clear who is the host, who is the speaker, and who is waiting for their turn to speak. However, these channels are only available for large servers. But you don't have to worry about the technology: Discord offers this feature on any device.
Even Reddit has launched its own version of Clubhouse - the progenitor of at least half of all memes circulating on the Internet right now. The program, called Reddit Talk, became available to some users in mid-April of 2021. It differs minimally from Clubhouse and its adaptations. However, Reddit added moderators to the rooms. These moderators then became their employees. This allowed their product to be set apart from all other clubhouse clones.
Spotify has chosen to take a strategic approach to the increased competition for users' voices. In June of 2021 developers introduced the Spotify Greenroom app. It is based on the features of Locker Room, a Clubhouse competitor. Previously, Spotify was rumored to have bought the startup for $50-80 million. You can listen to voice conferences while chatting in text, record "rooms" (although this is only available to moderators), and "applaud" speakers with emoticons. Also, Spotify employees can access any chat, since each of them is stored on the company's servers. This replaces constant real-time moderation.
At the moment, Clubhouse itself is testing an option that allows users who do not have an account with the application to follow live broadcasts. However, they will not be able to participate in the discussion. The feature is already available for U.S. accounts. Users from Russia have to be content with less: the application interface has not changed much over the past year. Also, the topics that are discussed are limited in an increasingly smaller number of "surviving rooms". During the day we spent using Clubhouse, our editorial staff subscribed to hundreds of people, but this did not improve the situation. The clubs that used to have constant voice chats are almost completely dead. Obviously, this service no longer attracts a mass Russian audience. But third world countries continue to actively use it! For example, "rooms" with poetry reading are popular in Pakistan, public talks on business topics are popular in Bangladesh, and broadcasts with investors as speakers are popular in Nepal. In Sri Lanka, psychology is discussed. And in India, topics that are usually hushed up in society, such as being overweight or the rude behavior of migrants, are being discussed. Most likely, individual communities of enthusiasts will remain at Clubhouse for some time. Which application users adopt will depend on how fast social media networks around the world implement voice chat technology.