Automated sales funnel
What is an automated sales funnel?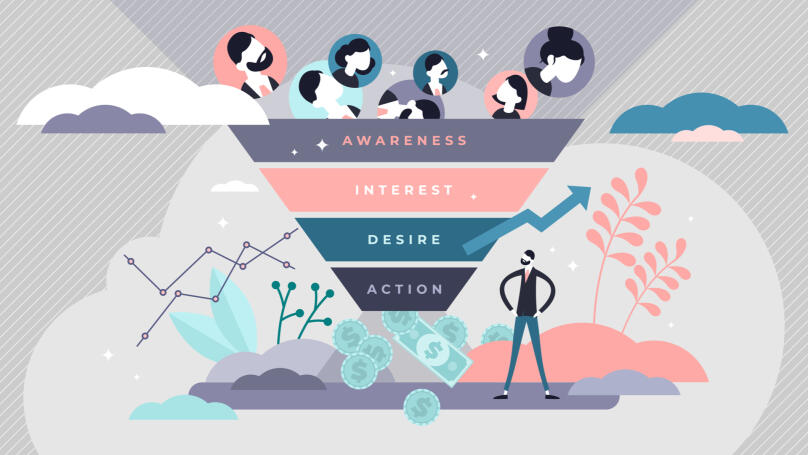 An automotated sales funnel (or autofunnel) is a set of marketing tools that help customers make a purchase decision and help you to sell. At every stage, the automated funnel relies on the user's path to travel on from the point of meeting you to making a deal. Those customers who are not really interested in your product are gradually eliminated along the way. Thus, outwardly, the funnel is a cone with a wide upper neck and a narrow lower one. The words "automated" means that the entire process of working with a client — up to the sale itself — can be automatic and not require human intervention.
Using the autofunnel, you can solve several tasks at once:
Flexibly manage sales and target audience.
Make random site users potential customers and then real ones.
Reduce the number of indifferent customers.
Stimulate the conversion growth.
Extend the buyer's life cycle.
Optimize your budget, marketing and sales process.
Minimize the cost of advertising campaigns.
Increase business profitability through sales (as a result).
The automated sales funnel includes a lead magnet, a tripwire, and the main offer.
What is a lead magnet?
A lead magnet is a free version of a product that introduces a potential customer to your product before a fully valid sale. Example: To make sure the buyer gets to the sales stage, a free course in advertising could be a lead magnet for the educational platform's auto funnel. Just remember that the lead magnet must be unique and correlate with the main offer! Its goal is to bring you leads, that is, potential customers.
What is a tripwire?
A tripwire is a one-off offer at a low cost (which can replace advertising). For example, one lesson of an English course at a discounted price instead of a full course. It will convince the client that the teacher is a professional in their field, and the client will want to buy the entire course.
What is the main offer?
Selling the main offer is selling your main product, the reason you have decided to create an automated funnel in the first place. It must be valuable and of greater interest to the customer than lead magnets or a tripwire.
Types of autofunnels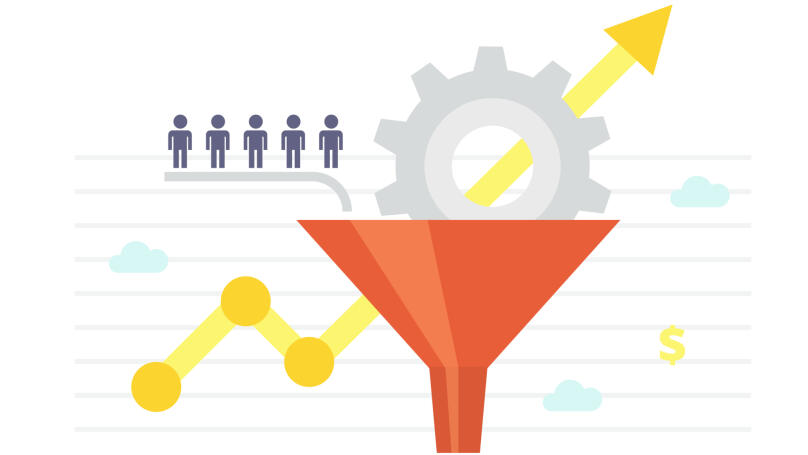 There are different types of automated sales funnels and they are classified according to the following criteria:
Function-wise. The auto funnel is created for a specific purpose, for example, to increase the number of subscribers or for sales exclusively.
Platform-wise. The autofunnel can work on social media, in instant messengers and email newsletters. It is not necessary to create a whole lot of automated funnels: one can be adapted to several platforms at once.
Structure-wise. It can be linear (that is, not taking into account user behaviour) and variable (based on their reaction). For example, an auto sales funnel can send emails based on customer preferences.
What kind of business automated sales funnels suit best?
The autofunnel is not suitable for all types of businesses. For example, a startup that is still at the product development stage doesn't need to launch it, given the lack of a complete product and the final stage of the funnel will also be missing. But the funnel is perfect for any online store, service sector, and the sale of information products (webinars, software).
How to create an autofunnel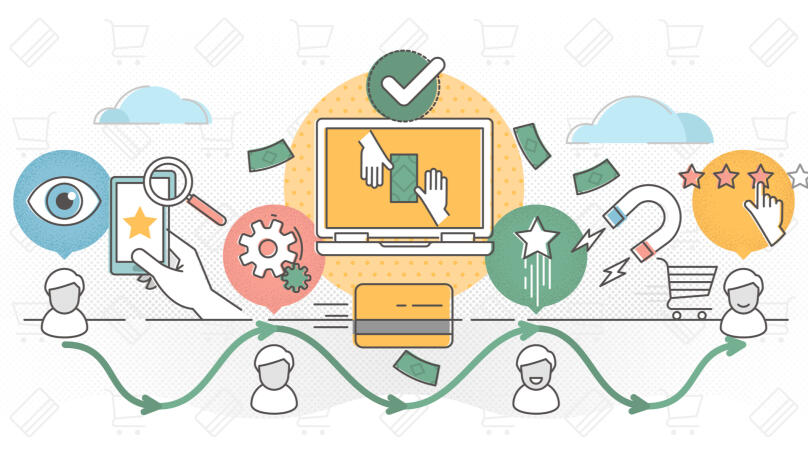 You cannot create automated sales funnels without the following components:
Website. It is the key tool which the sale depends on, guaranteeing stability to the autofunnels. In order for a website visitor to reach the final stage, the site should in no case contain empty pages, confusing and complex navigation, unnecessary buttons, and broken links. You should fill your website only with useful content in accordance with the principles of SEO.
Traffic. These are your potential customers, without whom the whole sale process cannot be realised, just like the automated sales funnel itself. At this stage, you can attract traffic through targeted advertising, SMM, influencer marketing, and any other methods.
Support tools. These are special platforms that will launch the autofunnel and make it work, increasing the number of your sales. For the fully functional and efficient operation of the funnel, there should be at least five of these services. At the heart of each auto funnel is a user data storage system (for example, amoCRM) and an analytics service (for example, Rick). You also need to install support programmes, namely:
MailChimp or UniSender for email marketing;
JivoSite and Chatra to create pop-ups;
SendPulse and Push4site to configure push notifications;
XMind for describing processes.
How to set up an autofunnel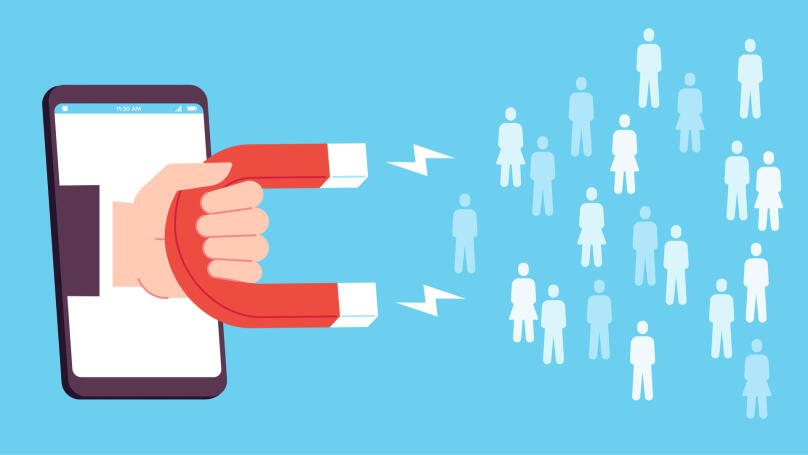 The setup is carried out in several stages:
Working out customer behaviour scripts. How would your potential buyers act? In order to be effective, the automated funnel must consider answers to the following questions: Why should customers want to buy your product? What's so special about your product? How do you stimulate customer action? Why should they stay on the site? The number of sales depends on how carefully you work through all the scripts. For example, if the funnel sees that the customer has clicked "Close window", then the site will send them a pop-up window with the text "Already leaving? What about the items in your basket?" Chatbots will also help.
Coming up with a lead magnet and tripwire. The success of the entire enterprise depends on how well you choose them.
Filling the funnel with content. An empty funnel will scare customers away, as it will immediately become clear that your ultimate goal is to lead them to a purchase, and quickly. You need to write powerful texts with practical use. They can also become a lead magnet.
Testing the autofunnel. A/B testing, which is a randomized experiment with two variants, A and B, will help you detect possible mistakes and errors. Run multiple funnel options at the same time. If necessary, in order to increase the number of sales, change the settings — change your lead magnet or tripwire, rewrite your email newsletter, or try out other approaches to sales.