The ESG business development strategy is a new trend increasingly being discussed in the West and is finally spreading to other regions. The potential of ESG maximizes a company's profitability and improves the rest of the world. After all, the acronym ESG stands for "environment, social, and governance."
For the first time, this concept was discussed in 2004, when Kofi Annan, the former UN Secretary-General, addressed global companies requesting that they reconsider their development strategies to care for the world around them and future generations. The appeal was called "Who Cares Wins." Still, only twenty years later, its principles came into existence and are considered an important part of global business culture. Therefore, ignoring them is considered inappropriate, and knowing nothing about this trend is unacceptable!
How the ESG development strategy works in practice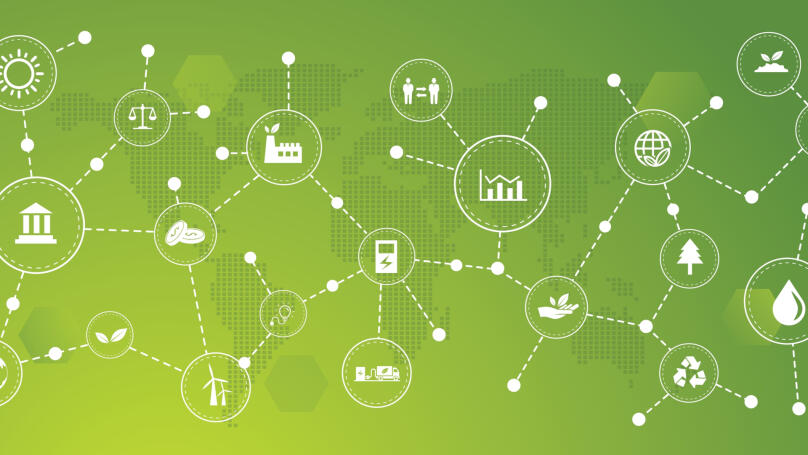 To start with, it is worth looking at what the strategy consists of and how it can be applied in real life:
Environment (sustainable development). This is basically any company activity designed to improve the world's environmental situation and solve relevant problems. For example, zero waste production, separate waste collection, eliminating toxic materials in products such as plastic or polyethylene, etc. The Environment principle is the easiest to employ within retail. For example, the well-known American footwear and clothing brand "Timberland" now makes the soles of its boots from recycled Omni United tires.

Social (society). This principle means any activity based on communication, whether with employees, customers, partners, or competitors. The most common practices of this principle are, for example, health insurance for employees, free lunches, fixed hours, bonuses, etc. In short, anything that improves the employees' quality of life working at the company and who use their services.
As an example, the outdoor clothing brand "Patagonia" manufactures its clothing in factories not owned by the brand itself, so it cannot influence the working conditions of most workers. However, the brand has launched a "Fair Trade" program, whereby a portion of the profits from clothing sold is donated to factories to provide workers with a bonus system.
Governance (management.) This principle appeals to companies and investors since it operates the most transparent reporting, corporate culture, corruption prevention, etc. For example, a company's elimination of multi-vote shares can provide the company with a new influx of funding since these shares are considered a "toxic practice" under ESG because of the depreciation of minority votes.
On this basis, companies often employ an ESG strategy in their development for a particular purpose. As a general rule, this is done to:
Make the company more attractive to investors. As we mentioned, the Governance clause is particularly helpful in this regard. Therefore, banks are more willing to give loans to companies with an ESG ideology, as they are confident they will have long-term development plans. Also, according to statistics, fulfilling social obligations towards employees and being concerned for the environment contribute to a business's stability and the gradual growth of its financial performance.

Improve the company's reputation in the market. After all, taking care of the environment today is beneficial and trendy. One might even say profitable. This terrific advertising campaign demonstrates the business's moral values, promoting customer loyalty and brand awareness.

Enhance the company's image as an employer. The same applies to the social aspect: the better the working conditions, the more people want to work for the company and the more popular it is. Think of Google, for example!

Diversify marketing tools and strengthen relationships with the audience. This goal goes hand in hand with the previous two because following the ESG strategy today is the right behavior and the basis of modern marketing. Therefore, ESG opens up new tools and opportunities for promotion, for example, access to environmental or lifestyle events, advertising on relevant sites, etc.
However, why has this trend become popular only now? According to experts, it is all down to millennials and generation Z, who are now adults and professionals developing the market. So, their values are hugely different from the values of previous generations. They are focused more on humanitarianism and global welfare than on instant profit and personal gain.
What are the risks to businesses for non-compliance with ESG principles?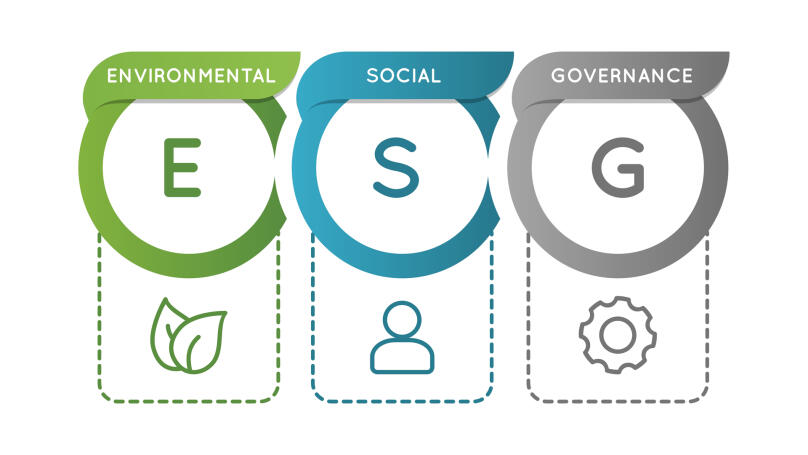 The advantages of this strategy are obvious, but they may not be enough for some. First, ESG is not enshrined in law in any of the world's countries and therefore does not represent a business obligation. However, ditching ESG in 2023 could lead to problems with the following:
Reputational risk. In the event of worsening working conditions, frequent overwork, and lack of bonuses and social guarantees, the company's prestige in the job market may deteriorate swiftly. The same applies to cases where a company neglects environmental principles and, for example, pollutes the environment. Sometimes it is even fraught with public scandals.

The info field is narrowed. Trend-following companies always follow this agenda, so their promotion campaigns are effective. If you ignore this agenda, you will be left behind by more "trendy" competitors.

Lack of funds. Every day a thousand new startups are opened worldwide, although there are not enough investors for everyone. So, to select the best of the best, they pay close attention to a company's ROI and technology prospects, as well as its internal policy, development strategy, and, of course, its image.

Public and market pressure. According to some reports, in 2022, 64% of suppliers previously refused to cooperate with companies that do not comply with ESG.
How to incorporate ESG principles in your business
Of course, no one is forcing you to implement all the aspects and practices of ESG, as this will take a substantial part of the budget. However, it is possible to implement ESG painlessly for your company resources as follows:
Identify key areas. For example, you could focus only on the environment and make recycling consumables a company policy. For example, "Nespresso" proposed that their customers return used coffee capsules for recycling in exchange for different bonuses. Therefore, "Nespresso" illustrates a concern for the environment and saves money on aluminum.

Analyze the intangible resources available to the company and its non-financial performance to discover how to apply environmental practices in a similar budgetary way. For example, you can create free courses on conscious consumption if you have your own corporate training department.

Identify the company's most pressing ESG risks and address these first. For example, partners may pressure you to comply with Governance. So, you can start by increasing the transparency of your documentation, improving the supply chain, etc.

Educate your employees on the principles of ESG. Ultimately, this is not just a strategy but virtually an ideology, the application of which starts with people. Tell employees what ESG is and why it is needed, promote relevant values in the corporate culture, and gather feedback. Your employees may tell you how to improve the social aspect.
Today, many research centers, major media publications, and companies compile ESG ratings, representing a kind of marker of a company's reliability and prospects. So, let us assume you can get into the ESG rating of "Bloomberg," "MSCI," or "Just Capital." In that case, new financing opportunities, cooperation, and development will open up for you. Therefore, take your chance to improve your company and the rest of the world!