Before you start your video blog, you need to understand which direction to move in and what actions you need to take. You achieve this by creating your content strategy. Your content strategy is a kind of road map that you can follow without losing sight of your final goal.
There are no strict rules in the development of a content strategy, but it should take into account what field you work in, who your target audience is, and the amount of time you're willing to devote to content. So, let's look at the main steps.
Analyse your audience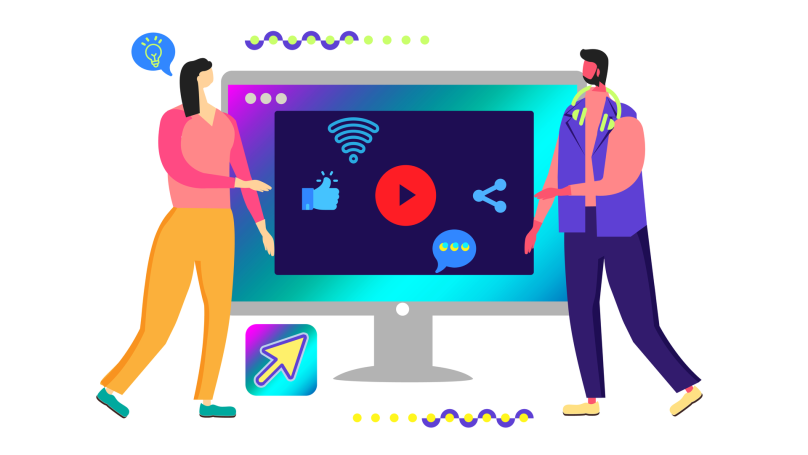 The most common mistake is to create content honed to your taste, in isolation from the interests of your intended customer. That is why you must research what your potential customers are interested in, what content your competitors are making for YouTube, and what you can realistically do yourself. The purpose of this analysis is to choose the format of your channel, see what you should talk about right now, show your company in its best light, as well as achieve a competitive advantage over your rivals.
If you already have social media pages, a blog, or customer reviews, analyse them too. See what consumers are missing, what topics they find most interesting, and whether they are satisfied with the frequency of publications. It is useful to find traffic sources and key queries that your future customers come from. Collect information from analytics services such as Google Analytics and Yandex Metrica where you can learn the gender, age, and the geographical location of your customers.
In addition to collecting statistics, you can contact your audience directly. Ask questions like, "What other information would you like to know about my brand?" You can interview your customers through various communication channels. For instance, you could pose a question on your social media, in an email newsletter, or even ask them live. If there is only scant information on your social media, and only a few reviews are posted on your website, and you do not have a database for email mailing, then you can ask your sales staff, "Why do customers choose our company?", "What do they expect from our products and what problems are they facing?" By knowing the needs and aspirations of your customers, you'll quickly figure out how best to communicate with them, what exactly they are interested in, and what problems can be solved by launching your own YouTube channel.
Analyse your competitors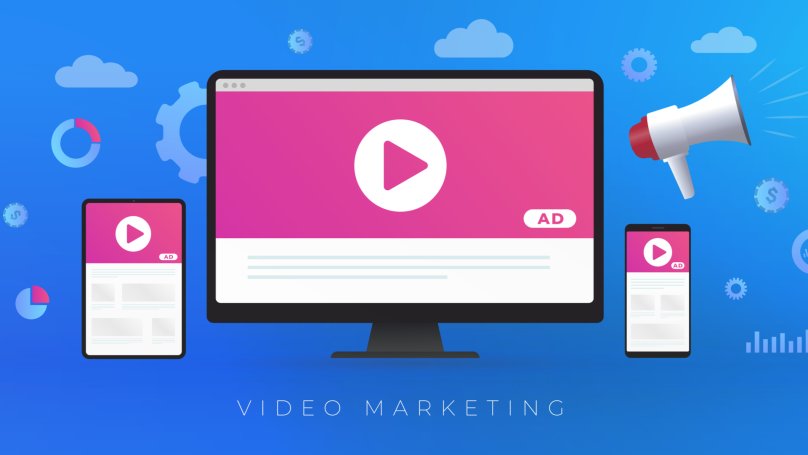 On YouTube, your competitors can be not only your direct competitors but also companies that appear in tandem with your own on browser search results. After all, you'll be facing stiff competition on YouTube to primarily grab the attention of viewers (and remember: all viewers are potential customers). Competitors are not so much enemies as a source of ideas, inspiration, and a safe testing ground. Analyse their content - the format, topics they cover, the frequency of video releases, and the timing of videos. Look at the growth of their subscriber base, the engagement and activity of their audience - comments, likes and dislikes. All this information will aid you in comprehending which formats are attractive to the viewer and what type of content works best.
Choose an idea and format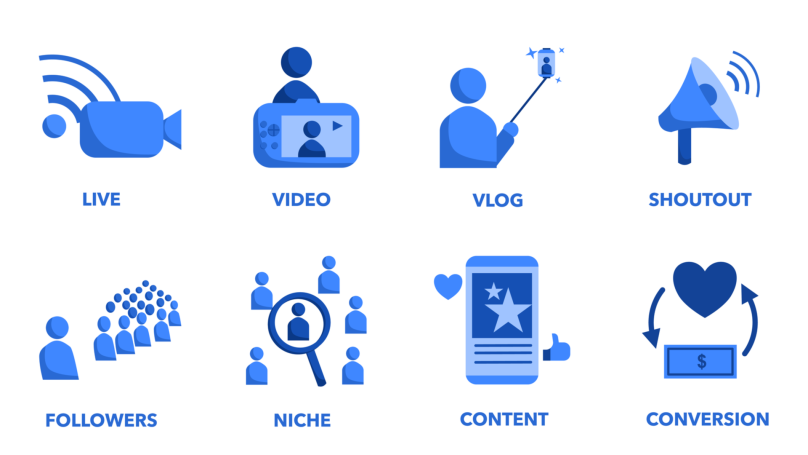 The idea behind your channel is what you'll be telling your audience about in every video. In other words, your content is the idea. For instance, it could be useful tips and daily life hacks. A review of your products and comparison with other brands. Interviews with interesting people who are associated with your industry. Or, even just a weekly vlog in which you will talk about the life of your company. Having worked out the idea, you'll then be able to release many videos on this topic and intertwine them with other closely related topics.
Choose an idea that you are knowledgeable about, close to your heart and you are confident working with. That is imperative so that your channel gives the impression of an authentic and authoritative source where questions are discussed in detail, and all the necessary topics are covered. Additionally, if you aren't well versed in the chosen topic, you can find someone who is and make them a presenter who will give the right information and will do justice and create a good impression for your company. Remember, without expertise, the content doesn't work, so your content must be accurate and well presented.
In addition to the idea, you need to choose the format for the channel. That's how you will display your content: entertaining, educational, or expert opinion. Bear in mind, however, that an entertainment channel may not be suitable for a classic business, but it should be partially present in the video. Dry delivery of information isn't taken in by the audience, they need your vlog to be dynamic, capture their attention and interest. Nevertheless, it would be best if you struck the right balance between being entertaining and informative.
How to create a content marketing strategy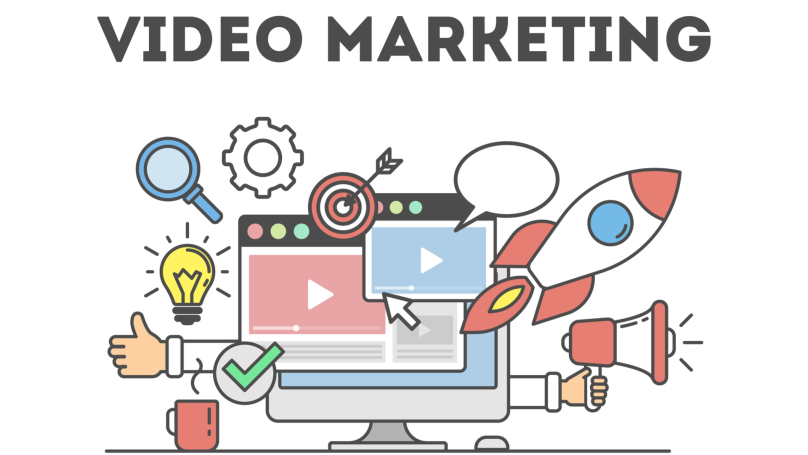 After you've decided on the idea for your channel, you can start forming the content strategy itself. Describe point by point how you will influence your viewers, what events in your company you want to cover, and based on this, you can draw up monthly content plans with a detailed description of each video.
The next step is to decide on the resources that you are ready to allocate to your video marketing. So, calculate your budget and decide the following:
whether you need to equip a studio or rent a room;
what kind of shooting equipment you need;
what human resources are required: a presenter, a camera operator, an editor, a copywriter etc. Alternatively, you could assign responsibilities to your employees, or even hire freelancers if necessary;
the use of music or video content of other authors. Keep in mind that YouTube has stringent copyright rules;
which of your employees will monitor and be responsible for the final result;
who will promote the video: your in house employees or agency;
if you plan to collaborate with other vloggers, bloggers, or companies.
Create content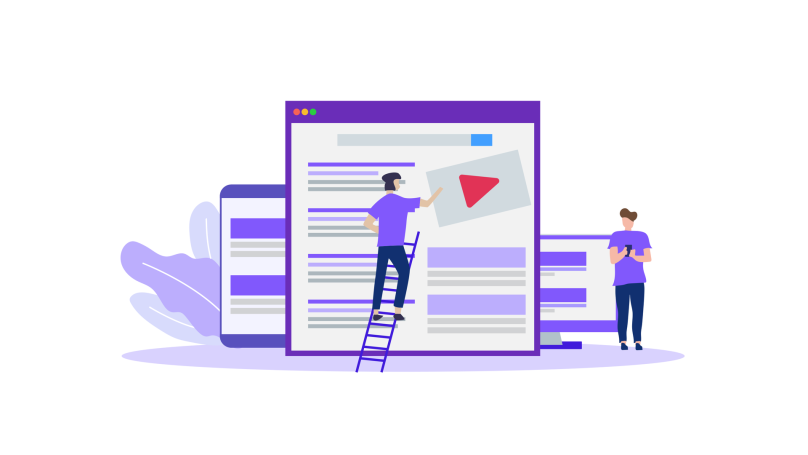 The most popular strategy is the rule of the "Three C's:" create, collaborate, cheer. The idea is to produce content consistently and continuously fuel the interest of viewers. If you see more dislikes and negative comments appearing under the video, ask viewers what should be improved. You can conduct a live broadcast, where you will talk with the audience. In addition to building trust in you, hosting broadcasts has a positive impact of ranking your videos higher in search results and adding them to the recommendations block.
Okay, so a year has passed since the launch of your Youtube channel. Unfortunately, however, you've seen the number of your subscribers and views stagnate. The solution is to hold a contest or invite an interesting interlocutor. Also, collaboration with other vloggers can result in a large increase in subscribers and heighten interest in other videos.
For example, you can see what the company SUPROTEC did with their Youtube channel - SUPROTEC racing - "all about motorsport." They found that subscribers and views weren't growing, so they changed the format of their channel by inviting a well-known blogger to become their new presenter. SUPROTEC also expanded their range of content by adding reviews of motorsport competitions to their videos.
The result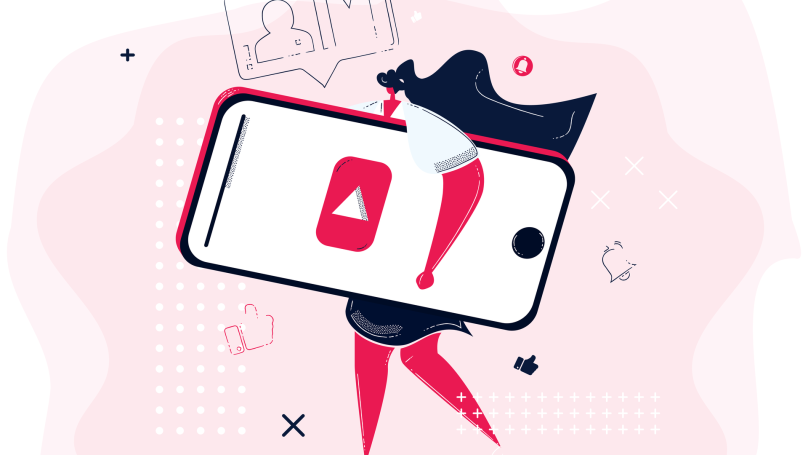 Content strategy is necessary for any entrepreneur who creates a blog on YouTube for the first time. Nevertheless, don't have your head in the clouds. Be realistic and realise that your new YouTube channel won't right off the bat help you to increase sales after a couple of videos instantly. And it won't make you go viral overnight where you instantly transform yourself into a world-famous vlogger. We are talking about a long-term project here, and you must have a clear plan that you need to follow. Then, with persistence and hard work, thanks to your YouTube strategy, just like in business, you will see the goals and paths that will lead you to them.