What could be better than a movie night at home with popcorn and soda after a hard week at work?
If you have already watched all of the most popular films, and the typical plots have become stale and boring, then take a look at our list of top movies! You will not only have a great weekend, but it will also benefit your career! We have made a list of the best films for sales managers, marketers, and investors that are worth checking out if you want to become a professional in your niche and earn more money.
Films for Salespeople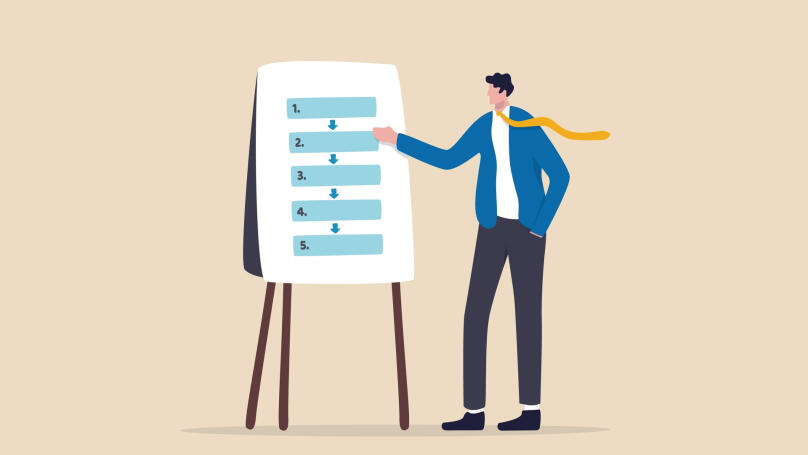 The Goods: Live Hard, Sell Hard (2009)
The Goods: Live Hard, Sell Hard is a unique movie. Experienced salespeople will find fresh ideas, beginners will understand how to become a professional, and managers will discover some original ways to motivate employees who have lost interest in their work or are "burned out." The movie's plot tells the story of a used car company that is slowly dying due to a lack of customers and demand. The sales team at this firm is a visual aid on how NOT to communicate with a customer! The manager named Don deserves special attention - this guy manipulates the emotions and needs of customers so skillfully that in just one weekend, he sells all of the cars and thereby saves the business from bankruptcy.

Rocket Singh: Salesman of the Year (2009)
This inspirational comedy raises the well-known dilemma of how to sell and not be tormented by your conscience. The film demonstrates various "dirty" tricks of persuasion (in other words, loss of clients), including bribery, psychological manipulation, and, generally, a consumer attitude towards people around you. The protagonist of the film is Harpreet Singh, who barely graduated from university with a degree in finance, and gets a job in a "dirty" company. But he turns out to be too conscientious about following its rules. Of course, everything ends with the fact that a business based on such "tricks" simply bursts like a soap bubble when it meets fair competition.

Glengarry Glen Ross (1992)
It teaches you direct selling techniques, how to identify and use the motivation of buyers, as well as to respond competently to different types of customers. By the way, all of this is taught in our course "Incredible seller. How to sell anything to anyone", which will take as much time as watching this movie.
It is worth saying that the storyline is as close to reality as possible, so some moments are like a knife in your heart. The icing on the cake is such wonderful actors as Al Pacino, Kevin Spacey, and many others. The plot revolves around a real estate company and its managers, who are lazy and quickly pushing the business into bankruptcy. A new leader comes in and is determined to fix this. He fires half of the team, and the remaining employees quarrel among themselves. This, in turn, creates a spirit of competition and optimizes the team's performance.
Seize the Day (1986)
The movie takes place in the 1950s. The main character is a middle-aged salesman named Tommy. Not only does he get fired from his job, but his wife files for divorce and is determined to take Tommy to the cleaners in the process - even though Tommy has no money left anyway. Even his father refuses to help his son. This is why Tommy, out of desperation, goes to New York and meets with an old friend, Dr. Tamkin, who offers him a job. However, Tommy's new job is not valued at all. So he has to rebuild his career, win the respect of his colleagues, and get used to living in a highly competitive New York City.
Films for marketers and advertisers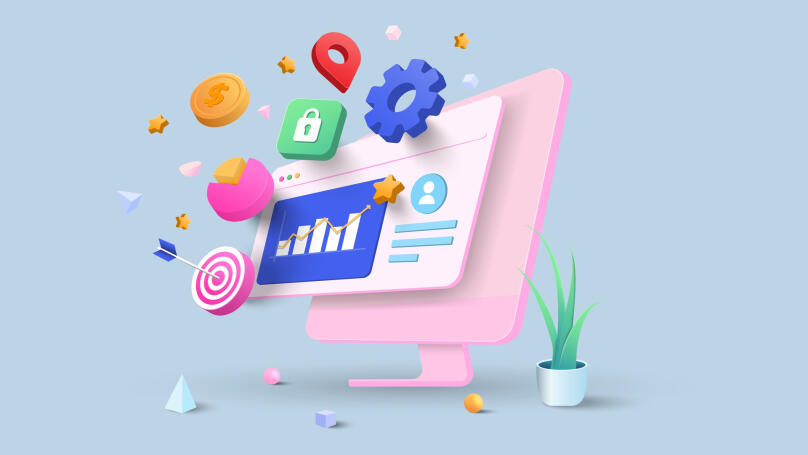 The Greatest Movie Ever Sold (2011)
This film belongs to the documentary genre and is literally a guide to product placement for both experienced and novice marketers. The film shows in detail how brands are promoted through television shows, movies, and other contemporary art formats. Although the advertising market has changed somewhat since 2011, the techniques and strategies in this film are still relevant. If you are looking for sponsors, partners, or a profitable promotion strategy, this film is a must-see!
Crazy People (1990)
Any advertising involves creativity, even if it pursues a pragmatic and mundane goal. That is why the brightest and most original advertisements, as a rule, are created by extraordinary personalities who think outside the box. But how many ads do you know that describe their product as honestly as possible? Not "the best in the world," but "average quality for a low price." Do you think this advertising approach would work?
The main character in this film writes advertising slogans and decides to try it! He is tired of constantly lying to customers and praising products that are not worth it. So he decides to tell only the truth and begins to write honest slogans that, surprisingly, stimulate sales.
99 francs (2007)
This film is dedicated to the most cynical of PR trends and is best suited for those who want to peek behind the scenes of advertising in the 21st century and find out how commercials are actually created. The movie is based on the novel of the same name by Frédéric Beigbeder. The plot revolves around a talented employee of a well-known advertising agency named Octave. He treats his clients poorly and believes that there is nothing in the world that money can't buy. He shows how the advertising business works from the inside. Be prepared for the fact that this industry may disappoint you.
Thank You for Smoking (2005)
Have you ever thought about what it's like to advertise something that is condemned in society? It used to be the case with cigarettes. However, today these methods are considered acceptable and often act as the essence of the business. The protagonist of the film, Nick, is a tobacco lobbyist. He is tasked with convincing people of the prestige and benefits of smoking to promote cigarettes to the masses.
In the film, you will see how easy it is to manipulate public perception and how different negotiation techniques work in practice. The excerpts from this film are often analyzed when learning how to sell! Our course "How to properly communicate with the media: Creating catchy headlines" will be a great addition.
Films for traders and investors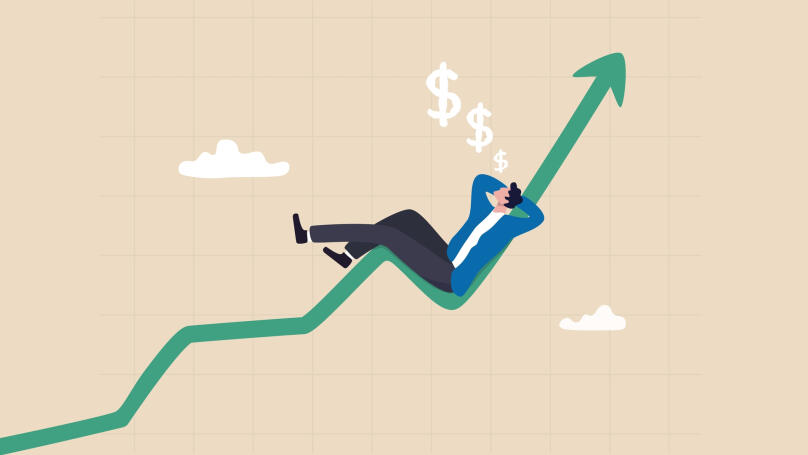 Default (2018)
The film is based on actual events that took place in South Korea in 1997. The government was convinced that the country's economy was experiencing an incredible recovery. Still, the head of the Bank of Korea's monetary policy department said that Korea would face another financial crisis within a week. The main character wants to alert the general population and South Korean investors about this, but those who benefit from the upcoming default stand in her way.
Even though the film was a feature film, it explains how such economic situations are resolved using historical examples. It explores what was happening at the time with corporations and small businesses, what opportunities opened up for ordinary people and the government, and what they will eventually have to pay for.
The Big Short (2015)
This movie will improve your financial literacy in just two hours! The film's plot intertwines the stories of several people who predicted the economic crisis of 2008 before Wall Street experts. And they made money because of it! There are also exciting and extremely useful scenes in the film that explain various financial mechanisms to the audience in understandable language by such beauties as guest star Margot Robbie. One of the main characters is Michael Burry, played by actor Christian Bale, a well-known American investor with Asperger's syndrome (a mild form of autism that prevents high-quality social interaction) who managed to "short" the mortgage securities market and earn about $800 million. You will also be taught how to choose assets with intelligence and ingenuity, as Michael Burry did in the course "Investing in the market. What to Consider When Choosing Assets".
Dealers (1989)
This film gained popularity only decades after its release when investing became available to everyone. The story follows two rookie brokers, Daniel and Anna, who are complete opposites but started working together. Their goal is to help the company survive a crisis; in the process, feelings also flare up between them. This film is the lightest on this list, so it's great if you want to watch something educational but also want to take your mind off of work.
Margin Call (2011)
The film stars Kevin Spacey and tells the story of an international investment bank (based on Lehman Brothers) on the verge of bankruptcy due to a looming economic crisis. It all starts when an employee, who was fired, gives his colleague a flash drive with a program that can predict the situation in the market. Looking at this flash drive and program, the company saw that the risks on mortgage securities in the company's portfolio had reached such a dangerous level that they could lead to losses equal to the value of the entire portfolio of the bank. As a result, the management team convenes all of the key managers of the bank for an emergency meeting, and they have only one night to decide what to do with these securities and how to survive the crisis. A small but intriguing spoiler: it was because of this meeting that the stock market subsequently collapsed in 2008.
Whatever movie you choose will brighten your evening and give you good impressions and valuable knowledge!