The first podcasts appeared in early 2003 as an alternative to traditional radio. Just like radio, podcasts are available at any time of the day and are just as diverse.
The peak of their popularity in the West came in 2014-2015, when the Serial podcast was released, which became the detective genre legend and a pioneer among individual podcasters. The suspenseful storyline, based on the investigation into the murder of a high school student, caused a sensation and brought the podcast to the iTunes top, where it stayed for almost three months. As a result, the podcast got three seasons and about 350 million listeners.
At the time of Serial's release, the podcast market value barely reached the $86 million mark. The market has grown about 10 times in 5 years - now it is estimated at 910 million! Advertisers are expected to spend up to $900 million on podcast integrations by the end of 2020, and that figure could reach $1,6 billion by 2022. This means that podcasts are the perfect platform for promoting business today. Still new and not completely developed, it is capable of becoming a ripe area even for green and unknown brands.
Here are some more statistics to prove it: in Russia, about 51% of audio content consumers are listening to podcasts. According to a study conducted by Mediascope and IAB Russia, about 85% of listeners can be tolerant towards advertising in podcasts, if access to them remains free. Then how do you advertise your business on a podcast so that as many people as possible learn about it?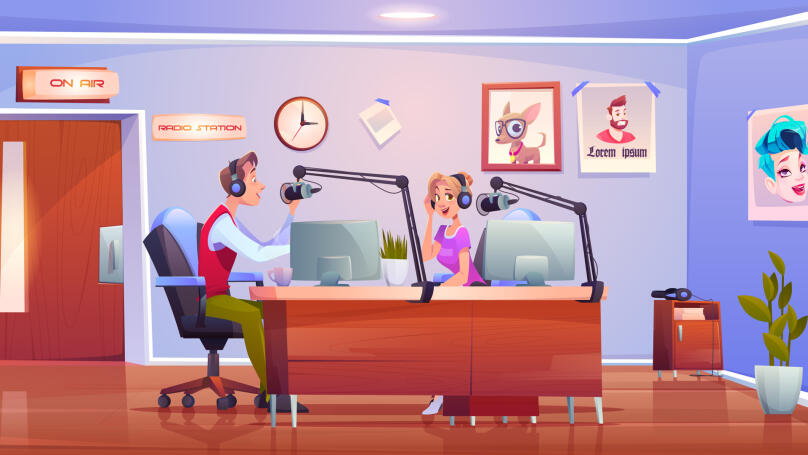 How is podcast advertising different?
A Nielsen study found that podcast ad integrations provide better, longer-term results than standard forms of promotion. Here are some real reasons why podcasting is a good start for introducing your product to your audience:
The listeners are emotionally involved. Podcast service users listen to and choose podcasts according to their interests. For this reason, 80% of active listeners do not skip ads - out of love and respect for podcast authors, they listen to every episode from start to finish.
The area of advertising exposure is bigger. Active listeners spend up to seven hours a week on podcasts. Just imagine how many contact points with your brand it helps you provide!
The credibility of the podcast author extends to the advertised product. 72% of listeners who have listened to the podcast author for more than a year have read about or even bought the product they advertise at least once.
Podcast listeners around the world enjoy a higher standard of living than, for example, TV audience. This gives businesses access to an audience whom they can maintain a relationship with and make a profit on for years.
Types of podcast advertising
There are usually three ad slots in a podcast: at the beginning, in the middle (the most expensive one), and at the end. Advertisements can be placed both through collaboration with podcast authors (which is especially common in the Russian market) and through the advertising functions of podcast platforms (Podbean, Blubrry). For the second placement option, you will need to create an audio clip that will automatically play on the selected channels (like pre-roll ads on YouTube).
What types of podcast advertising are used in the Russian-speaking segment?
Advertising jingles. This is a short ad that mentions the sponsor of the podcast. It usually lasts no more than 15-60 seconds. You can make an audio insert or ask the channel's creator to read your ad while recording. For example, First Republic Bank often integrates its ads into The Kitchen Sisters Present sound recording podcasts.
Partnership. You can create audio ads in collaboration with the advertiser, as Bookmate does. Together with the "Antiglianets" podcast, it runs a column dedicated to book recommendations from authors. This format has already proved effective in the West - the book podcast by Audible, which produces conversational podcasts, advertises second-hand bookstores through the hosts' stories about their favourite books. In the "How Do I Live" podcast hosted by Meduza, an advertiser comes up with one of the five traditional questions. And in the "Is This Really Sex?" podcast, Aviasales acts as a partner of the travel segment. The same company promotes travelling to the most unconventional places on our planet in the KuJi podcast.
Joint podcast (or a company podcast). Usually, it is created together with the advertiser from start to finish. The advertiser can also participate directly in the podcast recording. A striking example of that is the "Ivan Ivanov visited yesterday" podcast by Badoo. However, the video version of the podcast turned out to be much more popular than its audio version.
Ads are most commonly featured on news, political, business, and educational podcasts. Podcast advertising is in great demand among the D2C segment (they accounted for 22,2% of the advertising market in 2018). B2B companies and the financial sector are also considered active advertisers.
Can ad placement be automated?
Yes, it can! There are even special platforms for this. They search for a podcast for your audience among their partners, agree on the text with both parties, and provide statistics. The most famous services of this kind are PodTrac and Midroll. The latter was created by founders of the Earwolf network, which hosts podcasts from TV stars, Marvel audio series, and Vox news broadcasts. You should also take notice of the Authentic Shows platform - you can even find National Public Radio among its podcasts. Archer Avenue has a lot of interesting tech programs, and Castos is designed specifically for podcasts with tight, thematic audiences.
How much does a podcast ad cost?
In an English-language podcast with an audience of 100,000 to a million users, advertising will cost you from $30 per 1,000 downloads (and when someone downloads a podcast it does not exactly mean that they will definitely listen to it). In the Russian-speaking market, the price of advertising is most often formed according to the CPT model, that is, cost per thousand interactions. The CPA (cost per action) model is used much less often.
However, all this is only in theory. In practice, prices can vary greatly - both in a good and bad way. For example, a year ago, the cost of advertising on Meduza's podcasts started at 60,000 rubles, taking into account the fact that the audience for podcasts exceeded a million people a month. And the authors of the Disgusting Men podcast, dedicated to history and culture, charge from 100,000 rubles for one advertising integration. According to the co-author of the project Piotr Salnikov, each of their episodes is listened to up to 100,000 times.
If we take the "Castpodcast" studio, then here 150,000 rubles for advertising is the highest bar. The price tag for integration in their podcasts starts from 10,000, even though such media stars as Harper's Bazaar, Bookshelf, Budu, Breakthrough, BBC, Sports.ru are already working with them.
In one of their interviews, the founders of "Zavtracast" stated that the cost of podcast advertising always pays off, "We had an ad for a bag store, and the advertiser compensated for the integration budget in the first week." And Lika Kremer, a former journalist for Meduza and co-founder of the "Libo/Libo" podcast studio, when calculating the cost of integration, assumes that "one listening to a podcast costs 4-5 rubles." In short, there are as many opinions out there as there are podcasts.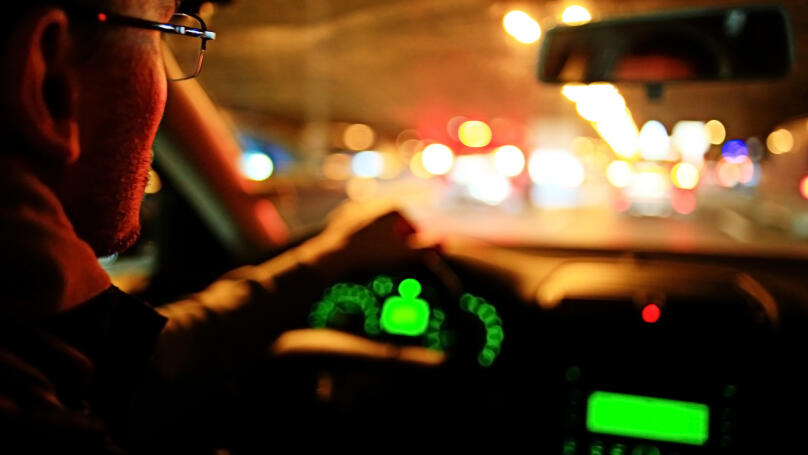 The most popular english education podcasts
According to AdvertiseCast, the cost of advertising in podcasts starts with $15 per 10 seconds per 1,000 listeners. The maximum price is $25 per minute per also 1,000 listeners. English-speaking podcasting market the number of listeners and downloads is very important - if you plan to place a minute ad to a podcast with a 100,000 audience, be ready to pay up to $1,500. However, the experts of powerdigitalmarketing believe that the cost of advertising for a 100,000 audience is closer to $2,000 or more.
The best educational podcasts
The most popular Russian education podcasts
The ranking was drawn up by Apple Podcasts in 2019. We have selected the very best podcasts for education and learning from this list. So, in addition to the well-known YouTube, SoundCloud and Apple Podcasts itself, the list includes:
The most popular german education podcasts
There are podcast studios that in addition to creating podcasts, sell ads in them. For example, Podstars (by the way, the integration cost is not disclosed, however, by looking at the comments of the founders for the media, it "doesn't exceed the market average") can place your ad in the beginning, middle, or end of the podcast, which they inform you about on the main page of the project. This service is also offered by the website Detektor, which promotes podcasts and stream radio shows. The studio Podcastfabrik also creates - as you can tell from the title - podcasts and sell ads. This collaboration model of podcasters and advertisers is quite common in the German market.
The best educational podcasts
The most popular Spanish education podcasts
Podcasts studios are not that widespread in Spain. The platform Publipodcast, for example, works both with podcasters and advertisers, facilitating their communication. At the same time, the minimum investment in advertising starts at €300. The company RadioPublic pays podcasters, who place their shows on the website, $20 per 1,000 listeners. The platform automatically includes several ads in each podcast.
The best educational podcasts
The podcast industry is growing at a cosmic speed. Advertising here is about to outdo even social media integrations in terms of efficiency. So, according to analysts' calculations, the number of podcast listeners should exceed one billion people by 2022. By this time, we expect "recorded" advertising algorithms and solutions to appear, as they exist on VKontakte or YouTube. That is why we advise you to hurry up and vault into the podcasting saddle now before it is too late. Come up with a creative and eye-catching ad, run it on one of the most popular podcasts in Russia, and reap your laurels!