For several years now marketers have been sounding the alarm about "banner blindness" phenomenon. Numerous eye-tracking studies have shown that a modern buyers see banner ads on the Internet so often that they stop noticing them.
It is far more effective to promote a product with the help of influencers: they can generate 11 times more RoI (return on investment) than banner ads. However, reaping maximum profits is possible only if the work with influencers is organized properly.
Which influencers to work with
Influencers are dominant players in social media networks who can claim to have large fan following amongst the audience, and are thus considered opinion leaders. Subscribers trust their advice and will often at least try products recommended by influencers. Small wonder then that the influential financial and business website "Business Insider" estimates that expenditure for this type of marketing in 2020 will cross $ 15 billion. However, advertising with an influencer will not yield the desired result if your potential customers don't follow the influencer you have chosen.
In terms of audience reach, influencers can be divided into three groups:
| | |
| --- | --- |
| Blogger | Size of audience (No of subscribers) |
| Microinfluencer | 50,000 |
| Major Blogger | 50,000-400,000 |
| Celebrity | Over 500,000 |
It is not always profitable to opt for a promotion campaign with an influencer with a large audience. To begin with, such advertising is more expensive. For example, a campaign with the highest paid influencer, Kylie Jenner, may cost upward of $ 1 million per post. Conversely, the smaller the audience of the influencer, the higher the credibility of his message.
Influencers with a subscriber audience of less than 25000 are often the best bet for launching ads, since their engagement with the subscribers is noticeably higher. Their audience has a tendency to actively comment on posts, participate in discussions, etc.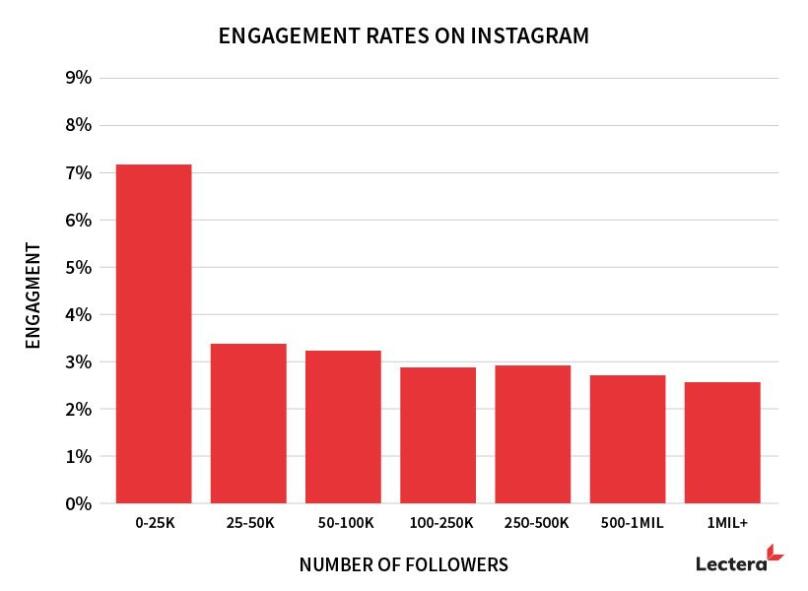 Advertising with micro-influencers is one of the most result oriented and cost effective ways to promote a product. However, it is important to first have clarity about the target audience for your product and then choose the right influencer who enjoys the trust of your potential buyers.
Where to find the right influencer
It's important to choose the right influencer for your ad to be effective. First parameter you should look at is the synergy of the target audience with the influencer and his posts. For example, it would be logical to view the advertisement for a hotel on the post of a travel blogger. Secondly, opt for the influencer whose of followers include a lot of your potential customers.
Big bloggers tend to be well known. Finding the right micro-influencer can be more challenging. There are several ways to do this:
Manual selection.
You can search for relevant interesting pages on Instagram's People, Tags, or Places tabs. It is enough to enter the parameter you need, study the search results and find a suitable influencer. Tags are one of the most effective Instagram promotion tools. Searching for tags related to your work is surely help you find the right influencer.
Search among subscribers.
The right people may already be subscribed to your page. You can search for suitable candidates by keywords in the profile description using paid services. Otherwise, you will have to manually view user profiles: analyze the number of their subscribers and study the information in the header. The main advantage of searching among subscribers is that you can find a micro-influencer who is already familiar with your product and its benefits. This will greatly facilitate the work process.
Use the services of an agency for the selection of an influencer.
With the help of an agency, you can select an influencer who will perfectly match your brand image and meet the expectations of your customers. You can also select an opinion leader on a special platform.Another advantage of choosing an influencer with the help of an agency is that in the early stages, the agency will help you establish the cooperation. If you are looking for an influencer yourself, you will also need to initiate the dialogue yourself.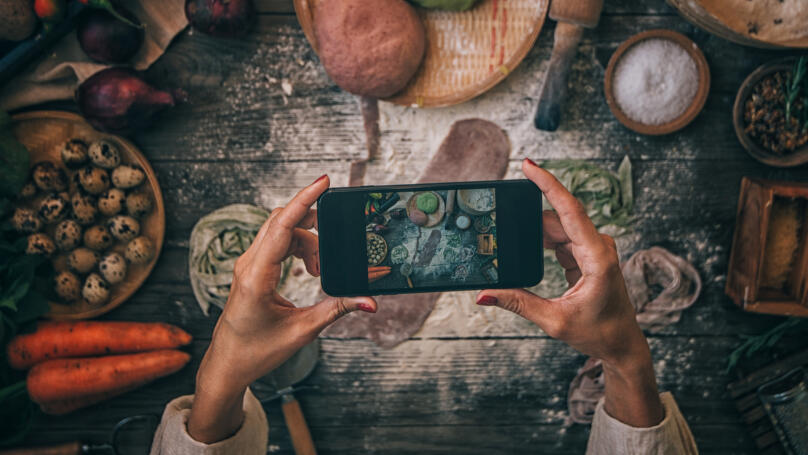 How to organize work with an influencer
Before you move forward with an influencer, it's important to analyze: Does he have the fit with your brand? Does he share the values ​​of the company? If your promotion strategy does not involve focusing on political or religious positions, it is advisable to choose bloggers who do not touch on these topics in their publications.
The second important question worth answering is: Is the blogger considered an authority in topics related to your product? Does he often publish on the subject? Are subscribers actively commenting on his posts?
Once you've found the right influencer - opinion leader, you need to contact him/her. You can get in touch by email, via private messages on Instagram or via comments. In the latter case, you can invite the influencer to discuss the details of cooperation in personal communication. If the influencer's page has specified a way to contact him about advertising, use that method. When agreeing on the terms of cooperation, it is necessary to discuss:
Terms of cooperation. It is advisable to talk about them in the first letter. You can pay for the work of an influencer with money or provide him company products, discounts, promotional codes.
The goals of the advertising campaign. The main goal may be: increase sales, make the brand more recognizable, attract new subscribers to the brand page, etc. You will achieve better results if the blogger knows what the purpose of your ad campaign is.
Guidelines. You shouldn't lay down rigid framework for the work of an influencer. You should bear in mind that your partner - the influencer had his inimitable style and was able to attract audience and get them used to a certain publication format. Subscribers may simply ignore the posts which are not characteristic of his style. On the other hand, it would be advisable to stipulate certain issues fundamental to your product or company so that influencer's posts are in sync, and do not end up hurting your company's reputation.
After you have found the ideal influencer and agreed on the terms of cooperation, it is important to regularly monitor the effectiveness of his work. It is necessary to assess not only the number of likes and reposts, but also to analyze the key metrics for Internet marketing. You can collect the necessary data in your Google Analytics account.
Promo-codes are an effective tool for working with influencers, especially if you collaborate with several of them. They are a great tool to track how many clients came on the recommendation of one or another influencer.
Advertising with influencers is an effective way to attract new audiences and increase sales. It's best to partner with micro-influencers: they have a more engaged audience and advertising with them is less expensive. You can find a suitable opinion leader on your own or with the help of special agencies. It may be worthwhile to rehash the point made earlier that while there should be no attempt to restrain the influencer's creativity within any rigid guidelines, issues that company cherishes should be outlined so that the influencer's message is complimentary to its image.