Email marketing is the distribution of emails to your company's clients, and one of the cheapest and most effective ways of promoting your business. With this technique, you can boost sales, increase customer loyalty, and find an easier way to stay connected to your clients.
Table of Contents:
Most importantly - email marketing is easy enough for a beginner to handle.
Important: these dispatches are not spam. Potential clients need to give their consent to start receiving emails from you: for example, this can be done by filling in a special form or ticking 'Yes' somewhere on your site.
Email dispatches are usually not performed manually - instead, special automated systems like MailChimp, UniSender and others are used. Most of them are free.
Why email marketing works
People love emails
We use messengers to talk to our friends, social networks to find useful contacts or entertaining groups, but we still use emails to discuss business matters. That's why you shouldn't force users to change their habits. Studies have shown that 70-80% of Internet users check their inbox 6 times a day on average.
You can get results!
66% of all users have made a purchase after receiving a marketing email at least once.
Newsletters can be convincing
Newsletters can 'warm up' clients who've never heard of you, and they can also be used to incrementally convince clients to purchase an expensive product or service - for example, a premium course with a price of over 50 thousand rubles!
How it works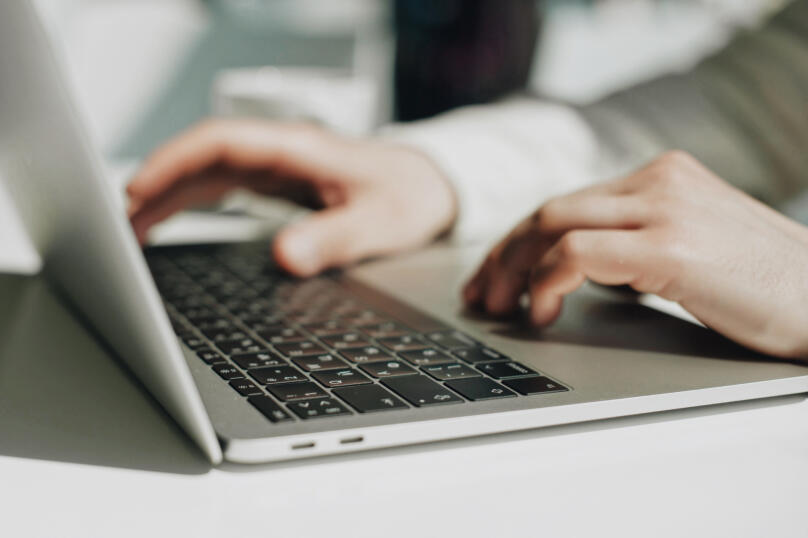 Let's use Lectera as an example to see how email marketing works. Habarovsk resident Nikolai has been dreaming of changing jobs to become an SMM manager, but to date, he's only been searching for information online. In the articles he's found using a search engine, he's learnt what skills he needs to acquire. To hone these skills, he will need to take some courses, and that convinces him to start looking for courses on SMM. That's how he ends up clicking on the Lectera website. Nevertheless, Nikolai doesn't have the money to buy a course straight off the bat, however, he can sign up for the email newsletter, because the form is in plain sight, it's easy to fill in and doesn't require any expenditure. After following the email newsletter for a while, Nikolai is convinced that he should take up a course with this company because the quality of the materials that he's received remove any doubts. He also manages to save some money during this time.
Framework:
Nikolai searches for courses → lands on the Lectera website → signs up for email newsletter - avoiding the risk of purchasing the course → the newsletter is interesting, and it makes him trust the resource → Nikolai purchases the course.
There's also another option: Nikolai is ready to start learning and he has enough money, but something prevents him from purchasing the course. Lectera sends him a follow-up email with a discount - Nikolai is excited by the discount and decides to buy the course.
The same thing can happen in other areas, as this effect isn't limited to the educational field: newsletters can be used to sell anything to anyone. Furthermore, the newsletters must be well-written, with the right emotional tone, and targeted at and sent to the people who really need to see them. This can be ensured by constantly updating the subscriber base.
Where to find subscribers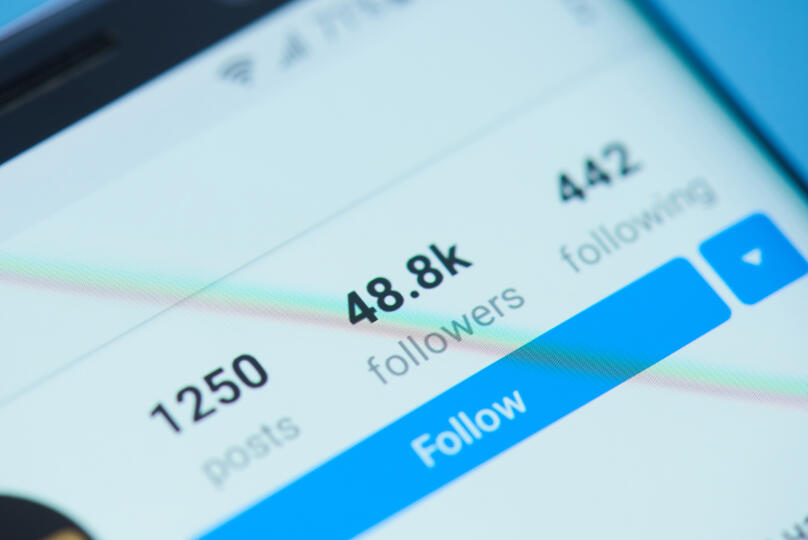 In email marketing, it's important to have a subscriber base and keep track of its relevance. The base itself is a list of email addresses from people who don't mind receiving emails, who've filled out a special form on your website, or left their address with you in some other way.
One of the most popular methods of finding subscribers is by building a single-page website (called a landing page) that offers some kind of free helpful e-book, or a free checklist, or a free list of the best restaurants in a certain city, or any other information that's useful but - most importantly - free! To receive this information in their inboxes, users need to fill in a special form where they can leave their email address.
The subscription form must be visible on the website, but don't make it too loud and obnoxious - that'll scare off potential clients.
You need to keep consistently working on your user base. Some people might stop using the email addresses they've shared with you, or maybe your services or the information that you share with them is no longer relevant, leading to a drastic drop in the email opening rate. To make sure that your emails reach the people who really need them, you can use special tools such as MailValidator to get rid of emails that are no longer active or relevant in your data base.
Where to start mailing lists
When a potential customer gives you their email address, you need to convince them that you can solve their problem better than anyone else. That they need to turn to your products and services. To do this, you need to launch a consecutive series of emails - in marketing, these are called 'chains.' Email chains are used to convert a cold lead into a warm one, i.e. a customer who's ready to make a purchase.
A typical chain of letters in email marketing is built from the following steps:
Define the problem;
Solve the problem;
Prove that you've offered the right solution, through great reviews from other clients, or comments from experts;
Sell the solution to the problem;
Close the sale (Last Call).
One email is usually sent per day, and 4-5 days are enough to gain the customer's trust and lead them to a sale. Certain companies try to speed up this process by sending all five letters in a single day. Notwithstanding, this isn't a guarantee of success because people don't really like receiving so many emails. In certain cases, these pre-sales emails can't be sent all at once, and it takes more than 4-5 days to successfully warm up a client.
Types of emails in email marketing
Welcome e-mail
This is sent to the user once the subscription is confirmed. People are 4 times more likely to open a welcome email than any other regular email, and they're 5 times more likely to complete the call-to-action.
An Informational Letter
These are useful materials, attachments, etc. These letters aren't created with the goal of selling something - instead, they boost loyalty in future and existing customers.
Digest
A digest is a compilation of information that can be useful for the user. This is a good option for readers who don't open their daily emails, preferring to read all the news at once.
A Commercial Letter
This is used exclusively for sales. It can include recommendations based on the user's previous purchases, information about sales, and so on. Try not to be too aggressive in these emails: users will be more likely to send them to their spam folder if your offer is too annoying.
Triggers
These letters are sent out when a user performs a certain action on the website - for example, if they add items to their basket. These emails can be sent out according to certain conditions: you can set a group of users who haven't visited the site in more than a week, or users who haven't purchased the items in their cart within two days.
Direct Communication
Users receive individual messages from a company representative - for example, happy birthday wishes. In these letters, you can offer help, thank users for their trust in your brand, and / or give advice on your product, etc.
How to use email marketing to promote your business?
Create an email database. You can use the email addresses from current or potential clients. Purchasing someone else's database is a bad idea -because the chances are, it'll be outdated, and many emails will be inactive, or the people who will receive your emails will get angry and instantly unsubscribe. As we all know, it's important to send out newsletters only with the users' consent.

Send out informative newsletters. The most straightforward application of email marketing is to send out informative emails that don't sell anything but prove that you and your business are a secure and efficient solution to your client's problems. Take advantage of free email sending platforms: MailChimp, SendPulse, SendSay, Zoho Campaigns, et al. Add a subscription form to your website and ask a web designer to create a memorable email template.

Use a special newsletter. These letters will help your clients solve specific problems connected to your field of expertise - for example, banks can advise subscribers on financial literacy and compilations of cashback services. By creating informative and useful letters, you will boost the loyalty of your audience. People don't enjoy company interactions that are based solely on sales offers - instead, they're interested in getting value and learning something new.

Regularly evaluate results. To ensure that your newsletter brings you good results, you need to regularly evaluate its efficiency. Which emails convince users to visit the website and make a purchase, and which emails are sent directly to their spam folder? What aspects of your emails attract users and inspire them to perform certain actions, and which ones scare them off?
Анализируйте данные об эффективности маркетинга. Почтовая рассылка - не тот инструмент, который можно настроить один раз и ждать толпу клиентов и рост продаж. Отслеживайте реакцию пользователей на ваши рассылки.
Conclusions
Email marketing works best when you need to sell expensive or highly competitive products or services;

Email marketing can be used to turn a cold lead into a warm lead, convincing customers to choose your company;

By offering high-quality information during the stage of collecting email addresses and building a database, you can collect more email addresses;

Newsletters are not only about sales. Try launching special targeted newsletters that can solve clients' problems, educate them or help them live a more exciting life. These newsletters require a high level of professionalism and coordination within your team, but they always pay off.

Evaluate efficiency. You can't just collect email addresses, send out letters and wait for the money to start rolling in. You need to keep updating your database, adjusting the letters that are never opened, and trying your best to make them work. Then, everything will certainly work out for you.
Does it still sound complicated? Would you like to learn more about how to write a digest, welcome letter, or triggers? With the Lectera course "Email marketing in business: working with a client base", it is much easier to master the perfect newsletter's art.
Only 8 quick lessons lasting 1.5 hours, 19 pieces of additional material, 8 case studies, and 8 tests. Learn how to create a new subscriber base, revive the old base, optimize your newsletter, and build a trusting relationship with clients. Additionally, you will find 11 free email marketing tools, effective work with customer data, segmentation of your subscribers, and the secrets of useful content. Take the Lectera course and launch your perfect email newsletter to attract new customers in no time!