It is the goal of all brands to have a high level of customer loyalty.
The loyalty of your customers will benefit your company and its products, providing stable sales and additional advertising. For example, they attract friends and acquaintances to your products, sharing enthusiastic reviews and emotions. In this article, we will tell you about the primary responsibilities of a brand advocate, how they differ from company officials and influencers, and how to find your attorney to build long-term relationships with them.
Who is a brand advocate?
A brand advocate is a regular customer of your company who voluntarily promotes its products and services. Compared to other clients, such a client can easily connect with the brand. The so-called advocates encourage their friends to participate in all ongoing promotions and events, write reviews, and defend their favorite brands. It is essential to understand that the brand advocate attracts new customers not for profit but because they are loyal to the brand. In addition, there is no direct advertising in their actions; they regularly use the brand's products and recommend them based on personal experience.
The brand advocate, however, is not an official employee of the company; they are not connected with it by contract and are not paid for their services. Some brands offer discounts and bonuses to their most loyal customers to encourage them. Thus, the activities of the brand advocate are much closer to the ambassador than to the influencer, who receives full payment for advertising.
However, even the ambassador concludes a contract with the company, although they are not its official person. American basketball players Michael Jordan and Nike are good examples of ambassadorship. A brand advocate does not need to be recognized as an audience leader, popular and famous. A brand advocate is, first of all, a person with high social activity.
Why brand advocates are helpful for business
The most loyal customers, brand advocates, consider it their duty to share the positive experience of cooperation with a particular company and discuss its products' advantages. Thus, brand advocates are considered valuable assistants in the promotion of the company and provide a solution to the following tasks:
expanding the target audience and increasing the loyalty of regular customers;

the rapid spread of information about promotions, sales, and other events of the brand;

raising brand awareness and promoting the brand through friendly advice;

representation of the company's interests, that is, the brand advocate becomes the defender of the company, can answer questions about the brand's products, and enter into discussions with competitors, arguing their opinion;

creation of unique user or UGC-content (user-generated content);

stable sales.
Who can become a brand advocate?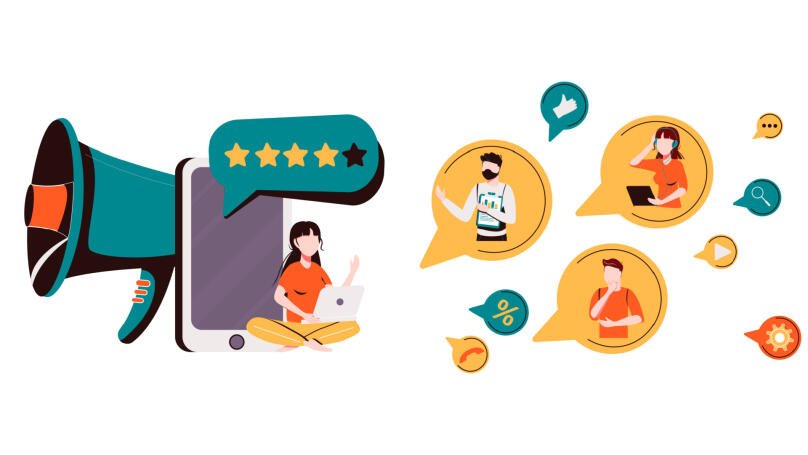 Depending on the status and role in the promotion of the company, brand advocates can be:
Their support inspires more trust among the target audience and is perceived as the most sincere. Clients, as brand advocates, do not call directly to buy a product but share their impressions and advice. Sometimes it's not even necessary to recommend a brand. For example, suppose the company conducts any master classes or charity events. In that case, clients-advocates can post a photo or video from the event on their social networks, launching the word of mouth that the business needs.
Employees' opinions are considered balanced and objective, which means they are also compelling, albeit in their own way. So, employees know from the inside of the company and its products the system of discounts, discount programs, and other tricks they can share with friends and social networks, thus attracting new customers.
Brand advocates can even be investors, suppliers, or other partners who provide the company with additional advertising in narrower business circles. Such advocates allow you to increase brand awareness directly in the business environment.
Opinion leaders, such as experts in certain fields or famous bloggers, have a broad audience that may also be interested in your company's products. Therefore, their recommendation or brand story can do an excellent job of increasing brand awareness and attracting many new customers. However, influencers rarely become brand advocates for free. They often charge some percentage or at least receive free company products.
There is another classification of brand advocates. Analysts of the American research company Forrester divide them into the following groups, depending on personal characteristics and the specifics of marketing behavior:
Teachers. Such brand advocates love to share their knowledge, advice, and recommendations. In addition, they like to help others, so teachers often create various tutorials and tell them how to use a particular product correctly.

Validators. They are sociable, love to share photos of purchased goods, and leave reviews. These are the same people who are always in touch with the brand and are the first to buy its products. At the same time, as a rule, validators are impartial and fair, which makes their opinions credible.

Status personalities. These people are ambitious, they strive to strengthen their image and status, so they are interested in products from limited collections and achieving VIP status, which, of course, they will tell their friends.

Partners. They participate actively in charity events, master classes, and other events the brand holds. Communication is important to partners. They are looking for an opportunity to cooperate with the brand and willing to spend money on it.
Regardless of their type, the brand advocate must possess certain qualities to promote the company effectively. It is essential that they have a high level of social activity and authority, communication skills, and emotional intelligence. Therefore, if you want to become a brand advocate but are not yet confident in your abilities, we advise you to take the course "Develop and Apply Charisma. Break Free Of Fear and Indecision"
How to build a relationship with a brand advocate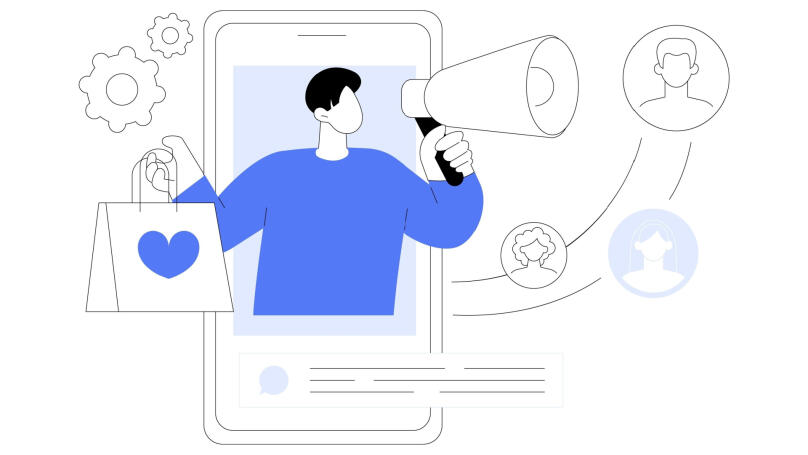 To form your network of brand advocates, each client must receive a positive interaction experience with the company. There are no unique recipes here: provide better customer service and produce better products. However, maintaining the bar continuously is essential since even one negative review can make the advocate reluctant to continue working with the company.
Additional reasons that motivate clients to become brand advocates may include the following:
emotional connections, that is, a sense of sympathy or an understanding of involvement in a big business;

material motivation in the form of discounts, bonuses, and gifts;

common ideology, similar principles, interests, and values.
Thus, to attract new customers and further turn them into brand advocates, you can use the following methods:
Implement a reward system
As rewards for the most loyal customers, there must not be something particularly valuable or expensive. For example, a VIP status can be an incentive that gives access to limited collections or exclusive sales. Also, regularly update discounts and promo codes, for example, add new prizes for attracting a new client or mentioning a company on a social network.
Create a brand community and initiate communication between your customers
So customers can communicate and share their opinion and experience about a particular purchased product. To do this, you can create a closed telegram channel or group in any other messenger, a community in any social network, or even a forum chat.
Give feedback
Thank customers for reviews, mentions, comments, and reposts in social networks, reviews, and any brand-related activity. The main thing is to show how vital customer support is! In this way, you can enlist the audience's help even more actively.
Broadcast company values through content
Customers must know the company's values, initiatives, and priorities. For example, you can organize charity events to share the philosophy of the brand, which would reveal the actual values of the company, such as:
care for the environment;

social responsibility;

striving for improvement and development;

enthusiasm and excitement;

innovation.
If your values coincide with the client's importance, they are likely to become a brand advocate.
In addition, the audience appreciates the fascinating history of the brand. Storytelling helps position the audience, increase their trust and loyalty, and strengthen the emotional connection with the brand. In order to understand the types of clients, choose the right approach, and find a solution in the most challenging situations, take the course "Problematic Customers. Building Trust".
Thus, brand advocates promote the company without expecting anything in return. This is their main value. Sincere love for the brand is the key to a solid, long-lasting relationship that can develop into full-fledged cooperation. Therefore, an expanded network of brand advocates can be the key to expanding the business. However, remember that even the most loyal customers deserve to feel appreciated and pleased, which will keep their loyalty and love for your company alive.