Performance marketing
How does performance marketing, a marketing direction that works not with creative ideas, but with numbers and their conversion into money, works? In this guide, we share with you what you need to know about performance marketing here and now.
What is performance marketing
The definition of performance marketing is pretty similar to other areas of marketing. It is the same promotion of goods and services, but with a clear goal to achieve maximum measurable results in a certain period of time.
Performance marketing agencies (such as the world-famous Ziff Davis, which has won numerous awards at the International Performance Marketing Awards), focus on KPIs rather than the number of conditions met for promotion.
Such marketing plays a big role in the success of advertising campaigns and is considered the most financially beneficial, therefore most modern companies use it.
Digital performance marketing is focused on a "warm" audience, that is, an already formed demand for a product or service. It completely lacks abstract metrics: you take into account only what can be measured in just a couple of minutes.
Nevertheless, to achieve the desired results, such marketing requires a fairly large budget. After all, performance-based marketing evaluates the business performance of campaigns, syncs different types of promotions to achieve the best result, and measures the effectiveness of the channels you use on a daily basis.
Benefits of performance marketing
Firstly, a performance marketing company can track which communication channels it spends its budget on work best and bring in the most customers. If we are talking about advertising on physical media, then there is no such advantage.
Secondly, a performance marketing specialist can measure user interaction with your advertising messages. And thanks to this, they will be able to adjust the ad so that it works even more efficiently.
Thirdly, the use of performance marketing gives the performance marketing manager the basis for creating further communications with the audience and significantly improving its core. Consequently, you will better understand what attracts users and see their needs, which means that your advertising will hit the bull's-eye.
Fourthly, the use of different types of marketing will diversify communication channels with the audience. You do not rely on the usual sales channels, but are looking for new ones, making your business develop and grow.
Types of performance marketing
Affiliate marketing. This is a partnership with sites that offer coupons, loyalty cards, as well as bloggers that create product reviews, and influencers that offer discount codes or the opportunity to participate in a closed promotion to the audience. You can learn it in a variety of advanced training courses for marketers.

Native advertising. This is an advertisement created in a format as close as possible to the editorial. So, it does not look like an advertisement, because the user regards it as a full-fledged magazine article or video from a blogger rather than an integration. However, sooner or later, most of the recipients of such advertising understand that what they have in front of them is an attempt to sell them a product, so you cannot abuse such advertising.

Sponsored content. It can be an integration into a video, a post in a messenger, or a banner highlighted in a special colour. Sponsored content is a direct advertisement that uses the same metrics as indirect advertising messages.

SMM. It stands for social media marketing, that is, attracting an audience and increasing brand awareness through social networks. It can be posts, stories, ads from bloggers on the same platform with the transfer of the audience to the company profile, as well as content for targeted advertising.

Search engine marketing. This is attracting potential customers through the creation of contextual advertising that is reflected in search engines and the purchase of the first advertising places in the search results for certain keywords.

SEO. This is the optimisation of the site for its better ranking in the search results. SEO is part of a smart, holistic approach to marketing, as it helps the web portal look understandable to search engines, which helps it rank higher. The higher the position, the more users will visit your site.
Performance marketing strategy: 5 examples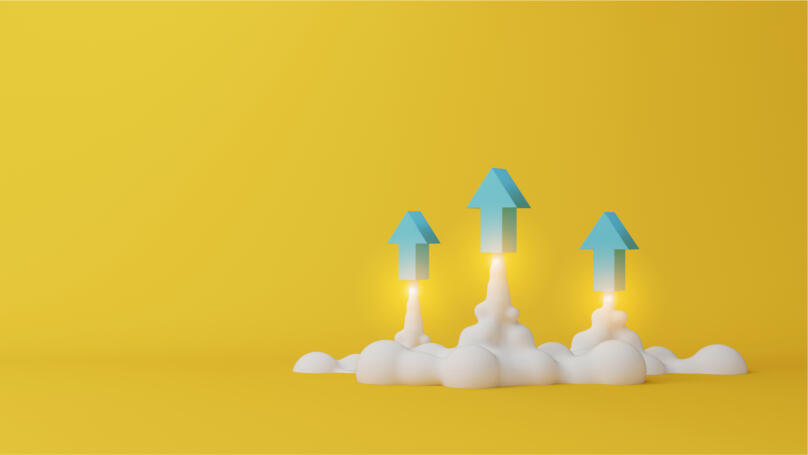 Below, we have put together five strategies most commonly used in online marketing.
Strategy 1: Cost per conversion
If the user converted, that is, they performed the target action, you will pay for it. If they didn't, you won't pay for it. According to case studies, such a scenario ensures that your communication (banner, post, integration, whatever) will be placed with maximum efficiency. No one — neither the agency nor the customer — wants to run idle.
Strategy 2: Promoting posts on social media
Targeted advertising of stories and posts in social networks allows you to attract the target audience for a relatively small amount of money. Different social networks offer different promotion options: displaying your post in the feed of users who do not follow you, displaying stories in the same format, classic targeting, or placing individual advertising banners.
Strategy 3: Cost per sale
For example, you pay the site that placed your ad for making an actual sale to a user who came to you from this site. This is a great strategy for small businesses that don't have a huge budget. However, contractors — that is, the site where you place ads, and similar resources — may not agree to such an offer. Especially if you work in the B2B segment.
Strategy 4: Cost per view
If your goal is to increase brand or product awareness, then this option is perfect for you. Here, you pay for displaying ads to the user (that is, them viewing the page where your communication is located). You may get a very small percentage of all the people who have viewed your ad, so if you are looking to make a sale or generate warm leads, then it's best to turn to other methods.
Furthermore, before using this strategy, it is recommended to take a course for online marketers: spending the entire budget on advertising that is billed this way and not getting customers at all is easier than it seems. Choose from courses with a marketer or performance marketer certification. It will also help you pave your way to the international job market.
Strategy 5: Cost per click
You will pay for a user's click on an advertising communication. This is not a target action. Usually, it means filling out a form on the company's website, subscribing to a newsletter, and so on. It's just a click that redirects a person to your resource.
Performance marketing channels
Banner advertising. This is an advertising banner on the site. It can be placed almost anywhere on the page. Such advertising, however, is considered pretty inefficient: users develop banner blindness (they get used to seeing the ad), which greatly reduces the effectiveness of placement.

Native advertising. As we have already said, this is advertising that adapts to the content that is natural for a site or a blogger, that is, it mimics it.

Content marketing. This is the creation of content units on behalf of your company in social networks, a blog on the site, and other channels of communication with the user. Content marketing is aimed at dealing with objections, demonstrating a product, and building a body of loyal consumers.

Social media. Yes, social networks can be part of content marketing, but in general, this is another effective channel for communicating with the audience. After all, what modern (and successful) brand doesn't have an Instagram?

Media marketing. Promoting the brand through media mentions. Online marketers rarely use it, but it can help build brand awareness.

Search engines. Search engine marketing aims to present product advertisements when searched for a specific keyword. It is relatively inexpensive and really efficient.
Performance marketing KPIs
KPI stands for Key Performance Indicators that show you what you should be aiming for. Here are the metrics commonly used in performance marketing:
Cost per Click (CPC). You pay for the number of clicks on your ad.

Cost per Millenium (CPM). You pay for the number of page views on which your ad is placed. It is counted in thousands of views.

Cost per Sale (CPS). You pay for the number of sales to customers who came through an ad. This tool is often used in affiliate marketing.

Cost per Lead (CPL). You pay for turning a user into a lead, that is, into a person who has left you their contact information.

Cost per X (СPX). You pay for "X", which means any targeted action: click on a callback form, repost on social media, subscribing to a company profile on Facebook, and so on.

Lifetime Value (LTV). This is a metric that measures the lifetime value of a customer, not from their birth to death, but from the moment they first touch the product to the end of interaction with your company.
Performance marketing tools
Among the performance marketing software, there are the services most commonly used in companies and agencies, namely:
Affise. This is a performance marketing platform for managing advertising campaigns and tracking results. It allows you to visualise data and set up payouts in different currencies. It is considered the most secure service because it monitors and prevents fraud. The minimum package will cost $299 per month.

AnyTrack. It analyses data on paid performance marketing, generates reports, integrates into almost any site and is well suited for working with affiliate marketing. There is a function to receive a report on all ads for different periods of time. Moreover, there is a free version of the service, with the cost of paid access starting from $50 per month.

ClickMeter. This is a site that allows you to track the placement of links to your product and optimise them. It conducts A/B testing before the start of the campaign and is suitable for analysing mobile performance marketing tools. The minimum cost of the service is $29 per month. Experienced users say that the final price may change depending on the number of links and options that you use.

LeadDyno. This is an affiliate marketing software that works with all aspects of this area. This is one of the most popular affiliate analysis solutions for ecommerce performance marketing. It integrates into 25 platforms, pays for advertising, withdraws money, and automates management processes. There is a 30-day free trial; then you have to pay from $49 per month.
Performance marketing team structure
Every team should have these players!
Head of Marketing. This is a strategy development expert who has good knowledge of marketing and can manage a team that creates communications for promotion. They come up with bright performance marketing solutions and monitor the realisation of ideas into reality.
Analyst. They interpret metrics, monitor KPIs, and work with big data. They know the performance marketing dashboard inside and out, navigating complex tables with ease. They often act as a consultant.
Copywriter. They create communications and form any internal products that require minimal text design They know performance marketing funnel well, having worked with sales funnels in various businesses. Therefore, they think like a marketer rather than an article writer.
Customer relations manager. They can respond to requests on the website or the company's social media and redirect leads to the sales department. They have an excellent network and know how to talk with people, thanks to which they can share insights about the customers' needs.
Tech component specialist. They can be a programmer designing a website, or just know all the tools that are used to optimise a page, send newsletters, create contextual advertising, and so on. They are a must-have player for the performance driven marketing team.
UX designer. This specialist knows how to design a site so that the user does not leave it without performing the target action, and has an aesthetic taste. In addition, they are well-versed in performance marketing metrics to competently prototype sites.
Project manager. They are a director who supervises everyone, oversees processes, and coordinates the team. The team needs their management — a marketer cannot do the project alone. A project manager always has a plan, which they stick to. If the plan does not work, the project manager will come up with a new one in the minimum amount of time.
Performance marketing: how is it different from other types of marketing?
Below, you will find three types of marketing that people most often confuse with performance marketing and an explanation of how they differ from each other.
Performance marketing vs digital marketing
Performance marketing is digital marketing, it is one of its areas. Just like digital marketing, it uses only online channels of communication with the audience. Digital marketing is just an umbrella term for several types of marketing that work with different models of payment for advertising.
Brand marketing vs performance marketing
Brand marketing is a set of marketing activities aimed at improving the perception of the brand by the audience. It may contain elements of performance marketing, since much depends on the KPIs that performance marketing uses. However, the main direction will be related to working on the brand image and involving consumers in interaction with the company. All in all, performance marketing is a shorter-term strategy that focuses on numbers.
Growth marketing vs performance marketing
Growth marketing is a set of measures that allow you to work with a strategy for promoting a company and its products, attracting new customers on an ongoing basis. As the term implies, this is about growth, and not about getting clear results at lightning speed, which performance marketing is designed for. Yet, growth marketing can use performance marketing features.
Performance marketing examples
Let's imagine that you are developing websites. You have a whole team of awesome professionals who can create a working landing page in a couple of weeks. You need customers, and that's why you turn to performance marketing.
In order for customers to find out about you, you use contextual advertising, which is shown to certain segments of the target audience in search engines and on websites. You improve your site SEO-wise to climb up in the search results. You work on content marketing in social networks, create accounts, post stories, talk about yourself, and share your results. This is what performance marketing looks like in real life.
You can see performance marketing in action on any website. There are numerous examples. Is your favourite newspaper advertising a new car on the front page of its website? You can be sure that the marketers of the carmaker that produced it are already waiting for you to click on the banner. Or you viewing the page is enough for them — they will pay for that, too.
Did you see a blogger's new cool toothbrush in several stories in a row? It is likely that the blogger was paid for the integration. And if they said where you can buy this brush, then there is no doubt that what you are seeing in front of you is native advertising. And the list of examples goes on, because advertising is waiting for us in every corner of the Web.