You've probably done this: installed an ad blocker on your computer, hung up on salespeople, and tossed advertising flyers into a bin. Unfortunately, people no longer want to waste their time watching ads.
Therefore, the old methods no longer work. However, people are still willing to hang out on social media endlessly, so social media marketing (SMM) is still incredibly effective. If done right, of course!
In 2020, the Internet audience increased by 12.3%. Currently, more than half of all inhabitants in the world are using social media. Therefore, the coverage of advertising has grown also. Although attracting people's attention in an age of abundance is not easy! To interest them, you need to know the best SMM trends for 2021.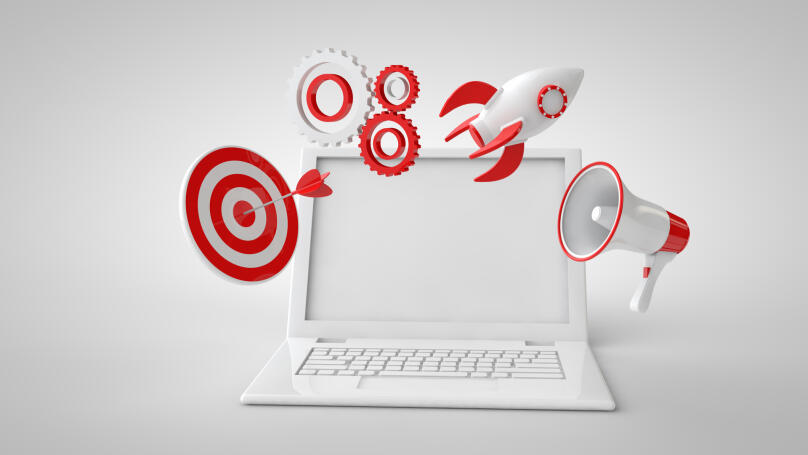 Trend 1. Utilise paid marketing methods
The Internet is filled with low-quality content. You'd think that this represents a major plus for companies that pay great attention to creating high-quality publications. After all, it is easy to stand out amongst poor content. Although, unfortunately, it is not always the case: the reason for this is that an influx of poor content makes good publications far more difficult to spot. Is there a way around this situation? Yes, the best solution is to buy paid ads.
Since 2019, targeted advertising experts have started to see a decrease in reach: fewer people saw content in their feeds. Capturing the attention of a new audience was challenging before, but currently, it has become an almost impossible task. Suppose you want to retain the attention of your existing subscribers. In that case, you need to offer high-quality content that meets their expectations and needs. Great content must first correspond to the format of the social network where it will be published. You can find out how to write great posts for Instagram, Facebook, and Telegram with Lectera courses dedicated to these platforms. After all, today, there is no longer a universal template for all posts. Additionally, if you want to place your post at the top, you must buy advertising.
Promoting a company on the Internet has become even more expensive, and the cost per customer has increased significantly. Sometimes, website marketing is so costly and generates modest results that it is much easier to just give up. This is where social media marketing comes into play.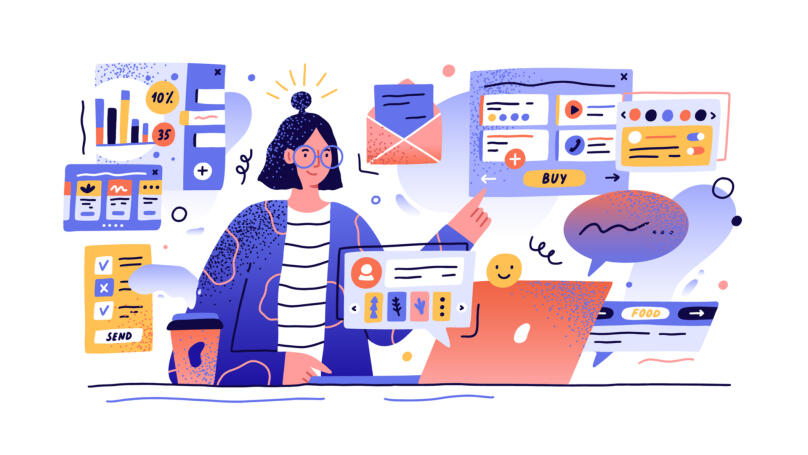 Trend 2. Forgo bots
Whilst it used to be commonplace to drive up likes, comments, and views, this is currently a thing of the past. It is no longer possible to quickly gain likes and views in huge numbers. The latest social media algorithms have now put a stop to this fake engagement! Additionally, during the coronavirus pandemic, the battle of social media against bots and fake accounts has reached a new level.
In 2020, because of quarantine, online activity on social media had increased dramatically. Unfortunately, during the same period, the amount of misinformation circulating on the Internet grew. Therefore, social networks started to improve filtering mechanisms to "catch" fake news and prevent it from influencing the public. Facebook, for example, has invested over $100 million in its content identification technology. Content identification also helps social media to fight bots.
Currently, social networks are actively banning suspicious accounts. By 2022, the methods for dealing with bots will become much more effective. It is too early to say whether bots will be defeated forever. Still, boosting likes has already become a far less effective way of promoting your brand on social media.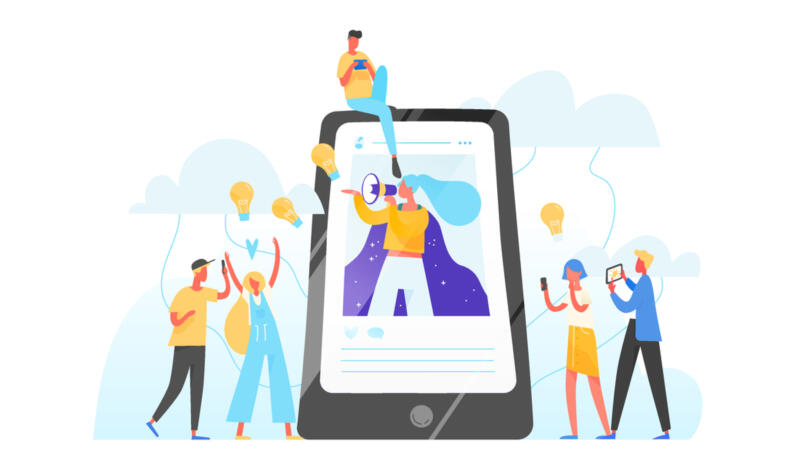 Trend 3. Be socially responsible
"Tell me who your customer is, and I'll tell you how you can close the deal." The millennials are slowly being replaced by generation Z, or, as they are also called, "zoomers". Zoomers are individuals born from 1996 to 2010 (approximately, every scientist has their own view of the correct time frame of this period). Currently, representatives from the new generation are coming to the fore. Therefore, their values ​​are also becoming much more prevalent.
In marketing, you must be a few steps ahead. For example, if in days gone by a brand allowed itself to condescendingly speak out about the values ​​of generation Z, today it is trying to speak their language. Therefore, it is necessary to consider the social agenda in marketing important for young people now.
Some think that zoomers do not have much money to buy things, so businesses don't have to use them as reference. However, it is a misconception: spending money on attracting these consumers more than pays for itself. For example, the annual income of the most prominent representative of Generation Z, tiktoker Rakhim Abramov, has attained more than 10 million roubles (around £100,000). Believe me, Generation Z has money and is willing to spend it. Still, only companies that share their values ​​will have the opportunity to attract these customers.
For the new generation, social awareness is a driving force: zoomers think about how their behaviour and habits affect the people around them. Individuals from this new generation always analyse the political movements that any company supports, how it addresses environmental problems, whether it conducts animal testing, etc. It would be impossible to develop a stance on all these issues that every customer will be happy with. Still, it is extremely foolish not to consider their views on the most pressing issues.
There is no universal algorithm for how to integrate a social agenda into SMM. VkusVill, for example, a Russian popular healthy food grocery store, recently decided to write about an LGBTQ+ family in their advertising article. Ultimately, the brand apologised for its inappropriate advertising to a conservative audience, but in doing so, incurred the wrath of a pro-LGBTQ+ audience. One of the safest methods of touching on sensitive social issues in SMM is to post memes about the latest social or political events. However, the SMM manager needs to know the audience extremely well and not cross any lines in their posts.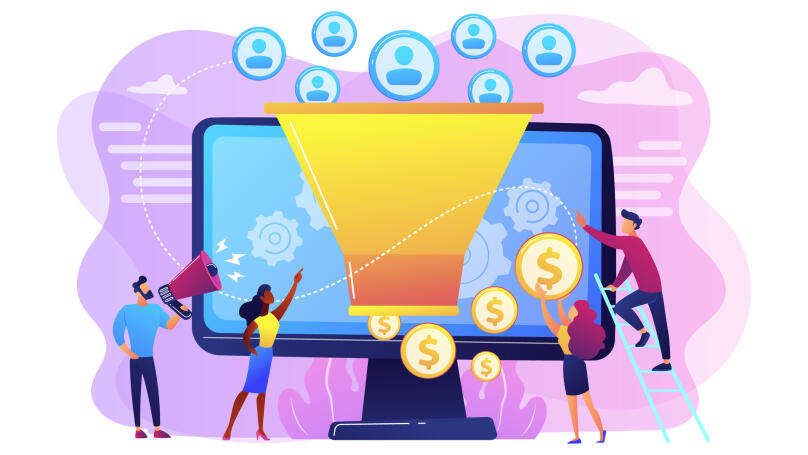 Trend 4. Search for new formats
Marketers have for a long time discussed "banner blindness": users have stopped noticing banner ads, which means that this type of advertising is becoming increasingly less effective. So, the best way to get around banner blindness right now is to offer something entirely different.
People instinctively notice anything that is completely out of the ordinary. SMM managers often try and "break the pattern" so that a person has no choice but to pay attention to the advertisement. Although coming up with this solution is not an easy task. An alternative answer to catching the user's attention is to run ad campaigns involving multiple platforms.
If a user notices an advertisement for a product across different platforms, this contributes to building confidence in the product. For example, in 2020, the energy drink Monster Energy was heavily advertised on social media. Moreover, it was also the energy drink that the main character of Death Stranding gulped continuously. As a result, the revenue of the manufacturing company in 2020 was 9.47% higher than in 2019.
Advertising on social media can be compared to a war between users and SMM managers. Users do their best to never see or notice advertisements, and SMM managers strive to ensure that advertisements catch the audience's attention. The best way for the SMM manager to win this war is to offer the user something truly interesting and relevant.