Any brand's success is largely determined by its reputation. Customers form a positive or negative reputation based on how they feel about cooperating with your company, whether they achieved the desired result, and what impression they have of your company.
After all, you will agree and most likely choose the company that you have heard many positive things about. In order for the company to have favorable reviews, a good reputation, and popularity, many advanced specialists use impression marketing technologies. So let's see how impression marketing works and what its features are.
What is impression marketing, and how it works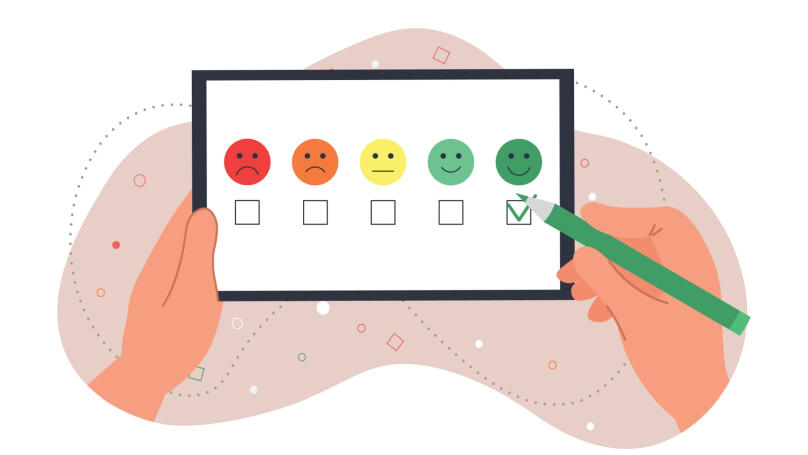 As entrepreneurs develop their businesses, they establish various ways to interact with potential clients and target audience, paying particular attention to marketing strategies. One such strategy is impression marketing. This name comes from the expression 'experiential marketing,' which means 'based on your experience.' This is what sets impression marketing apart from similar types of marketing.
So, impression marketing is a strategy for organizing various events on behalf of a brand or company with customers as participants. Thus, consumers can become part of their favorite brand and actively participate in its events. This is how the audience begins to feel connected, important, and valuable to the company. In addition, this approach will allow many people to learn about your brand and associate your company and its products with positive emotions.
For the first time, the strategy of marketing impressions was used at the end of the 19th century. Chicago hosted the World's Fair, where the founder of the chewing gum company Wrigley invited all visitors to try their Juicy Fruit gum for free. Thus, they hoped to attract potential customers by offering free samples, believing that if people tried their product for free and were happy with it, they would want to buy it. This is exactly what happened: the company's profit increased significantly and amounted to more than a million dollars in just a few years.
Impression marketing technologies have been used for over 100 years, but the term didn't appear until 1984.
Then the American businessman John Sculley used the techniques of marketing impressions to present a new portable computer Apple IIc. The event was held in the center of Moscone, San Francisco, and included a commercial presentation and a carnival with music and dancing.
Nowadays, events designed to create impressions can be very different: for example, thematic parties, contests, challenges, interactive games, charity events, etc. Therefore, impression marketing is considered a combination of classical marketing, knowledge of psychology, design, and many other independent professions. After all, for your event to be exciting and relevant for the audience, it is necessary to study its habits, preferences, desires, and fashion trends. In addition, it is essential to pay attention to what your competitors are doing and what events they have already held or plan to hold in the future. Analyzing the situation from all angles is crucial to avoid wasting resources on an ineffective event. And you can learn how to work competently with the client base, weed out the non-target audience and identify potential customers, their needs, desires, and opportunities in the course "Profession "Digital-marketer."
So, before implementing impression marketing, you should conduct thorough market research. After that, however, you must develop a detailed strategy and tactical solution. In short, there is a lot of analytical work to be done. However, don't panic; there is also a place for creativity! For example, marketers choose the event location, visual solutions, interactives, and script. Moreover, such a project must be interactive and visually efficient. All of this is to encourage event participants to share their impressions on social networks and help to make your brand even more visible.
That's why every impression marketing event should have its unique hashtag. The more unusual and extravagant the idea of the event, the more hashtags it will collect and, accordingly, the more people will learn about your company and its products. This approach can be much more effective than, for example, targeted or banner advertising, email, and even influence marketing.
In addition, impression marketing allows you to achieve the following goals:
build strong relationships with customers in the long term;

create strong associative connections, emotions, and images to make your brand memorable in the subconscious mind of the customer;

increase the awareness of potential customers and make the brand more recognizable;

increase the customer base;

draw attention to new products;

increase profits.
What emotions should impression marketing evoke?
In any advertising, marketers use various ways to influence the emotions that lead people to purchase a particular product. The purpose of impression marketing is to evoke the same emotions:
altruistic — the need to help others, empathize and support;

communicative — the desire to speak out and share one's opinions;

a sense of glory — the desire to feel proud and valuable;

romantic — the need to know something secret, experience intrigue, and feel exciting emotions;

gnostic — the desire for spiritual growth and self-improvement;

aesthetic — the need to see beauty, the desire to contemplate and enjoy art, nature, and solitude;

hedonistic — the need for comfort and satisfaction of physical needs;

acquiring — the need for accumulation, that is, the desire to collect items, invest in projects and thus increase their savings;

sensation-seeking — the need for thrills associated with risk and overcoming obstacles.
Through these feelings, a customer may choose your company and purchase its products. For example, to trigger altruistic emotions, you can hold charity events. Perfume advertising campaigns most often evoke romantic feelings, and various spas and massage rooms stimulate hedonistic desires.
Examples of successful experience marketing strategies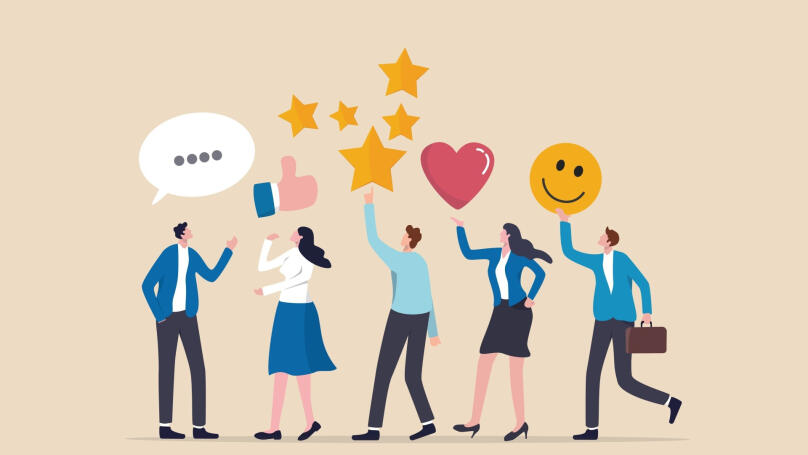 We have selected several advertising campaigns in recent years with successful marketing impressions.
Example No. 1. Hotel from the creators of the fast food restaurant chain Taco Bell
In 2019, Taco Bell marketers created an actual resort hotel in Palm Springs, California. They offered their regular customers and a group of influencers to go there for five days and enjoy free concerts, a swimming pool, and, of course, a delicious taco for breakfast. The result was more than 4 million publications about this event, and Taco Bell not only increased brand awareness and customer loyalty, it also received the 2020 GRAND EX AWARD.
Example No. 2. Red Bull's Can You Make It Contest
This is an annual euro trip where participants take a week-long journey from point A to point B without phones and money. They can use only Red Bull cans as money. This challenge attracts hundreds of student teams from around the world. Their task is to cross several European countries, check in at all checkpoints, and finish. They film this peculiar race and upload it to YouTube. The most exciting and memorable videos go to the official Red Bull channel.
Example No. 3. Promotion from the chocolate brand Milka The Last Square
In 2013, the advertising agency Buzzman created a campaign to launch Milka's new series of flavors, The Last Square. Essentially, they released a limited edition chocolate bar without one slice. But, using a special code, buyers could go to the company's website and send the missing piece to someone special, thus sharing their chocolate bar with them. This is one of the most inspirational and successful examples of impression marketing. 
Example No. 4. Retro roller drome from the cosmetic company Revlon
In 2019, the American brand Revlon presented a new lip gloss Ultra HD Vinyl. It was inspired by the 80s of the last century and the atmosphere of roller skating rinks that were especially popular back then. Therefore, at the annual music festival Lollapalooza in Chicago, Revlon marketers decided to recreate the site of those years for roller skating. So, at the entrance to the skating rink, everyone got a new lip gloss and could get their makeup done in the 1980s style.
Example No. 5. Adidas invited Derrick Rose to the presentation of new sneakers
Thanks to basketball star Derrick Rose, numerous fans of the athlete visited the presentation of a new collection of shoes from Adidas. The event also featured a high jump competition where winners received sneakers from the new line and a photo with the idol.
Example No. 6. Photo booths from the Japanese company — the manufacturer of cameras and film Fujifilm
A couple of years ago, Fujifilm launched a new advertising campaign: customized trucks with built-in photo booths traveled across different states in the United States and offered everyone to take a photo with the Fujifilm Instax camera. There were more than a million participants in this event. Every event needs a unique photo zone to encourage participants to share their photos on social media. Therefore, you should always take into consideration where people could take memorable photos, and in some cases, as in Fujifilm, this can become a separate advertising campaign.
Thus, marketing impressions effectively increase brand awareness and fully justify all the energy costs and effort put into preparing events. Pleasant impressions and positive emotions are an excellent opportunity to establish communication with potential customers and an effective means of communication with a constant target audience. You can learn more about relationship marketing, loyalty-building, and working with the company's key customers in the course "Working With Clients. Attract and Keep Every One of Them" Establishing a solid emotional connection with the audience will help introduce strategies for marketing impressions. Remember how valuable sincere emotions and impressions of customers are, so create original images and focus on your audience's goals, desires, and dreams. As a consequence, your sales will increase as well as your profits!